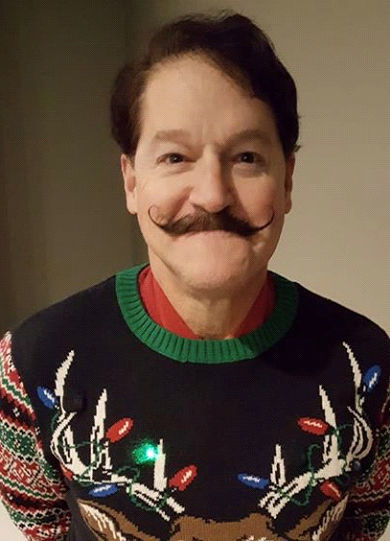 August 11, 1960 - November 22, 2019
Lyndon D. Hinton, 59, of Lincoln, passed away November 22, 2019, from complications of Type 1 diabetes. He was born August 11, 1960 in Hattiesburg, Mississippi to Carl and Elizabeth Hinton. He graduated from Choctawhatchee High School in Ft. Walton Beach, Florida and eventually earned his Bachelor's degree in business from Doane College.
You have free articles remaining.
Lyndon worked various jobs as a PC technician and network engineer and owned his own computer consulting business from 1997 to 2002. He switched careers and earned a degree in Food Service and Hospitality from SCC-Lincoln, and he worked at UNL Dining Services and was Executive Chef at Concordia University in Seward. He returned to the computer field in 2017, working at NTT Data Services. He was an avid bicyclist, and he liked to travel and go camping with his family.
Lyndon is survived by his wife of 30 years, Michelle (Carrier) Hinton, daughters: Melissa and Lauren, mother: Elizabeth Hinton of Greenville, SC, sister: Deborah Whatley (Charles) of Greer, SC, and their children Matthew and Ariel Whatley, sister-in-law: Donna Smith of Rio Rancho, NM, and her daughters Rachel Smith and Kara St. John. Extended family includes Pam Carrier, Daniel Carrier, Randy Winter (Vicky), Jeremy Winter, Deana Winter (Tug Newett) and Cienna. Preceded in death by his father Carl Hinton, sister-in-law Pamela Winter, and brother-in-law Jim Carrier.
Memorial gathering with family greeting friends will be 6-8 p.m. Tuesday, December 10, 2019 at Roper & Sons South Lincoln Chapel, 3950 Hohensee Dr., Lincoln, NE. Memorial service will be held at a later date in the spring. Memorial contributions may be made to the American Diabetes Association. Condolences online at Roperandsons.com.