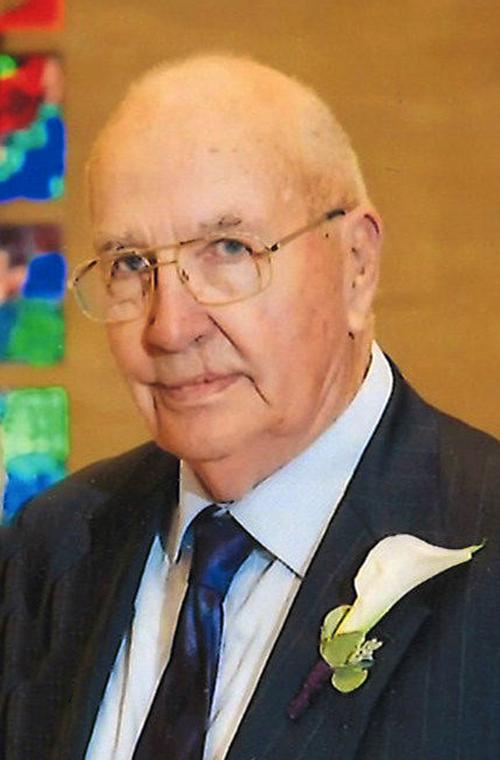 July 15, 1933 - September 28, 2019
John O Wescott, age 86, passed away September 28, 2019. He was born on July 15, 1933 in Raymond, NE to John and Dorothy (Christensen) Wescott. John graduated from Raymond High school and started working at Burlington Northern Railroad. After working at the Railroad for nine years he joined his father in milking Grade A Holstein cattle. During this time he also helped on the family farm raising beans, corn, milo and hay. While farming he drove the school bus for 30 plus year for Raymond Central, watching several generations of kids ride his bus. In 1997, he was recognized with the driver excellence special award for Nebraska.
John had many hobbies including gardening and dancing. But he most enjoyed working in his shop where he created a wooden truck that he enjoyed driving in parades; and designed and built entrance sign at Raymond Central High School. John also created many pieces of farm machinery to make hay handling easier. He was a member of Raymond Volunteer Fire Department, served on the Raymond Central School Board, American Legion Post 371, The Lions Club, Raymond Central Educational Foundation, Raymond Rural Fire Board, Oak Creek Cemetery Board and Raymond United Methodist Church.
John is survived by daughters, Carrie (Ronald) Bouwens, and Nancy (Steve) Ward, grandchildren Michelle (Evan) Vaughan and Benjamin (Chelsea) Bouwens; great-grandchildren Claire, Lexi and Levi; sister Dorothy (Gary) Ehlers, and sister-in-law Marie Wescott, nieces, nephews and a host of friends.
Preceded in death by his wife Joyce, parents; son Bruce; grandson Nicholas; brother Dale Wescott and sister LaVerne Heath.
Funeral Service: 10:00 a.m. October 4, 2019 at Roper and Son's Chapel, 4300 'O' Street with Pastor Rod Lyon officiating. Burial at Oak Creek Cemetery, Raymond, NE. Memorials may be sent to the Raymond Central Educational Foundation or The Raymond United Methodist Church. Visitation with family present from 5-7 p.m. Thursday, October 3rd at Roper and Son's. Condolences online at Roperandsons.com
To plant a tree in memory of John Wescott as a living tribute, please visit Tribute Store.
Obituaries Newsletter
Sign up to get the most recent local obituaries delivered to your inbox.