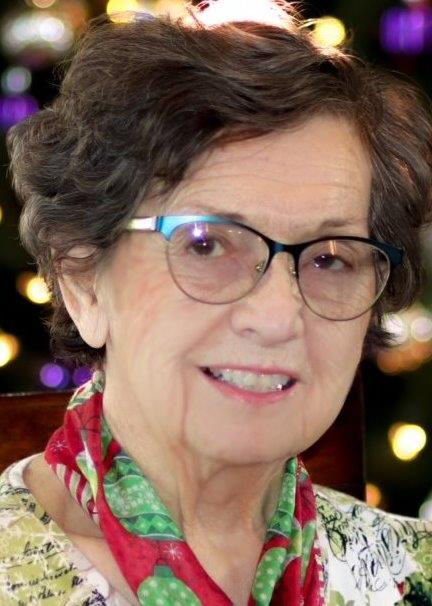 On January 10, 2020, Janice Pospichal, loving wife of 68 years and mother of 2 children, passed away at the age of 87.Janice was born in Crete, Nebraska to Bertha (Dedic) and Edward Belka. On December 27, 1951 she married Joseph Pospichal and raised two children, Linda and Todd on the farm northwest of Crete.
Janice was known for her friendship, caring and compassion. No one was a stranger and food was always the gift to share with neighbors and friends. She loved the farm and was Joe's "right-hand-man", handling fowl, swine, cattle, cats & dogs. She drove every farm vehicle imaginable, whether the brakes worked or not. She worked in the early 1950's at Lincoln's Russell Stover factory, and the Nebraska State Capital, and after the kids were older, as an Executive Assistant at Farmland Foods and UNL.
You have free articles remaining.
As a mother she handled 2 ornery children with love. In later years her nimble fingers crafted beautiful creations with fabric.
Janice was preceded in death by her parents, infant son Michael and grandson Eric Pospichal. She is survived by her husband Joseph, her children Linda (Dennis) Biggerstaff, and Todd (Janice) Pospichal and her brother Tom (Judy) Belka, and sister Eunice (Norman) Musil, 4 grandsons, 3 step-grandchildren, 10 great-grandchildren and 6 step-great-grandchildren.
Heartfelt thanks to Deanna, Janae and staff at Lakeview Living for their professional and compassionate care. Thanks also to the CHI Hospice team, and Jolee at Bridge to Better Living.
Cremation, no visitation. A gathering of friends and family will be held at a later date. Memorials may be given to the family for a charitable donation to be made in her memory for Camden Cemetery. Condolences to www.aspenaftercare.com.
To plant a tree in memory of Janice Pospichal as a living tribute, please visit Tribute Store.