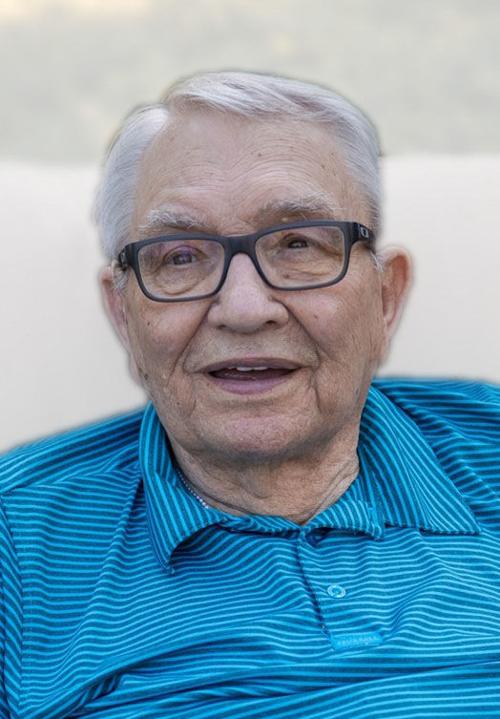 September 18, 1930 - March 11, 2019
You have free articles remaining.
George H. Damkroger, 88, of Lincoln passed away on March 11, 2019. Born September 18, 1930 to Fred W. and Mabel L. (Kracke) Damkroger in DeWitt. He graduated high school in 1948 and then married Erma I. Overbeck on November 2, 1952. George farmed all his life and was a member of St. Paul's Lutheran Church of DeWitt, St. John's Lutheran Church of Beatrice, Sheridan Lutheran Church of Lincoln, he was on the Soil Conservation Board and did various volunteer work. He also enjoyed league bowling, square dancing, woodworking, traveling, but most off all he enjoyed his children, grandchildren and all their activities.
Survivors include his wife, Erma (Overbeck) Damkroger; sons, Gary and Kathy Damkroger, Tom and Deanne Damkroger; daughter, Karen and Dennis Riley; nine grandchildren, Abbie and Jon Navratil, Jamie and Adam Meyer, Michelle and Ben Gesing, Erin and Paul Komacki, Liz and Wes Lancaster, Breann and Andy Sims, Michelle and Roger Olson, Ashley and Sam Myhre, Jon and Paige Damkroger; 22 great-grandchildren; brother, Ron and Marlene Damkroger; sister, Gladyce and Gene Kuhn; sister-in-law, Kathryn Overbeck; numerous nieces and nephews; many friends and loved ones. Preceded in death by his parents.
Memorial service will be 3 p.m. Friday, March 15, at Roper and Sons South Lincoln Chapel, 3950 Hohensee Dr., Lincoln. Public visitation: 2-8 p.m. with family greeting friends from 6-7:30 p.m. Thursday, March 14, at Roper and Sons South Lincoln Chapel. Private family burial at St. Paul Lutheran Cemetery (Soap Creek Cemetery) in DeWitt. In lieu of flowers memorial contributions may be directed towards St. Paul Lutheran/Soap Creek Cemetery, DeWitt, or Grand Lodge at the Preserve Foundation for Assisted Living, 4400 S 80th St, Lincoln, NE 68516. Condolences online at Roperandsons.com.