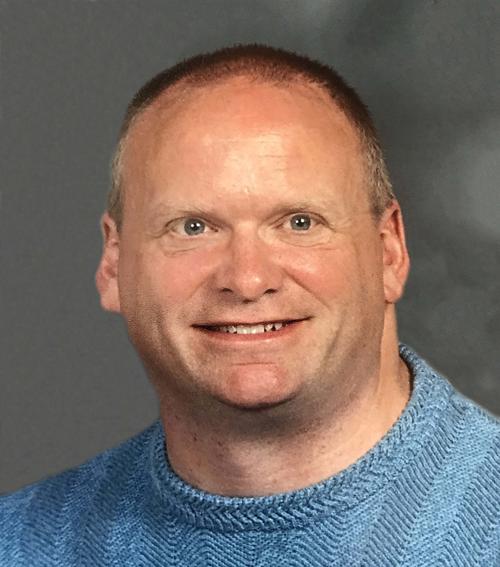 November 2, 1965 - November 2, 2019
Dennis Lyle Newman died as he lived, with grace and dignity. Dennis was born on November 2, 1965 and he entered the Kingdom of Heaven on November 2, 2019. Dennis worked many different jobs over the years, but he was most proud of his job as a caregiver for the late Dr. Howard Dinsdale. He also enjoyed driving a bus for Lincoln Public Schools and StarTran and finally his work at Lincoln Water Department. Dennis was an exceptionally skilled man with a wide variety of interests and hobbies. He could do almost anything from electrical and plumbing, to singing and playing the piano. He was also an expert craftsman, helping friends and family with anything from building a deck to remodeling an entire house.
You have free articles remaining.
He was a volunteer for Nebraska AIDS Project and the Clinic with a Heart and many other worthy organizations. He sang extensively at First-Plymouth Church, dedicating his time and talents to the Te Deum Choir, Plymouth Choir, and the "Abendmusik Chorus". Dennis made everyone feel special, like they were his favorite. He was kind, compassionate, respectful, thoughtful, nonjudgmental, and generous to a fault. He always had a project. Sometimes that project was saving a lost soul. He didn't just help people, he changed their lives! He told friends, "No one should be sad when I'm gone. They should be envious of my call to come Home!"
Dennis was preceded in death by his mother and father and a brother. Dennis is survived by his husband of 25 years, Gary Newman, his son Derek, his sister Jackie, nieces Jamie and Lindsay and nephew Fred. He also enjoyed a diverse extended family of former coworkers and others who touched his heart.
His Celebration of Life Ceremony is on Sunday November 17, 2019 at 6:00 pm at First Plymouth Church on 20th and D Street in Lincoln. Reception to follow at the church.