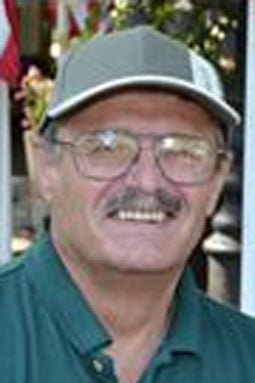 October 7, 1947 - July 8, 2020
As the bird free of its cage seeks the heights, so the Christian soul in death flies home to God. David flew home to God on July 8, 2020. He was born on October 7, 1947, in Fort Worth (Texas) to Virginia nee Grethlein and a father known only to God. He was adopted at birth by Giles and Marcella Montgomery. He died in Lincoln (Nebraska) from pancreatic and liver cancer. He graduated from R. L. Paschal Senior High (Fort Worth) in 1965 and received his BA at Texas Christian University in 1970. He moved to Nebraska in the fall of 1970 for graduate school at UN-L. He received his MA in 1972 and was ABD at the doctorate level.
He was introduced to Shirley Ann Kapke by a mutual friend on April 21, 1979, to play 3-handed pinochle. That blind date led to their marriage on June 27, 1981. To this union two sons were born: Michael Austin (wife Juliana Hong) and Robert Allen. He is preceded in death by his birth mother Virginia and his adoptive parents Giles and Marcella.
His entire work career was with the Nebraska Department of Health and its successor agencies (October 1974 until retirement in November 2013). His area of specialization was in the regulation of health care professions and facilities. During that time, he served with distinction on several state and national groups related to licensure of health professionals. He served as the Executive Administrator for the Nebraska State Board of Health from 1991 to 2013. In 1992-1993 he was part of the team that created the unified behavioral health regulatory system now known as Licensed Mental Health Practitioners.
In 1995 he was presented at the annual conference of the National Council of State Legislatures and was an honored guest at the palace of the Governor of Puerto Rico. In 1995-1996 he was the primary representative of the Nebraska Department of Health to the Governor's team that designed and implemented the combination of five separate agencies into the Nebraska Department of Health and Human Services. For that service, he was named an Admiral in the Nebraska Navy. He facilitated the Governor's Task Forces of Management of Sex Offenders (2001), Health Care Issues in Nebraska's Correctional Facilities (2002) and Sex Offender Management and Treatment Services in Nebraska (2006). He served as a member of the Sign Language Interpreters' Licensing Board from 2002-2013.
Beyond the halls of the State Office Building, he served on the Board of Directors and as national president (1995-1996) for the Council on Licensure, Enforcement, and Regulation (CLEAR) and helped develop and present executive leadership training and board member training for this body from 2000-2014. He served as a public member of the Board of Directors for the national Board of Certification (BOC) of Athletic Trainers from 2017 until his death.
He also served Zion Evangelical Lutheran Church, rural Lincoln, in many capacities from 1982 to 2008 including two terms as council president. He served on several special mission teams for the Nebraska Synod ELCA from 1997 to 2008 and was a representative to the Lincoln Cluster of ELCA congregations from 2000 to 2009 (serving as treasurer from 2004 to 2009).
Outside of work, he and his family traveled extensively. On July 2, 2017, Dave and Shirley completed their quest to visit every county in the contiguous 48 states plus Hawaii. In addition, they have visited significant portions of Alaska including Point Barrow and have traveled in 41 foreign countries on four continents.
He and his wife were also members of a card club that met faithfully since September 1981. Those card players are counted among his closest friends. David also shared his acting and musical talents. He was cast in several productions at Beatrice Community Players (starting with South Pacific in 2008) and sang with the Beatrice Homestead Harmonizers. Again, his leadership skills were tapped as he served on the Board of Directors for BCP and for the Harmonizers (including service at the district level).
Per his wishes, his body tissues were donated to the University of Nebraska Medical Center for cancer research. Visitation at Roper & Sons Funeral Home, 40th and Yankee Hill Road on Wednesday, July 15 from 3:00 to 8:00 p.m. Funeral service at Southwood Lutheran, 4301 Wilderness Ridge Road, at 1:00 p.m. on Thursday, July 16, 2020. Following the CDC COVID-19 guidelines, we will comply with social distancing seating and limited room capacity. Masks are required for all in attendance. 
Interment at Zion Lutheran, 2244 Northwest 126th immediately following. Open house at Montgomery Home immediately following until 6:00 p.m. Memorials are suggested to Beatrice Community Players or to Zion Evangelical or Southwood Lutheran church. A video of the funeral service will be available directly following the service at Roperandsons.com/David-Montgomery