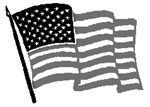 November 20, 1927 - June 13, 2019
Dale Wayne Quick, 91, Lincoln passed away June 13, 2019. Born November 20, 1927 in Leonardville, Kan. to George and Genevieve (Maple) Quick.
Ret. maintenance engineer, U. S. Postal Service. U. S. Army Korean War Veteran. Member of Saint Paul United Methodist Church. There are no known survivors.
You have free articles remaining.
By all accounts, Dale led a simple life however, he was honorably discharged from the U.S. Army after faithfully serving his country for nearly 7 years from 1947-1955.
We are appealing to any and all veterans, veterans' clubs and organizations and our community to attend Dale's service to honor an individual who so selflessly served our country.
Dale's wife Caroline passed away in 1987 at the age of 42 and he has lived at Lancaster Rehabilitation Center for the last 17 years.
Funeral service: 10:00 a.m. Monday (6-24-19) Roper and Sons South Lincoln Chapel, 3950 Hohensee Drive (sw corner of 40th & Yankee Hill Rd) with Rev. Jane Florence officiating. Full military honors and burial at Fairview Cemetery to follow. Condolences online at Roperandsons.com