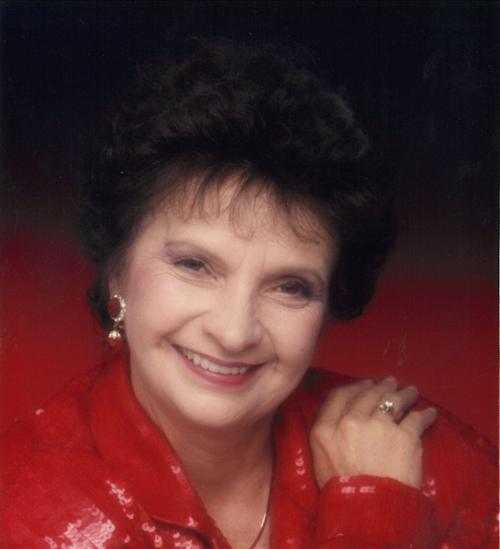 August 14, 1936 - May 25, 2020
Arneda Buckmaster, 83, of Lincoln passed away peacefully on May 25, 2020 while surrounded by her family, after a long fight with Alzheimer's and vascular dementia.
She was born on August 14, 1936 in Earling, WV to Arnie and Dorothy (Browning) Fielding. Her father was a hard-working coal miner who looked and laughed like Jackie Gleason. Arneda's mother had the most beautiful, kind and patient heart, all wrapped up with a wonderful sense of humor, which she passed on to each of her 6 children.
Arneda was an insurance adjuster for American Agriculture Insurance Company. She was a member of First-Plymouth Church, TeamMates Mentoring Program and Masonic Eastern Star. She married Gary Buckmaster in Denver, CO and they had 3 children together.
Family members include her daughter Brenda Bernhardt of Plattsmouth, son Greg Buckmaster and daughter-in-law Nikki Buckmaster of Lincoln and daughter Dottie Kitchen and son-in-law Jim Kitchen of Lincoln. Arneda also had 5 grandchildren whom she adored, Nicki and Hannah Bernhardt of Plattsmouth and Dylan, Jacob and Mariah Kitchen of Lincoln.
She was a loving and dedicated mother and grandmother first and foremost. She attended every single sports activity, music, cheer and band activity to see her grandchildren. Her family treasured and embraced every moment with her as she did with them.
She also has 2 brothers, John and Tim Fielding and many nieces and nephews. Arneda was preceded in death by her sisters Dorcas and Barbara, brother Robert and her beloved mother and father. Just like all past reunions, we know they are all laughing and loving their reunion together in heaven.
A memorial service will be held at a later date at First-Plymouth UCC Church. As an expression of sympathy memorial donations may be made to Alzheimer's Association. Messages of condolences are welcomed online at Roperandsons.com
Obituaries Newsletter
Sign up to get the most recent local obituaries delivered to your inbox.