Lori Torres knows the dangers of coronavirus are real.
But as it stands, Lancaster County will trail behind every other health district in the state in moving to vaccinate elderly residents.
Teachers in Chicago fight for proper coronavirus safety measures as Chicago Public Schools is pushing to have kindergarten through eighth grad…
About those wooly mittens that U.S. Sen. Bernie Sanders wore to the presidential inauguration, sparking endless quirky memes across social med…
Over a month ago, I got injected with either a Covid-19 vaccine candidate or placebo from Johnson & Johnson's Janssen unit. Since I've enr…
In an unfortunate event your identity was stolen, here are nine tips to help you recover your identity, according to the Department of Agricul…
Want to talk music with David Bowie? Or get some words of wisdom from your late grandmother? This tool would theoretically have made that possible.
Humor and holidays are ingredients for good health. There's plenty of science to back up the benefits of big bursts of bwahaha. And while over…
"Since I have so high expectation on this dish, I am not a huge fan for our version, to be honest," the owner states bluntly.
Cast iron cornbread, grits casserole and boiled peanuts — here are a few simple Southern-themed recipes to add to this week's menu. Also, tips…
Here are some tips to make working from home enjoyable again, how to avoid getting a headache while staring at a computer screen all day, ways…
If you have diabetes, managing blood sugar levels is critical, but careful planning and some creative swapping can allow you to enjoy the swee…
Slow cooking chicken wings is a seriously underrated technique. It's set-it-and-forget-it levels of easy, and the end result makes for some of…
Follow these five easy rules to keep your house clean and tidy.
Drafty windows and low light conditions are no match for these houseplants.
"I was like, we have all this space, it's pretty decent size," said Jason Jensen. "All the plumbing, all the electrical, everything's already …
When it comes to maintenance and repairs, professional labor can be one of the more costly portions of a homeowner's budget. While many people…
There's even a keto-friendly option!
Buying a home is a major endeavor, no matter when you do it. For those hoping to buy in 2021, an ongoing recession and global pandemic only ad…
Buying a home is a major endeavor, no matter when you do it. For those hoping to buy in 2021, an ongoing recession and global pandemic only ad…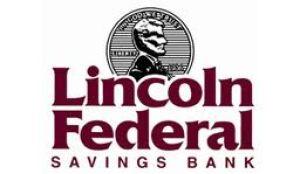 Lincoln Federal Savings Bank

Tabitha Health Care Services