The coronavirus outbreak has shattered the plans new mothers dreamt of for months. 
FAYETTE, Maine (AP) — Camp Winnebago was founded during the Spanish Flu and weathered all manner of health scares from polio to the swine flu …
Parts of the country marked a very different Independence Day this year, with many celebrations going virtual or canceled amid the global coro…
Dear Doctor: Our mom is 66 years old and has always been healthy. She was diagnosed with atrial fibrillation during her last physical. She say…
Dear Amy: I need advice on how to handle a neighbor situation. The elderly lady across the street, who has always been a little crotchety, has…
1870: The Burlington opened its railroad from the east as far as Newton (now Havelock); this was a year after construction began at Plattsmout…
Here's a look at some of the most popular domestic beers — listed from first to worst.
Due to the COVID-19 virus and the complications it presents for large gatherings, the annual Star City BaconFest event, which had been resched…
Satisfy your sweet tooth and make your table a little more patriotic with these red, white and blue desserts!
The secret to success could be a brief trip to the freezer ahead of time.
The hardest part of making this simple, downright delicious campfire meal is making sure your fire is hot enough to keep the broth at a boil.
Dear Food Doc: In the past 4 months it seems like all we do is eat. Breakfast, lunch and dinner plus snacks all day long. Is it simply because…
Keeping your dog from running into the street or getting lost after leaving your yard are major concerns for pet owners, but building a fence …
July 4 roundup of great finds online.
About this time every summer weeds begin to drive us crazy. They love the heat of mid-summer! Here are some tips to help maintain your sanity …
The path to that perfect remodel is littered with potential pitfalls. Keep a sharp eye out for these issues during your planning process.
Many think all they have to do is put a sign in the yard and find a buyer. Done.
Collective Impact Lincoln, a partnership to lift up the city's core neighborhoods to empower resident-led positive change, extended its reach …
For the eighth consecutive year, Lincoln's Sunken Gardens, located on the southwest corner of 27th and D streets, will host Art in the Garden,…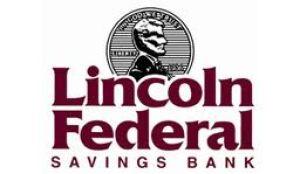 Lincoln Federal Savings Bank

Tabitha Health Care Services