The price of bitcoin has nosedived after Tesla CEO Elon Musk said his company was suspending plans to accept the cryptocurrency as payment for…
BOSTON (AP) — A minor league baseball stadium. A negative coronavirus test and absolutely no slow dancing.
NEW YORK (AP) — A recent job promotion came with what seems to be a counterintuitive mandate for NBC News senior vice president Libby Leist: D…
CVS and Hy-Vee both say shots will be available to that age group starting Thursday, and the Lincoln-Lancaster County Health Department will o…
NEW YORK (AP) — Imagine, if you will, a galaxy far, far away where the one-name fashion wonder Halston dresses Obi-Wan Kenobi in something fab…
Like many moms of teens, Rachael Colón has to rush in the mornings to get her daughter up and ready for school. Maleah, 16, likes to sleep in.…
Santa Rosa County schools in Florida have decided to end mask mandates in their district. While some parents favor the district's decision, ot…
The mill was built in 1846 by Mormons for their winter quarters, and its timbers are among the only visible remnants of their stay in Omaha.
Meat processor Tyson said that its chicken volumes have been low in part because the roosters it uses for breeding are not meeting expectations.
The supply chain shortage just got fowl: Chick-fil-A is limiting the number of sauces it's giving out to customers because of limited stock.
Tips for starting your own compost pile with kitchen scraps to create natural fertilizer for your garden.
Sponsored Content: We Hope You Enjoy These 11 Must Haves For Your Griddle!
The times, they are a-changin'. Mostly for the better. Case counts mostly down, vaccinations up, venues opening and expanding. A toast to all …
Q: I viewed your YouTube video on home warranties. We live in a 10-year old home in the country. We have a well with a submersible pump and we…
These residences are currently the priciest on the market.
How can you bring a splash of color to your house without paint? Realtor.com has a few ideas.
The Spring Parade of Homes runs through Sunday, May 16. The Parade of Homes is free and runs from 6 to 9 p.m. Monday through Friday and from 1…
What makes a hotel stay feel luxurious is often the simplest things: fluffy towels, clean sheets and mini toiletries there whenever you need t…
Homeowners want their home to look nice but lack the motivation. Buzz60's Keri Lumm shares the results of a new study conducted by OnePoll on …
Spring is nearly upon us and that means spring cleaning! But one thing you might have to deal with is more nasty pesky dust. Buzz60's Mercer M…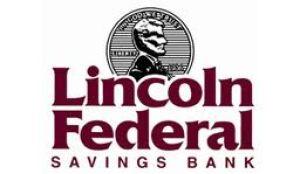 Lincoln Federal Savings Bank

Tabitha Health Care Services