In Cori Sampson Vokoun's 20th year of her construction career, something rare has happened. 
The Sampson Construction vice president of strategic operations is general contractor for the eight-year Nebraska Capitol project. But that's not the uncommon thing. This is: She works with a leadership team that includes at least three other women.
* Julie Cawby, historical architect with BVH Architecture;
* Chris Bockmann, president of Bockmann Inc., asbestos and mold remediation specialists;
* Jill Sydik, project manager at Shanahan Mechanical and Electrical/Integrated Electrical Services.
The project is a big one. It will replace a 54-year-old heating, ventilation and air-conditioning system in the nation's second-tallest statehouse. Ceilings will be raised and the Capitol's 1,100 windows rehabilitated.
They'll be working in 1,365 rooms. 
"We're doing things at the Capitol that involve very intricate systems, and I'm learning every day," Vokoun said. "Our jobs are getting the right people doing the right things. ... It's unusual to see this many women in the key roles making this happen." 
Construction is definitely still a male-dominated field. Just shy of 10% of the 11 million people who worked in the industry in 2018 were women, nearly half of them in sales and office jobs, and more than a third in professional positions.
Despite their comparatively small numbers, these women fare better in getting equal pay than working women in general. Nationally, they make about 96% of what men make, compared with generally 80% for all professions combined. 
In Nebraska in 2017, 13.4% of workers in the construction industry were women, according to the U.S. Census Bureau.  
Capitol Administrator and architect Bob Ripley said 30 years ago no women would have been sitting around a project table, unless they were there to take notes. Now they are leading teams. 
"It's just healthier. It's just better. And it's frankly more fun," Ripley said of having a more diverse set of project leaders. More diversity means more alternate perspectives. 
Terri Norton, formerly with the University of Nebraska-Lincoln College of Engineering and now associate dean of engineering at Bucknell University in Pennsylvania, said research shows companies with more diverse workforces perform better, have more project ideas, and are more successful in terms of dollar value and business. 
"Just by bringing in other perspectives allows them to meet the needs of their clients," Norton said. 
Vokoun said a lot of Sampson Construction's clients are also women, citing projects for Bryan Health, school boards, colleges, banks, insurance companies. 
"Lincoln and Nebraska have a lot of strong female leadership," she said. "I just feel like that's an opportunity for me to help our business in terms of building on those relationships. And I'm learning from those people. I look up to many of them. 
"But good business is good business, whether it's men or women doing it." 
Vokoun has been in the business since graduating from Princeton University with a liberal arts degree. She decided against veterinary school, and then law school, to come back to Lincoln to work with her family.
Her grandparents, Morris and Evelyn Sampson, started the business. 
"My grandma was very instrumental. She worked every day at the office, was just as much a part of creating our business as my grandfather was," she said. "My dad (John Sampson) has always been an advocate for women."
She had grown up listening to the successes and the challenges of the business, and the ups and downs had become second nature to her. 
"I find we're having those same moments with our kids at home," she said of her and her husband's 12-year-old twins. Dan Vokoun is a vice president for field operations at Sampson.
Chris Bockmann, who leads the indoor environmental aspect of the project, got her first hard hat for her birthday ... at age 5. 
You have free articles remaining.
Her company does about 700 to 800 projects a year, and it's rare to find one like the Capitol project that has a female general contractor, mechanical project manager, historical architect and environmental specialist, she said.
Having women in these leadership roles shouldn't be a big deal in 2019.
"But it is a big deal," Bockmann said. "I think the rarity of this project, No. 1, is this is one of the largest projects in the state of Nebraska. ... It's not only that we have a great team doing this project, but it's an honor to be able to work in this facility."
Construction is a fulfilling career, she said. But there's a shortage overall — men and women — of electricians, plumbers, drywall contractors, every trade. 
"I personally just like construction. I think it's fascinating," Bockmann said. "I think it's a opportunity to meet some really wonderful people and owners." 
Bockmann, whose business is headquartered in Lincoln but has a presence in 11 states, started in 1983 when environmental concerns were just developing. 
"It was a great time to get in on the forefront. It was just exciting and something that I could contribute to the industry," she said. 
In college, she had planned to go into medicine, but decided she liked construction better. Her family was in the construction business, The Leupold Co. 
Jill Sydik, who's been in construction about 20 years, also was project manager in recent years for the installation of the Capitol's fountains in its four courtyards. 
As the HVAC mechanical project manager, Sydik orders all the mechanical units and completes documentation for the system. She's regularly seen at the Capitol in a hard hat.
Her degree was in business administration, and she started off at a smaller company as an administrative assistant. But she liked being in the field more than the office, so she made the switch. 
"I used to like to look at the plans when they were bidding them and teach myself how to read a blueprint," Sydik said. 
When she started, not many women were in the field. Now, for the Capitol project, they have women installing refrigeration pipe and detailing.
Julie Cawby, the lead design architect for all phases of the project, ensures the work complies with goals and project documents, and that all components are installed correctly. And, of course, that it's on budget and on time.
It takes a lot of effort to work in so many spaces at one time, she said. 
She's been interested in historical buildings since high school, is a graduate of Kansas State University and worked at firms in the Kansas City area before coming to Lincoln in 2016, when the design phase of the Capitol project began. 
"It's a big project with a lot of really small details that some people may or may not notice," Cawby said. 
Having an occupied building under construction adds another layer of complexity, having to move offices and accommodate workers, state senators and visitors, she said. 
Norton, the engineering professor and now associate dean who started with a degree in civil engineering with a specialty in structural dynamics, said she's working to see more females get into the construction industry. But it still has a long way to go. 
"I want girls to consider STEM fields, whether it's construction, whether it's engineering, whether it's science or technology or math," she said. 
"I want girls to make a difference and be that visual representation for someone that's coming behind them."
Women in the Legislature: 
Women in Legislature 2.21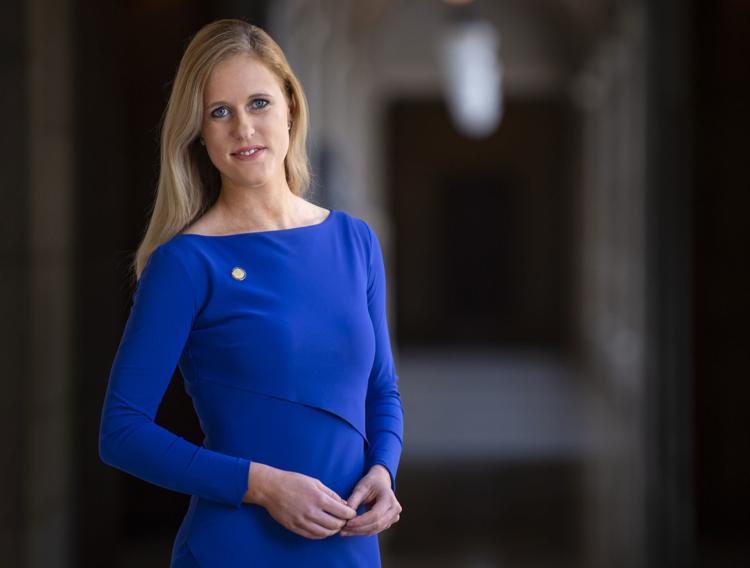 Women in Legislature 2.22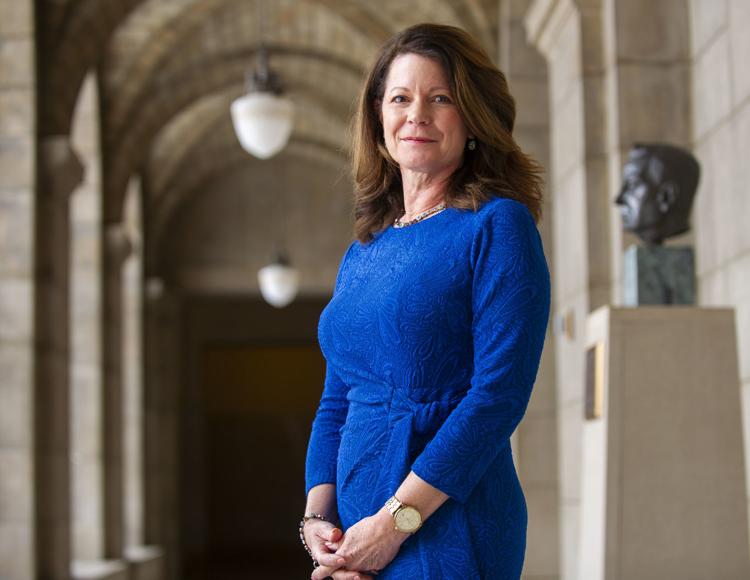 Women in Legislature 2.21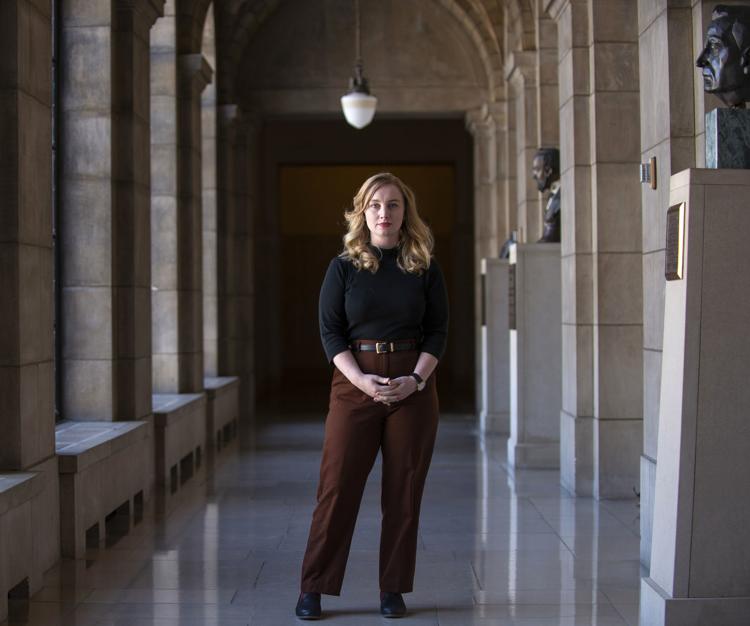 Women in Legislature 2.21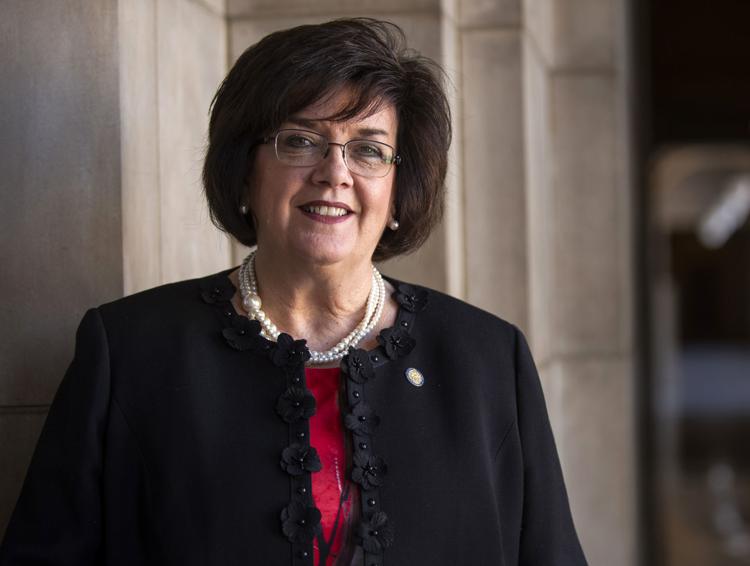 Women in Legislature 2.22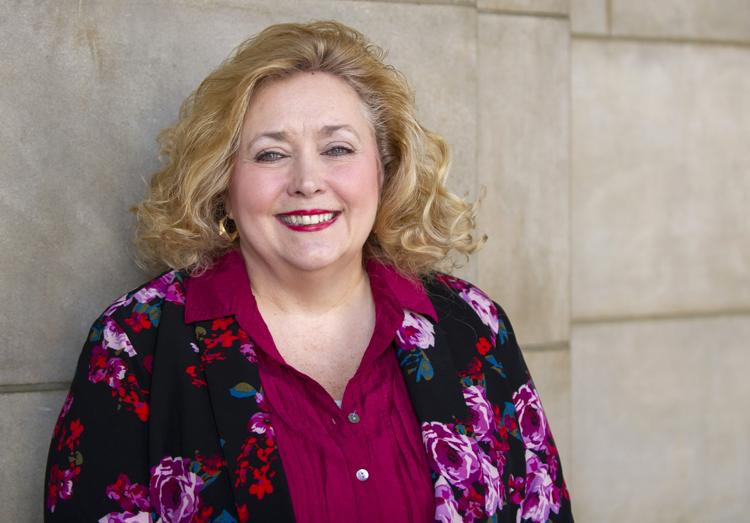 Women in Legislature 2.21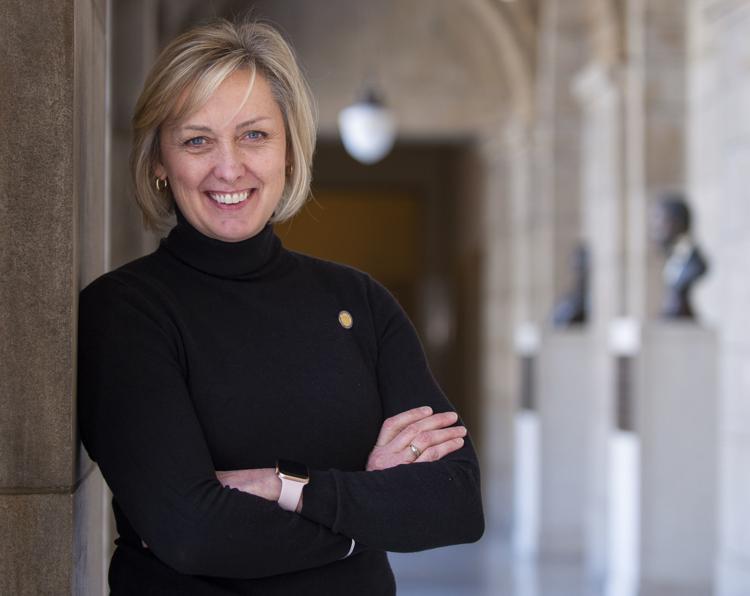 Women in Legislature 2.22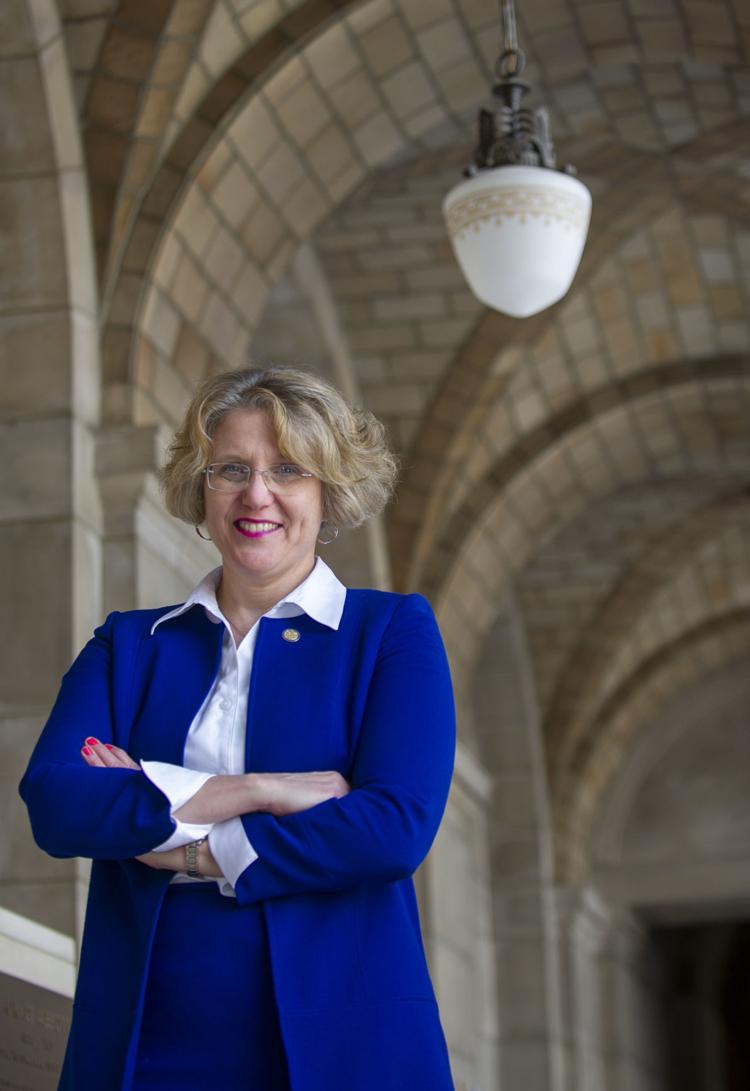 Women in Legislature 2.21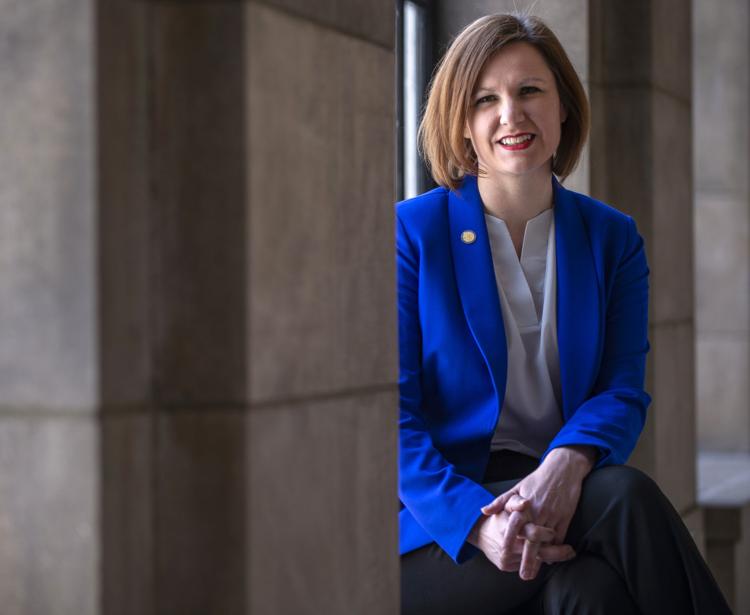 Women in Legislature 2.22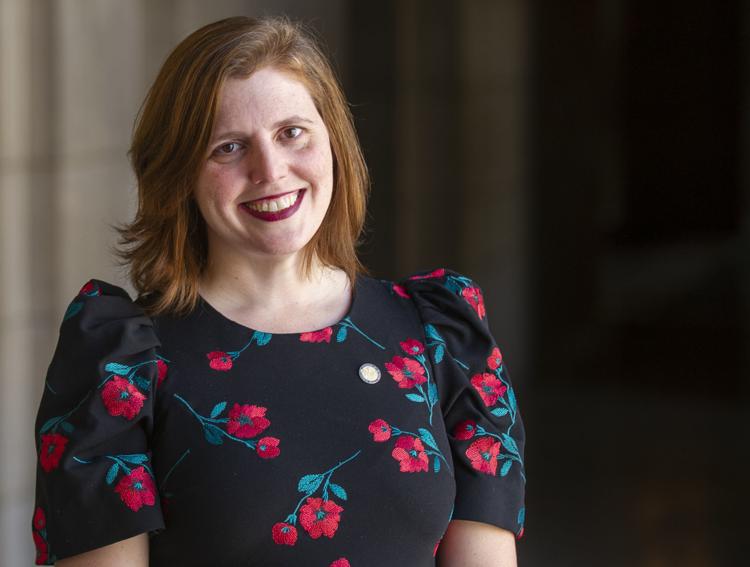 Women in Legislature 2.22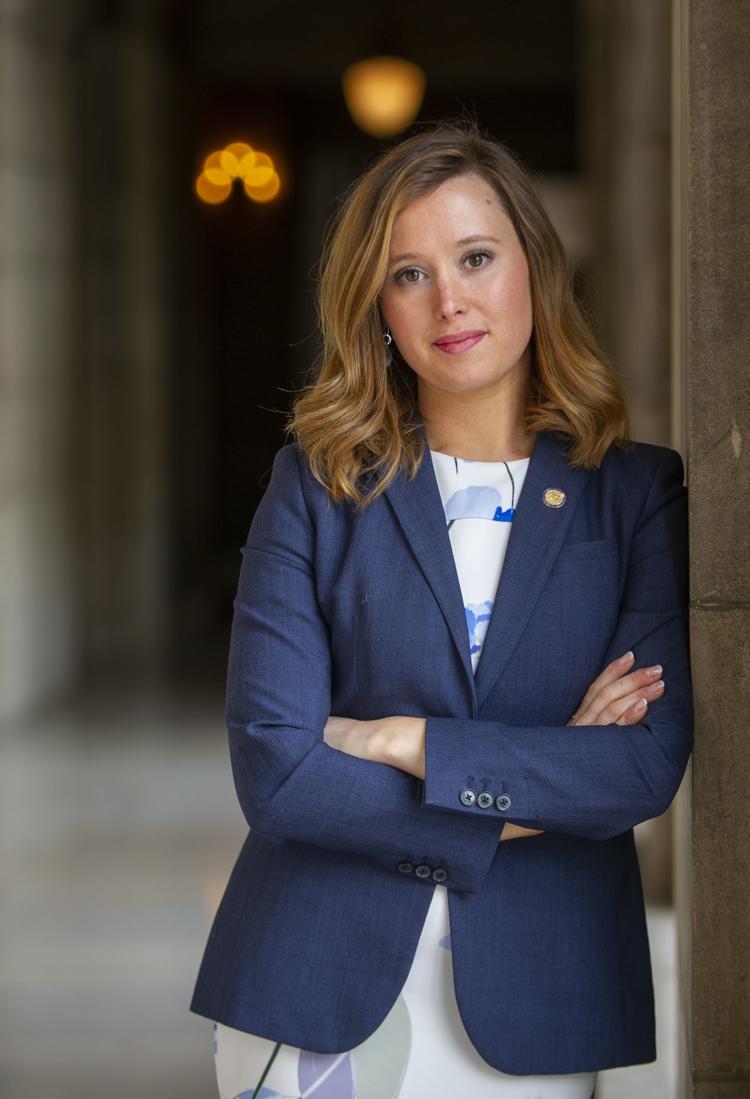 Women in Legislature 2.21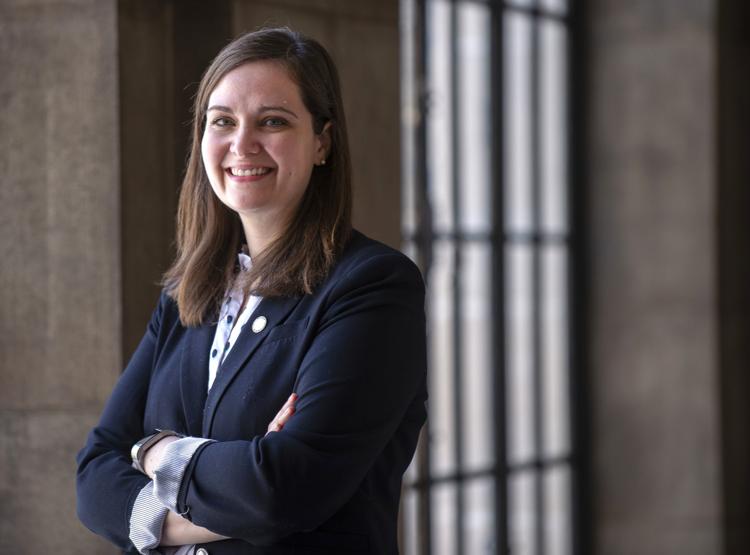 Women in Legislature 2.21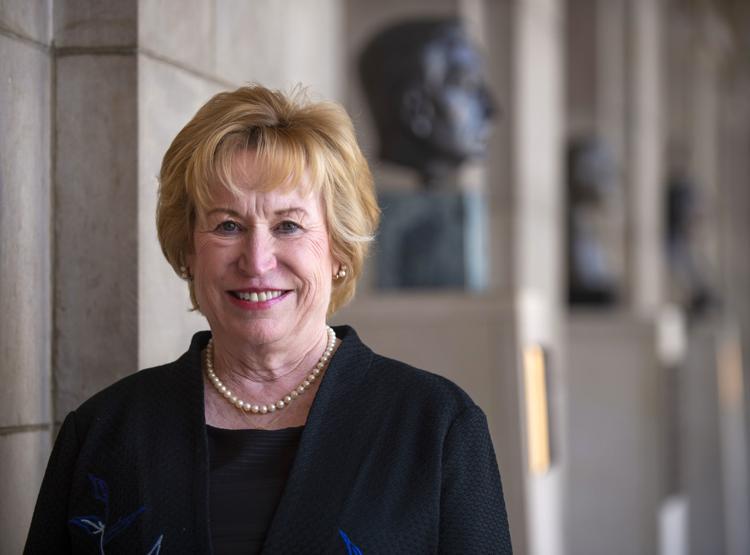 Women in Legislature 2.21
Women in Legislature 2.22