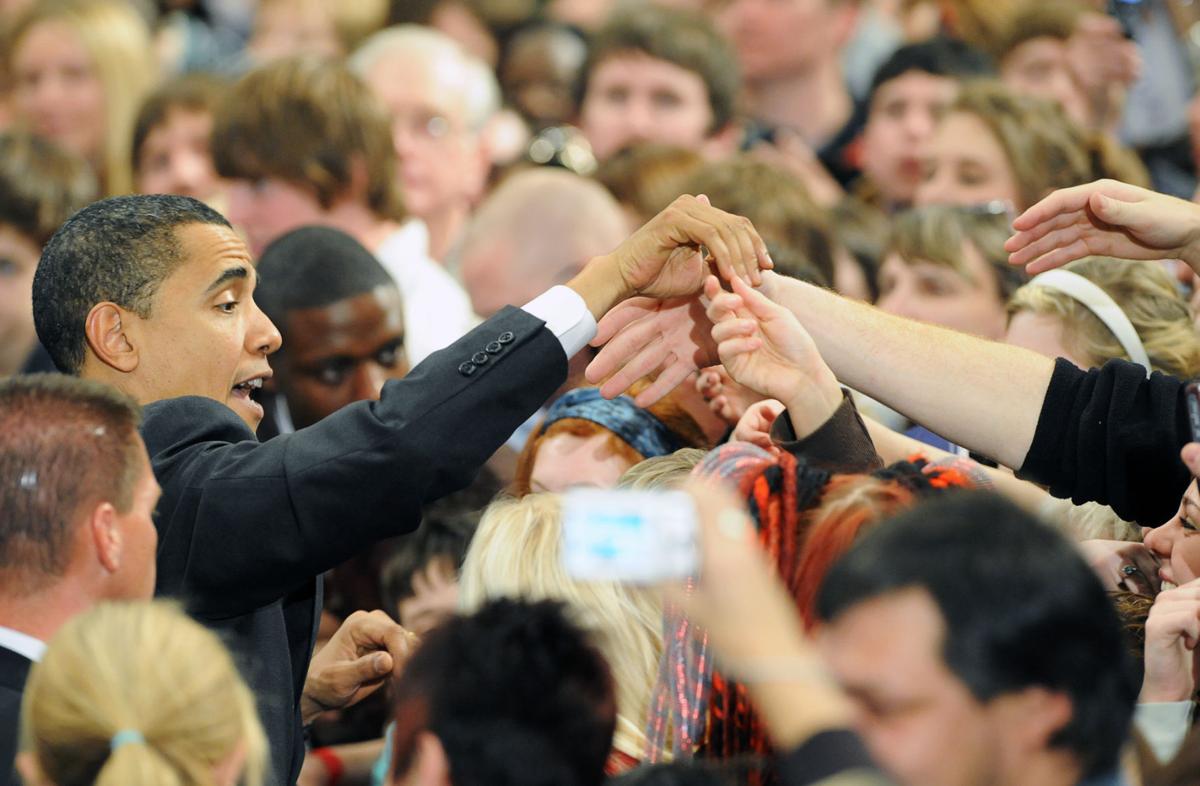 A proposal to dump Nebraska's distinctive presidential electoral system and establish a statewide winner-take-all vote was trapped Tuesday by a filibuster and buried by the Legislature.
A motion to invoke cloture and bring an end to legislative debate fell one senator short of the 33 votes required to proceed with the bill, failing on a 32-17 count.
Sens. Tommy Garrett of Bellevue and Bob Krist of Omaha switched from their support for a cloture motion a week ago that had allowed the bill (LB10) to proceed to a final vote this week.
The result is that Nebraska will continue to allocate its five electoral votes by awarding one to the winner in each of the three congressional districts and two to the statewide victor.
That means metropolitan Omaha's 2nd Congressional District will be in play again this presidential election year.
Democratic presidential candidate Hillary Clinton, with the active encouragement of billionaire investor Warren Buffett, already has signaled her interest in competing for that vote if she is her party's nominee.
President Barack Obama won that single electoral vote in Nebraska in 2008.
Tuesday's legislative outcome was a blow to Nebraska's Republican Party, which has strongly supported a return to a winner-take-all system. The current district election system was adopted in 1991.
Four members of the nonpartisan Legislature who are registered Republicans voted against cloture. In addition to Garrett and Krist, they included Sen. Kathy Campbell of Lincoln and Sen. Paul Schumacher of Columbus.
"My heart has never been with that bill," Garrett said after the Legislature adjourned for the day. "I think Nebraska is doing it right."
"Don't come to me with your (electoral vote) politics," Garrett said, especially not after conservative senators scuttled his own bill last week to legalize the use of medical marijuana to help alleviate the suffering of patients and their families.
"My conservative colleagues left them high and dry," Garrett said. "My conservative colleagues can go pound sand."
Following adjournment, Krist said he could "see no compelling reason to change where we're at" in determining electoral votes.
The system of district electoral votes attracts presidential candidates and their campaigns to participate in Nebraska media centers, particularly Omaha, but also Lincoln, he said.
Krist said his promise to provide a cloture vote on earlier rounds of consideration was fulfilled.
Tuesday's debate centered around an amendment proposed by Sen. Tanya Cook of Omaha to submit the issue to a vote of the people as a proposed constitutional amendment approving the current system.
Awarding all of the electoral votes to the statewide presidential winner ignores minority voices and essentially leaves them unrepresented, Cook said.
It's fundamentally an issue of fairness, Sen. Burke Harr of Omaha said.
"What are you afraid of?" he asked those seeking a change. "Competition is good."
Resorting to winner-take-all in a state dominated by one party means "we become Mr. Irrelevant," Harr said.
"Our system is more representative of the people," said Sen. Adam Morfeld of Lincoln.
"It puts Nebraska in the national game," Sen. Patty Pansing Brooks of Lincoln added.
Sen. Ernie Chambers of Omaha said he'd like to see the people of Nebraska also be able to vote on expanded health care coverage with Medicaid funding and authorization of medical marijuana, both of which he said they would approve.
Sen. Beau McCoy of Omaha, sponsor of the bill, said Nebraska should "not want to be a unique outlier."
"Everybody loves what we're doing," Sen. Dave Bloomfield of Hoskins said, "but no one else wants to do it."
Nebraska and Maine are the only two states that allocate some of their electoral votes to the winners in congressional districts.
Following the vote, McCoy said he was disappointed to lose the two votes that had helped break a filibuster on second-round consideration of the bill, but said the proposal is not going to go away.
Gov. Pete Ricketts expressed a similar reaction.
Although he wishes the bill had been approved, Ricketts said, "it's an issue that comes up every year."
The winner-take-all issue tends to sharply divide the nonpartisan Legislature into partisan camps. All 32 votes for cloture were cast by senators who are Republicans. All senators who are Democrats and Chambers, the only registered independent, voted against cloture.
Be the first to know
Get local news delivered to your inbox!