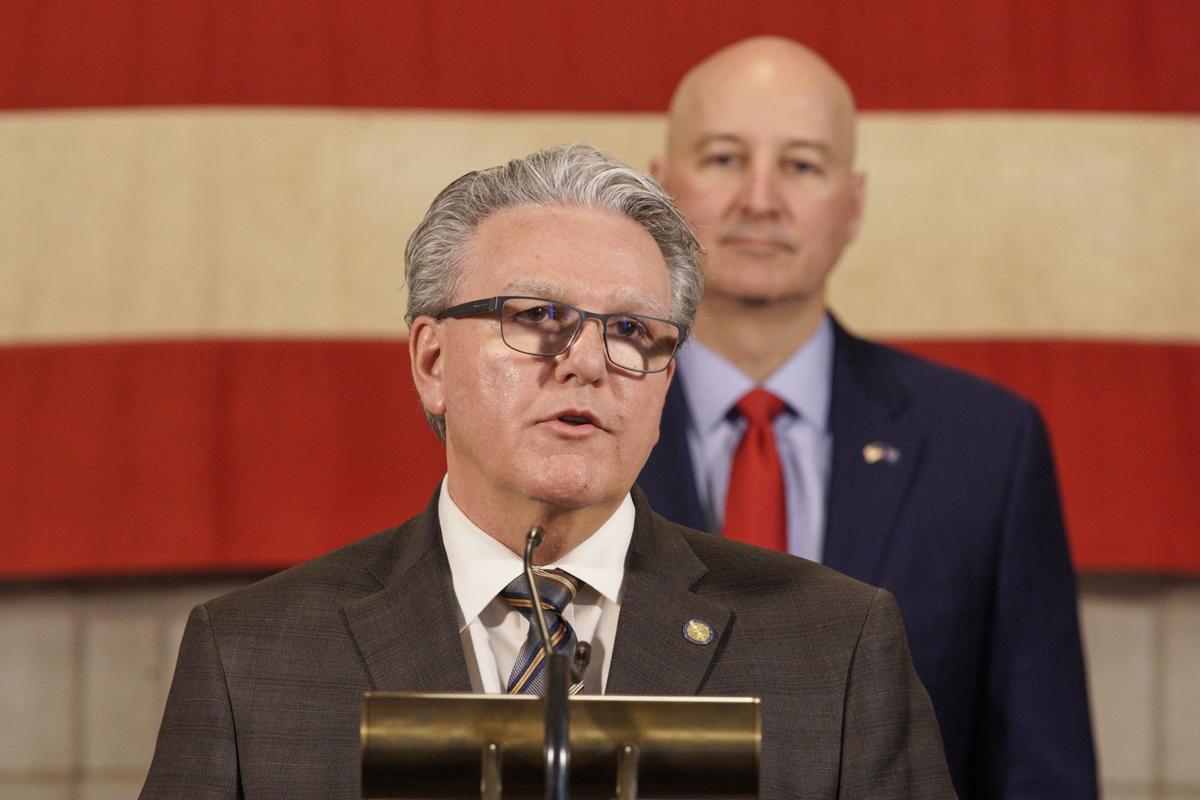 While Nebraska state senators wait to find out when and if they will reconvene this year to finish up the final 17 days of the 2020 session, some have been communicating via Zoom and other technology.
One Omaha political observer, Ricky Fulton, noticed the Zoom activity among senators and was prompted to send a letter to Speaker Jim Scheer asking if meeting on Zoom was any kind of open-meetings violation.
He also wanted to know how many senators could legally meet on a Zoom chat. And whether those who don't use Zoom or other type of video conferencing would be left out of such meetings.
Shortly after the Legislature decided to stop meeting for a while to flatten the curve of spread of the coronavirus and keep senators safe, at least seven members met on Zoom to "communicate responsibly," as they called it.
Senators more recently received a briefing on Zoom about COVID-19 by the University of Nebraska Medical Center.
Lincoln Sen. Anna Wishart said she's been in contact with her fellow senators one to two hours a day during this stay-at-home-as-much-as-you-can directive. With that, her phone time and screen time have escalated.
She texts, Zooms, emails, watches webinars, and is on conference calls.
"The members of the Legislature are like my second family, and so a lot of us are communicating on a daily basis like we do with our primary family, just to ensure that they're doing OK, too," Wishart said. 
In answer to Fulton's questions, Scheer said as long as senators don't have a quorum in their virtual meetings, which would be 25 senators, there's no infraction.
And he doesn't know that any committees are getting together, which can be seven to nine senators, because all the committee work is basically done.
The interpretation of legislative rules he is using is that senators must be in the chamber at the Capitol to be able to vote. And he is reluctant to change the rules, because Zoom has proven to be somewhat unreliable, with hackers being able to inject themselves into meetings.
Technically, could a hacker of a legislative Zoom meeting change the outcome of a vote, he asked. Good question.
For his part, he's just learning about Zoom, and doesn't tweet or use Facebook. But he does know about phone conference calls. And Zoom adds visual to the audio, he said.
Just like the real world, he said, he can tell a lot more from a conversation if he's looking at a person versus just listening, to know if the person is understanding what he is saying or whether he needs to back up and say something in a different way.
The COVID-19 briefing with UNMC doctors was not much different than if senators had been gathered at a social event, he said.
A lot of the Zoom meetings he has heard about are senators getting together in much-smaller groups. 
"I think a lot of it, as well, is just social," he said. "A great number of these people have become very, very good friends."
Although they say they are going to talk about various issues, he said, he suspects 95% has nothing to do with any type of legislative work.
Scheer doesn't know when he might call senators back into session. In some number of weeks, cases will peak and start coming down, he said.
"At some point in time it's just going to be a gut call," he said. "It's not going to go away. Like any other virus, it's still going to be there. ... (But) I'm hoping that it will be minimal enough that people will feel safe reconvening and finishing the session."