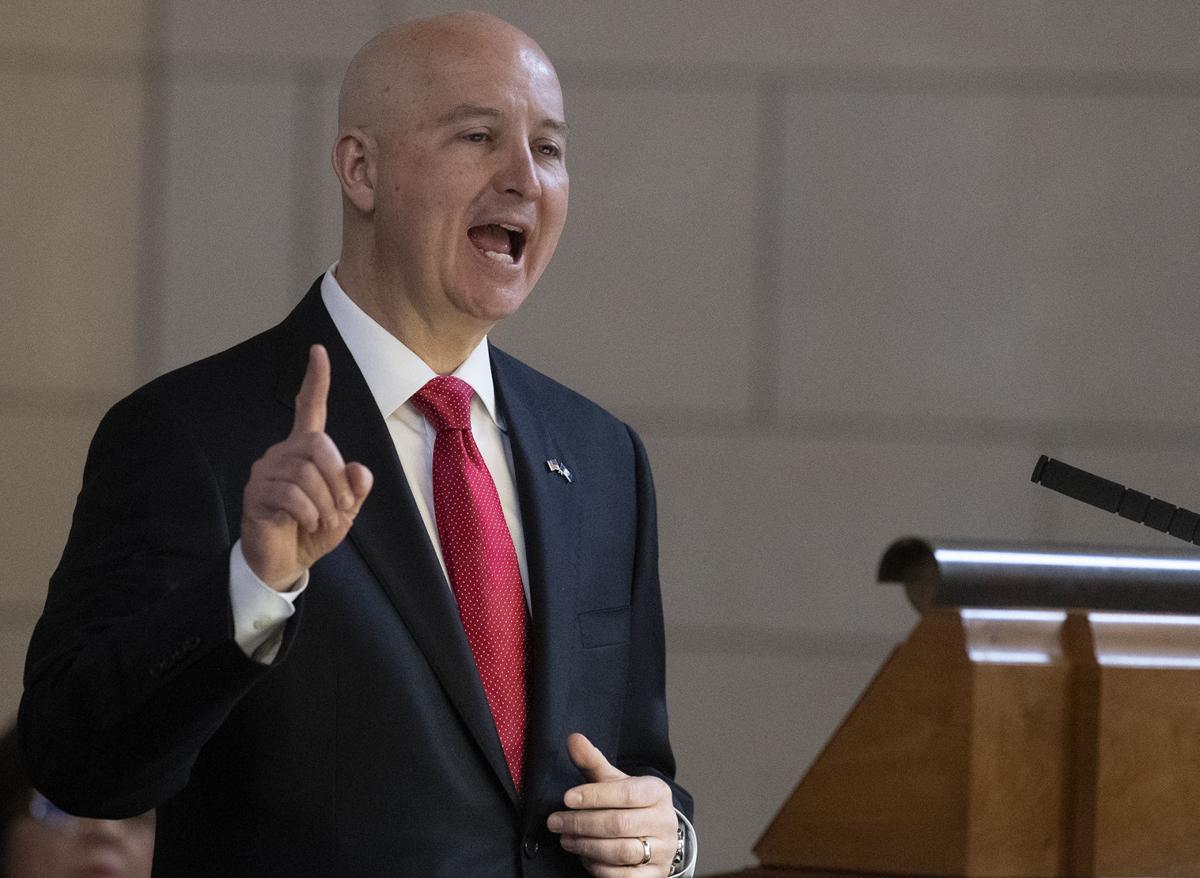 The statewide teachers union slammed Gov. Pete Ricketts on Wednesday for calling the state's public schools "government schools" — a term used by President Donald Trump during his State of the Union speech to criticize what he called "failing government schools."
"This is Nebraska, not Russia. They are called public schools for a reason," Jenni Benson, president of the 28,000-member Nebraska State Education Association, said in a news release.
Benson said she knows language matters, and she said it is wrong and purposefully misleading to call public schools "government schools."
Ricketts used the language Tuesday when he issued a statement that endorsed the general framework of a property tax relief and school aid reform bill (LB974) being fashioned in the Legislature while arguing specifically for a provision that would limit growth in funding for public schools to the rate of inflation.
The governor's spokesman, Taylor Gage, said the reference is accurate.
"All types of schools serve a public purpose by educating children to be active and informed citizens. Schools that receive their funding from taxes collected by state and local government entities are by definition units of government. Hence, the reference to them as 'government schools' is accurate. Government is important, and the governor believes government serves an important purpose," he said in response to the criticism.
He also said Ricketts has fully funded state aid to schools, providing more than $2 billion in state support for schools in his most-recent budget.
The teachers group wasn't the only group of public school supporters to take Ricketts to task.
"Don't try to take the 'public' out of our Nebraska public schools," said Ann Hunter-Pirtle, executive director of Stand For Schools. "It is disappointing to have a governor who does not support our public schools, who wants to give public tax dollars to private schools instead of funding our public schools."
Ricketts supports public school alternatives and has backed legislation that would offer tax credits to groups that provide scholarships for private schools.
"Our children deserve a governor who believes in all children and families, who supports all schools, public or private," Benson said.
Under current law, school district spending growth is limited to 2.5% each year, a figure Ricketts said was too high and exceeded the annual inflation rate of 1% to 2% annually over the last decade.
"The governor is trying to blame everyone but himself for the state's continuing heavy reliance on property taxes to fund essential local services, including our public schools," said Michael Dulaney, executive director of the Nebraska Council of School Administrators.
"Locally elected school boards are good, vigilant watchdogs for taxpayers. They do their very best to provide our communities with good schools and our children with a quality education. And they are accomplishing this with exceedingly tight spending lids and property tax caps. Imposing more restrictions on our school boards is just the governor passing the buck," he said in the release.
Gage called the NSEA's attack "very revealing."
"President Trump and Gov. Ricketts support more choice in education for working families, while the NSEA wants to stop it," he said.
Be the first to know
Get local news delivered to your inbox!