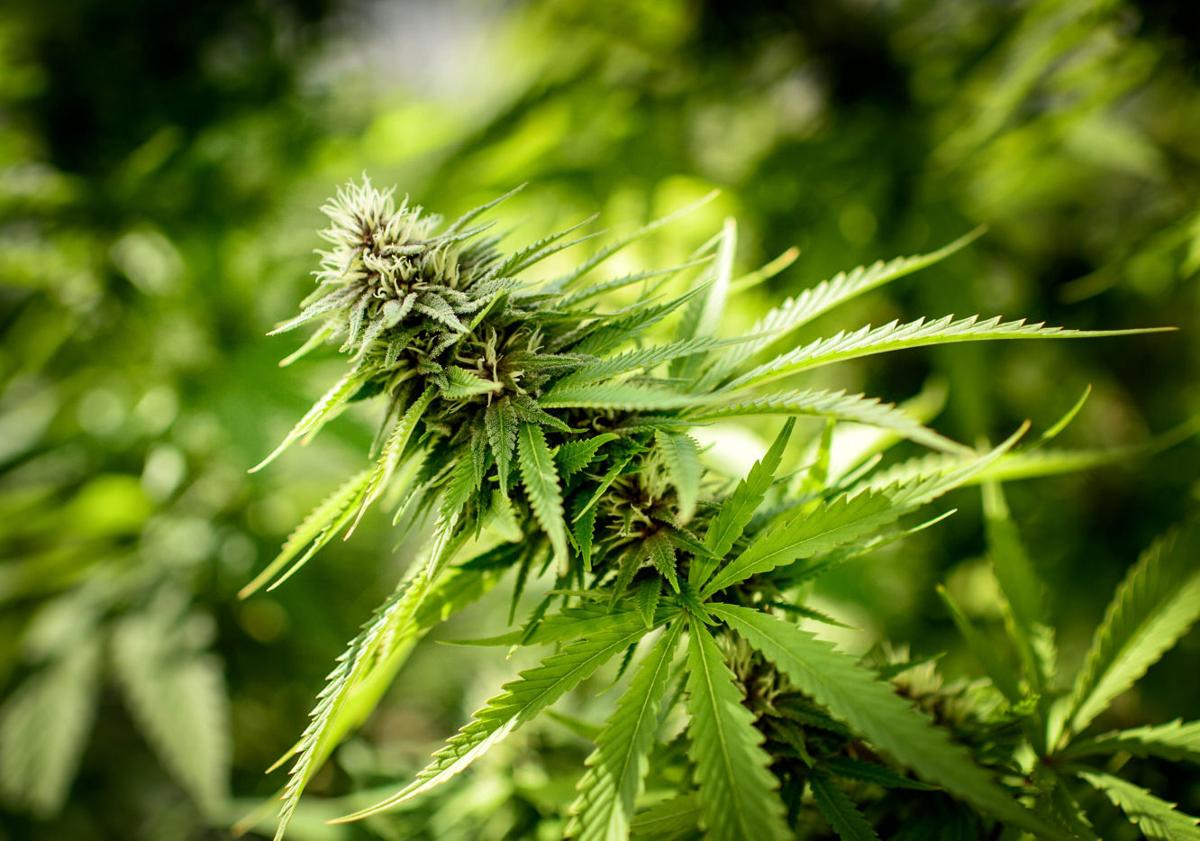 A February 2017 sampling of likely Nebraska voters showed 77 percent of those surveyed would vote in favor of allowing doctors in the state to prescribe medical marijuana to patients with serious illnesses or conditions. 
Fifty-seven percent of those surveyed identified themselves as Republican or leaning Republican, and 27 percent as a Democrat or leaning Democrat.
Lincoln Sen. Anna Wishart said the bipartisan numbers confirm what people from across the state have been telling her since she started working on the medical marijuana issue last year. 
"It is clear that Nebraskans believe that patients should be able to safely and legally access the medicine they need," she said. 
Wishart provided results of the survey Wednesday to the Journal Star. She introduced a resolution (LR293CA) this legislative session to allow voters to weigh in on a constitutional amendment that would legalize medical cannabis.
Fifty-two percent of those polled in the statewide survey last year said they would definitely vote yes to legalize medical marijuana, and 22 percent more would probably vote yes. Three percent were undecided but leaning yes. 
Twenty-two percent at least leaned toward voting no, including 15 percent that said they would definitely vote no. 
Eighty-three percent of those surveyed said regardless of how they felt about the ballot measure, they favored allowing patients with terminal or debilitating conditions to possess and consume marijuana, if their doctors recommended it. 
The telephone survey included 403 people reached on both cellphone and landline numbers.  
David Drozd, a University of Nebraska at Omaha specialist in data compiling and analysis, looked over the survey, which has a sampling error of plus-or-minus 5 percent, and said overall it seemed methodologically sound.  
It was split appropriately among congressional districts and counties, he said, and if anything, the poll had a higher sampling of Republicans and those who have college degrees (53 percent) than the state averages. 
Twenty-eight percent described themselves as very conservative, 29 percent somewhat conservative, 19 percent moderate, 11 percent somewhat liberal and 8 percent very liberal. 
The majority of respondents, 65 percent, were 50 and older, and 30 percent were 18-49 years old. 
Drozd said it would always be a good idea to have a second survey confirm or validate the findings.  
Wishart has said Nebraskans deserve to vote on establishing protections for patients who would use medical cannabis. Those patients include children, veterans and those who are terminally ill. 
Her proposed resolution, which will be discussed at a hearing Thursday afternoon in the Judiciary Committee, would provide a right to use or consume medical cannabis safely, subject to laws, rules and regulations developed by the Legislature, she said. 
The medical marijuana survey was conducted by the California firm Fairbank, Maslin, Maullin, Metz and Associates, and commissioned by the Marijuana Policy Project, whose mission is to change federal law to allow states to determine their own marijuana policies. The organization has participated in successful campaigns in states such as Minnesota, Maine, Massachusetts, Nevada and California.
In the 2017 Nebraska survey, 72 percent of respondents said no family members or friends currently used marijuana, while 25 percent said a friend or family member used the drug. 
Twenty-seven percent of those who favored a medical marijuana ballot measure did so as long as it was only medical marijuana, and 38 percent said they'd vote yes because the drug helps those experiencing seizures or epilepsy patients. Nine percent of those who favored it did so because they believe it relieves pain. 
Of the 22 percent that said they would vote no, 17 percent said they generally opposed medical marijuana or believed it would cause problems. Sixteen percent of those opposed said it would be abused or used recreationally. Nine percent said there was no tangible evidence it would help, and 6 percent said it was a gateway drug. 
Wishart also has a bill (LB622) that would legalize medical cannabis, subject to rules laid out by the Legislature. The proposal reached first-round debate last session, but has not yet been voted on. 
During that debate, Lincoln Sen. Suzanne Geist opposed the bill, saying marijuana had not gone through the same clinical trials as legally-prescribed drugs. Doctors who use drugs that have had those scientific clinical trials know how they operate, know about their dosing and what medication interactions they have. That's not the case with medical marijuana, she said. 
Other opponents were concerned about the burden of responsibilities that would be put on an already-stressed Department of Health and Human Services. And some stressed that the drug is still a federal Schedule I controlled substance with no approved medical use. 
Be the first to know
Get local news delivered to your inbox!