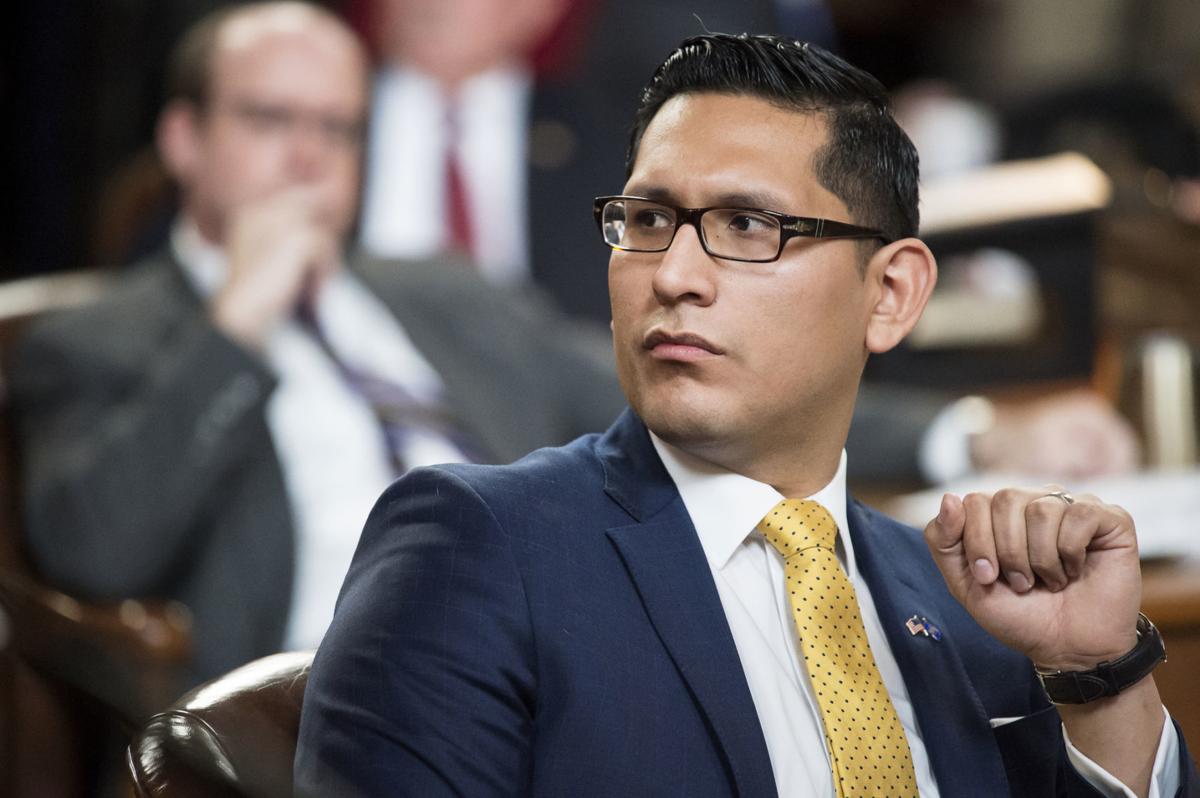 Twenty of 49 state senators co-signed a letter Tuesday to Attorney General Doug Peterson, asking him to rescind his support of a lawsuit aimed at ending the support of immigrant youths who are in the country illegally. 
Sen. Tony Vargas of Omaha and 19 others told Peterson they were profoundly disappointed he had joined a June 29 letter to U.S. Attorney General Jeff Sessions asking President Donald Trump to rescind the 2012 Deferred Action for Childhood Arrivals program. 
Last month, the Trump administration left the program in place, which shields the youth from deportation.
Vargas said he felt there was a need for senators to weigh in and reiterate a long history of the Legislature supporting the DACA youth with laws to ensure they can stay and continue to contribute to the state, allowing them driver's licenses and professional certification.  
The program has helped more than 3,000 young Nebraskans contribute to their communities, continue their educations and help fuel the state's economy, the letter said. 
The support of the DACA youths has widespread support, the senators said, from businesses, local leaders, faith groups and chambers of commerce.
"Their success is inescapably intertwined with our own state's success," the letter said. "Time and time again these young Nebraskans have inspired us and have shown us that they are a vital and vibrant part of our state's community."
During this year's session the Legislature reaffirmed its support for the youth by adopting a resolution (LR26) that stated its opposition to any federal action that would rescind the program.  
Senators have heard from many of the DACA youth, through social media and phone calls, Vargas said, since the Nebraska attorney general signed on with nine other Republican attorneys general in the country to reverse an earlier federal decision to allow the youth to retain legal presence in the United States. 
"We have heard story upon story from DACA youth, for the last so many years now, talking about how much they love this state, how much they want to contribute, continue to be members of their community," he said. 
"Many of them have been here since a very young age and so this is the only America they know, and they don't want to leave. ... They are law-abiding citizens, getting their education, starting businesses, entrepreneurs, scientists, teachers. Why wouldn't we want more people to contribute to our economy?" 
The letter was signed by Vargas and Sens. Adam Morfeld, Roy Baker, Carol Blood, Kate Bolz, Ernie Chambers, Sue Crawford, Laura Ebke, Matt Hansen, Burke Harr, Sara Howard, Rick Kolowski, Bob Krist, John McCollister, Mike McDonnell, Patty Pansing Brooks, Dan Quick, Justin Wayne, Matt Williams and Anna Wishart. 
Two members of the Lincoln legislative delegation did not sign the letter: Sens. Mike Hilgers and Suzanne Geist.