The 106th Nebraska Legislature adjourned sine die Friday, ending the long session a few days early.
But the people's work goes on.
The short session of the 106th Legislature will begin in 220 days — not that anyone is counting — and with fewer than 40 percent of the 739 bills introduced this year clearing the hurdles needed to become law, there's plenty of unfinished business at the Capitol.
Taxes
The Legislature opened this year with a goal of providing hundreds of millions of dollars in what proponents called "meaningful property tax relief."
"Every senator who gets here has heard nothing but property tax relief," said Sen. Curt Friesen of Henderson, a vocal proponent on the issue. "I've had town hall meetings where I asked 'Who wants an income tax credit, raise your hand?' Nobody."
What property tax hawks got instead was $51 million added to the property tax relief fund, a 23% increase Gov. Pete Ricketts touted as a major accomplishment.
Left on the table is the Revenue Committee's plan (LB289) to generate $372 million in new revenue for property tax relief, largely through raising the statewide sales tax and ending about 30 exemptions.
LB289 sputtered out of the gate, but it didn't die, according to Sen. Mike Groene of North Platte, who co-authored the bill with Revenue Chairwoman Lou Ann Linehan of Elkhorn.
"Sometimes you do genius without thinking about it," Groene said. "We never pushed for a cloture vote, so it's still alive. If we come up with 33 (votes), it goes to the top of the list next year."
Meanwhile, a new tax-incentive program (LB720) geared at replacing the Nebraska Advantage Act, which is set to expire at the end of 2020, also faltered this year, falling short of the 33 votes needed to enact cloture.
Sen. Mark Kolterman of Seward, who sponsored Imagine Nebraska, as the bill has been dubbed, guaranteed the Legislature will pass the plan before the Advantage Act sunsets: "It will advance next year."
Groene said there may be an avenue for both plans to get across the finish line together, potentially by amending LB720 into LB289.
Working on both tax plans in the interim may be the only way to head off a petition drive attempting to gather the signatures needed to ask voters to approve a proposal creating a state income tax credit equal to 35 percent of the local property taxes paid.
Both Sen. Tom Briese and Friesen said they couldn't support the tax-incentive program without it being paired with property tax relief, but would be willing to work on a compromise.
"I've worked on this for five years, I've tried every avenue I can," Friesen said. "We've got to get a broader coalition. The chamber (Nebraska Chamber of Commerce and Industry), they now have a vested interest in seeing property taxes get done, too."
Said Kolterman: "We'll work together, get 'em both passed in some form or another."
School funding
Tied closely to property taxes is funding for Nebraska's K-12 schools.
Sen. Justin Wayne of Omaha announced his intentions Friday to tackle the Tax Equity and Educational Opportunities Support Act, better known as TEEOSA, with the same intensity he fought to expand tax-increment financing for his North Omaha legislative district this year.
"No matter where you're at in the state, there should be basic foundation aid," Wayne said.
Foundation aid, which provides every K-12 student an equal amount of state funding no matter where they attend school, has backers from urban and rural areas and would require the kind of boost in state aid intended in LB289.
Friesen said coming out of this session there appears to be some sympathy among the senators to address the lack of equalization aid in 170 of Nebraska's 244 school districts.
Omaha Sen. Rick Kolowski, who spent 41 years in public education, said more than 80% of Nebraska's K-12 students are focused in roughly 40 school districts, largely in Omaha, Lincoln and the I-80 corridor, while the remainder represent a large geographic majority of the state.
"Every one of those kids deserves the very best education we can give them," Kolowski said. "It's a combination of things to do that, but it starts with finance."
Medical marijuana
The defeat of a bill (LB110) legalizing medicinal cannabis in Nebraska this year may mark the last time the issue comes before lawmakers.
Lincoln Sen. Anna Wishart, who sponsored the measure, said she won't reintroduce a medical marijuana bill that set limits on potency and requires users to get a state-issued registry card next year.
Instead, she will throw her efforts into a ballot initiative that would guarantee a constitutional right to use and grow marijuana with a doctor's prescription, without any restrictions on what it could be used to treat.
"Honestly, it's better in the constitution," Wishart said.
Nebraskans for Sensible Marijuana Laws, led by Wishart and Sen. Adam Morfeld, also of Lincoln, recently hired two field managers to ramp up efforts to collect the signatures needed before next July to place the measure on the 2020 general election ballot.
Redistricting
You have free articles remaining.
The Legislature will also have one last chance to change its redistricting procedures before the 2020 election after two proposals were held in committee by the Executive Board.
Those proposals — one from Sen. Sara Howard, the other from Sen. John McCollister, both of Omaha — would have either added new guidelines for the Legislature's Redistricting Committee to adhere to when it redraws political maps in 2021, or created an independent redistricting commission to take on the task.
Lincoln Sen. Mike Hilgers, who chairs the Executive Board, said he believed there is plenty of time for lawmakers to consider changes next year. He said it was important to see what action — if any — the U.S. Supreme Court takes on a pair of political gerrymandering cases now before it.
Miscellaneous
The Legislature will move quicker next year, as it takes up leftover bills from this year and considers new proposals all in the span of 60 working days.
Hilgers sees some opportunity for compromise legislation authorizing employee stock ownership programs, or ESOPs, which allow companies to transition ownership to employees and historically have created greater levels of health and satisfaction among workers.
"I'm not saying it's a silver bullet or a panacea, but it has traditionally had bipartisan support," Hilgers said.
Omaha Sen. Megan Hunt said she will once again try to expand the Supplemental Nutrition Assistance Program, or SNAP benefits, commonly called food stamps, to ex-felons. Her bill (LB169) this year had the votes to break a filibuster until support melted away.
Hunt said she'll try once more to ban the practice of conversion therapy for LGBT youth in the state.
Although the state will construct more room for prisoners this year, Judiciary Committee Chairman Steve Lathrop will continue to focus on addressing Nebraska's prison overcrowding crisis through avenues such as sentencing reform that could have a longer-term impact.
Sen. Myron Dorn of Adams, who successfully enacted his bill (LB472) authorizing Gage County to create a sales tax to pay the $28.1 million Beatrice 6 judgment over the objections of the governor, said he'll continue to examine if any other legislative options are available to help the county.
Friesen anticipates several bills will be introduced to implement the recommendations of a Nebraska Rural Broadband Task Force scheduled to publish its recommendations for expanding access to broadband internet in November.
After working on roads and broadband issues for the past few years, Friesen suggested the Transportation and Telecommunications Committee might focus its attention on aeronautical issues.
Wayne said he wants to study how the laws of neighboring states, sports betting in particular, are affecting towns and cities close to those states' borders and how money is flowing out the state, with the idea of enacting new laws that keep revenue here in the state for property tax relief.
But any bill dealing with gambling would go before the General Affairs Committee, where Briese of Albion is chair. Briese said he does not support expanding gambling in Nebraska.
A successful motion late in the session to pull a bill (LB147) allowing teachers, administrators and staff to restrain students who become violent in schools from the Education Committee will put it first in line for debate next year, Groene said.
The Education Committee chairman will also look at ways to reduce administrative costs in K-12 education, possibly through consolidation of a superintendent or principal position across multiple buildings or school districts.
Term limits
Six senators who will leave the Legislature next year because of term limits will have one more turn to address their priorities.
Lincoln Sen. Kate Bolz said she'll continue advocating for workforce development and higher education through scholarship programs, customized job training and student loan repayment initiatives.
Bolz, vice chair of the budget-writing Appropriations Committee, will also keep watch on the state's revenue forecasts this year. If revenue increases, she said she's "cautiously optimistic" about the state's ability to commit some money into the state's cash reserve.
Howard successfully expanded Nebraska's Prescription Drug Monitoring Program this year, but said more work remains to be done to secure permanent funding sources. Howard added that she'll also work to create an advisory board capable of assisting future senators navigate a prescriptive and technical set of statutes tied to the issue.
Sen. Sue Crawford of Bellevue said with the passage of bills expanding cottage food and home brew operations in the state, she'll focus on some foundational issues to help future lawmakers in her role as chairwoman of the Rules Committee.
Kolowski said he'll continue using his experience in public schools to continue as an advocate on their behalf.
Speaker Jim Scheer of Norfolk, when asked late this week, said it was too early to think about next year's session.
And Omaha Sen. Ernie Chambers, the longest-serving senator in state history who will turn 83 later this year, will be term-limited from the Legislature for the second time in 2020.
A champion of what he describes as "the least, the last and the lost," Chambers said he won't give away any plans in advance.
"I want to always be in a position where I can go this way, that way, or another way and not mislead people," Chambers said.
The fiery orator and master of legislative rules offered a warning to his colleagues before adjournment Friday to not stand in the way of progress on issues of equality and fairness.
If they do, Chambers added: "Maybe I'll bring the session down."
Photos from the last day of the legislative session:
Sine die/End of session, 5.31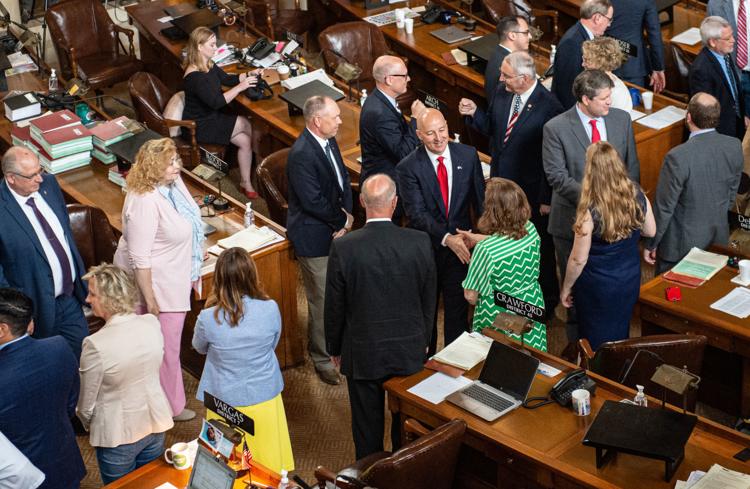 Sine die/End of session, 5.31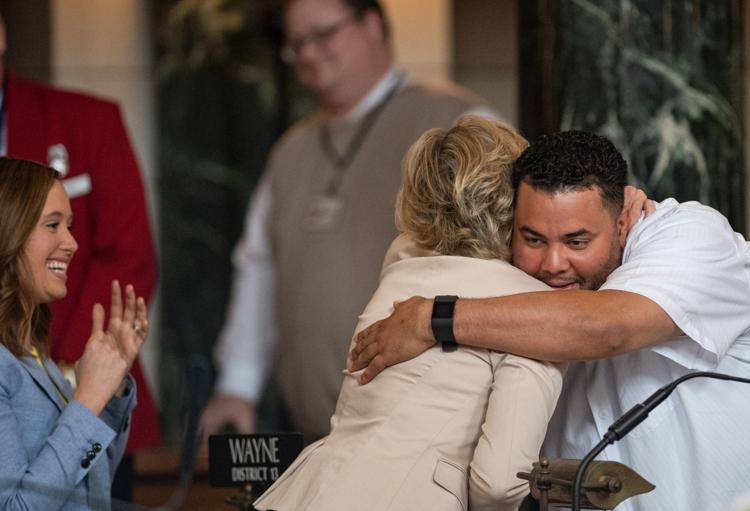 Sine die/End of session, 5.31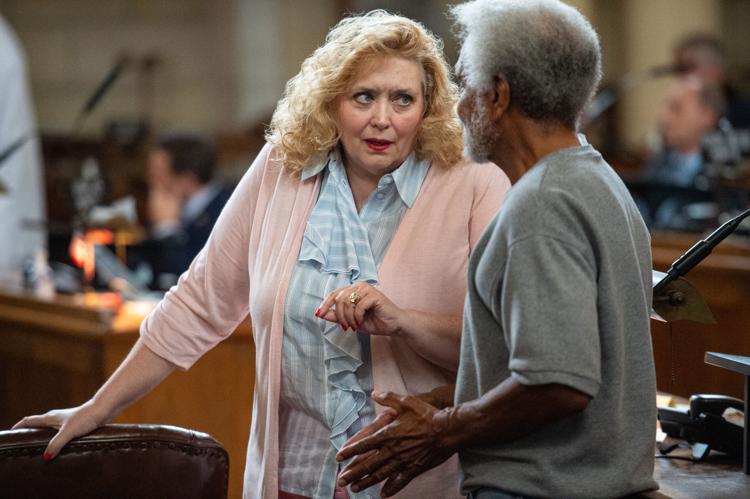 Sine die/End of session, 5.31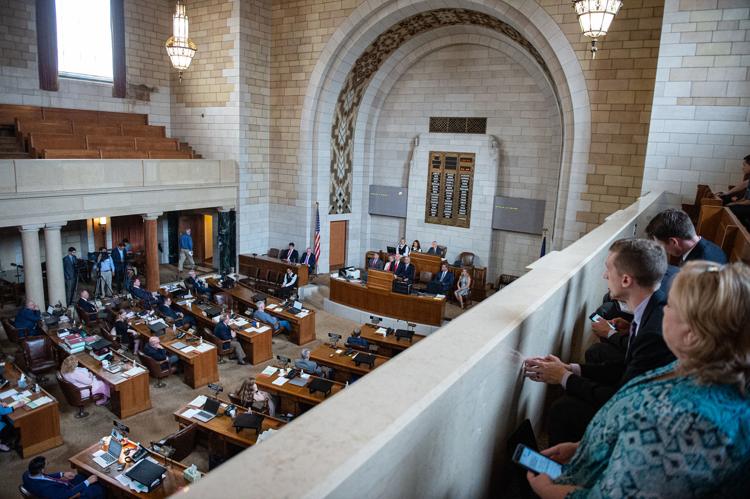 Sine die/End of session, 5.31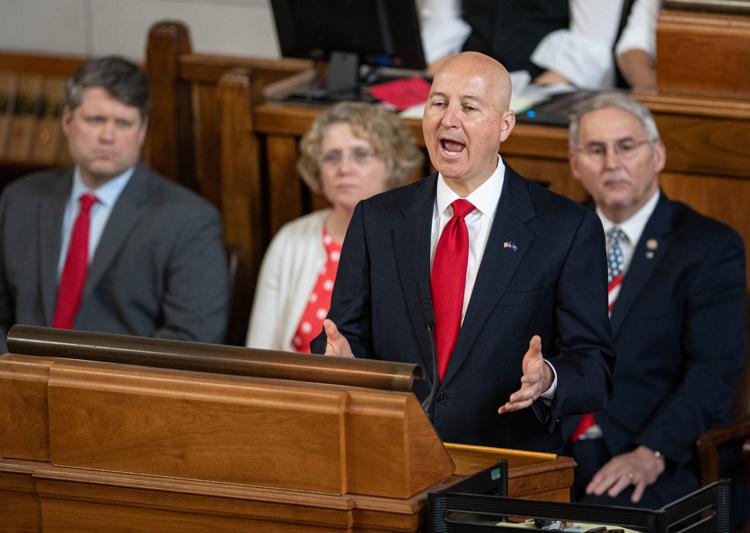 Sine die/End of session, 5.31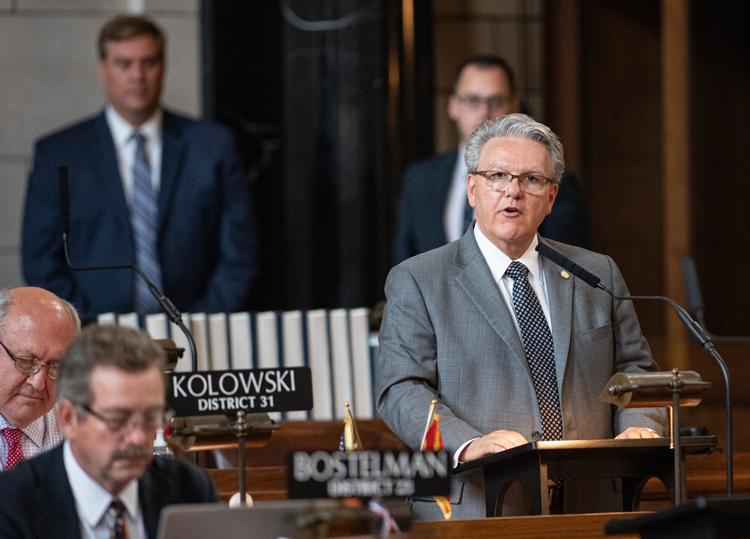 Sine die/End of session, 5.31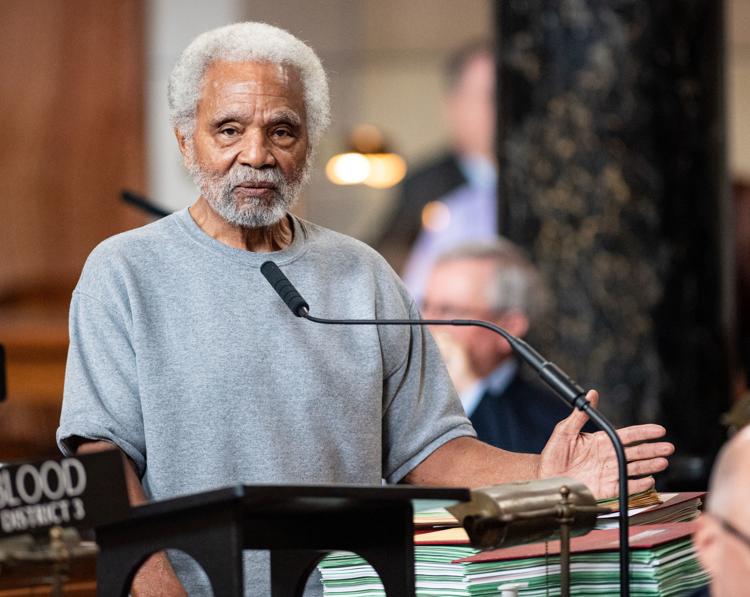 Sine die/End of session, 5.31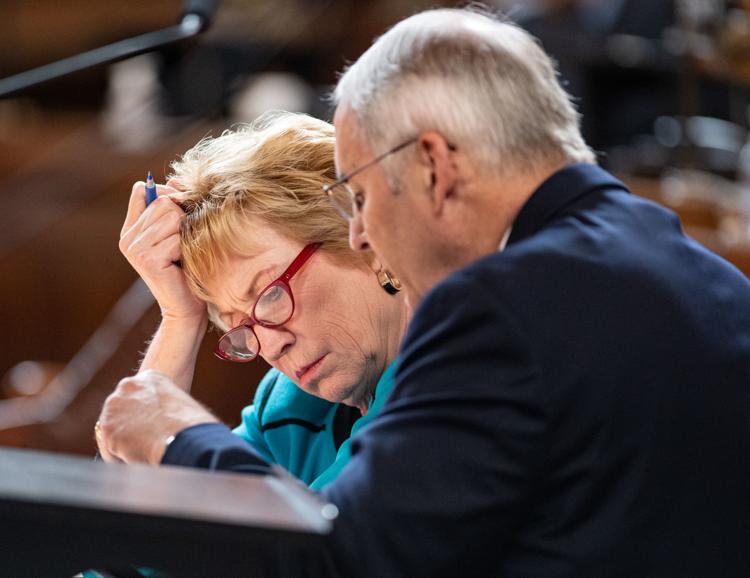 Sine die/End of session, 5.31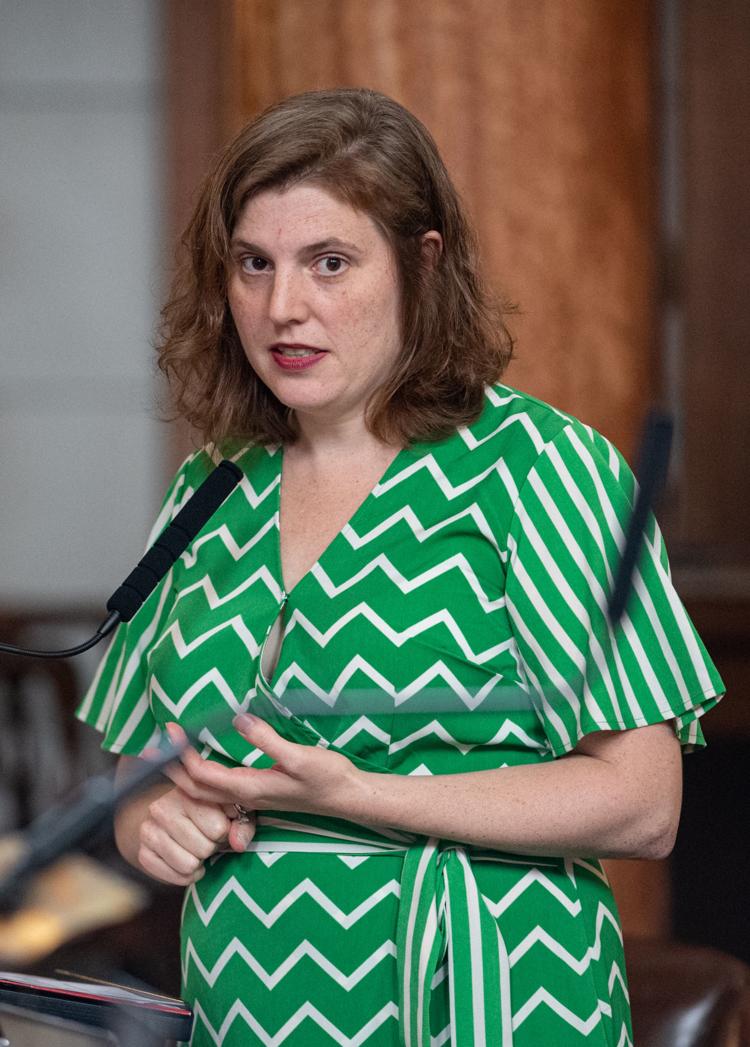 Sine die/End of session, 5.31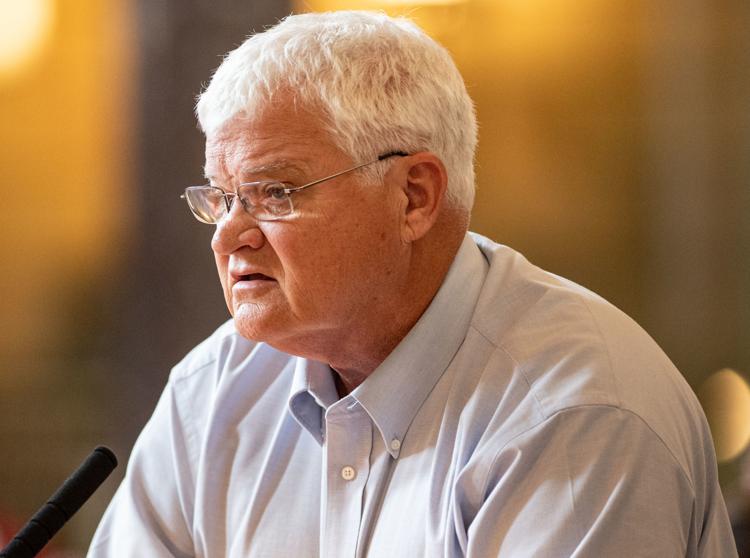 Sine die/End of session, 5.31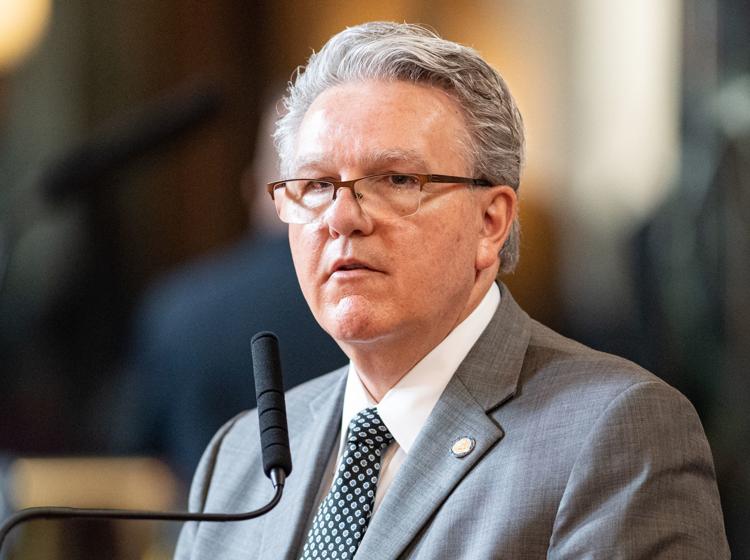 Sine die/End of session, 5.31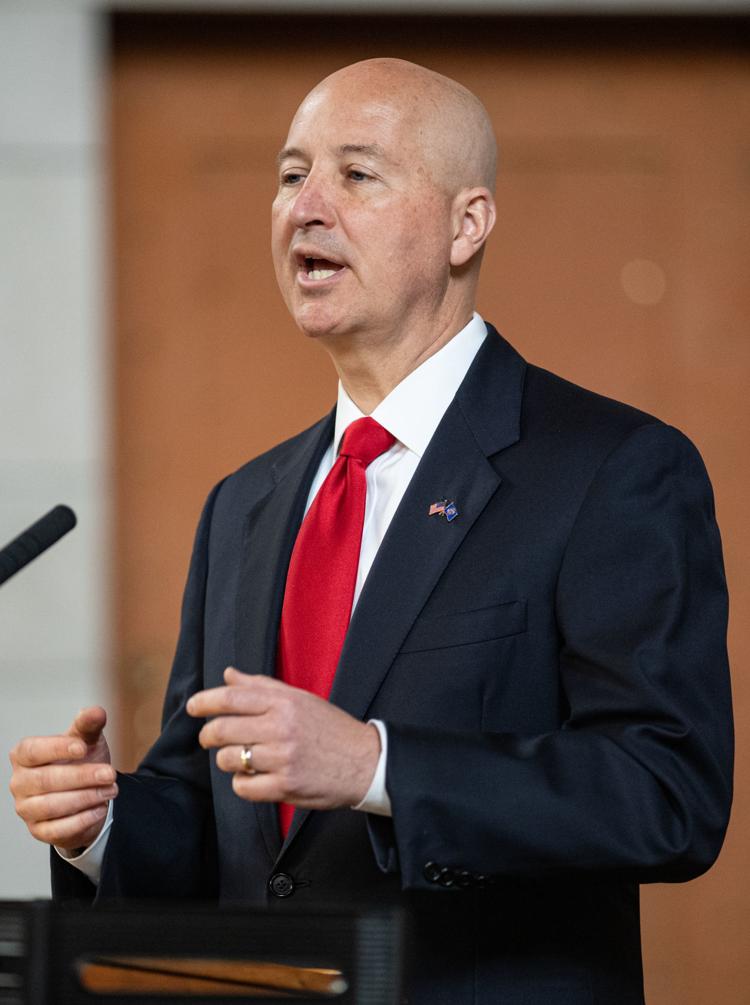 Sine die/End of session, 5.31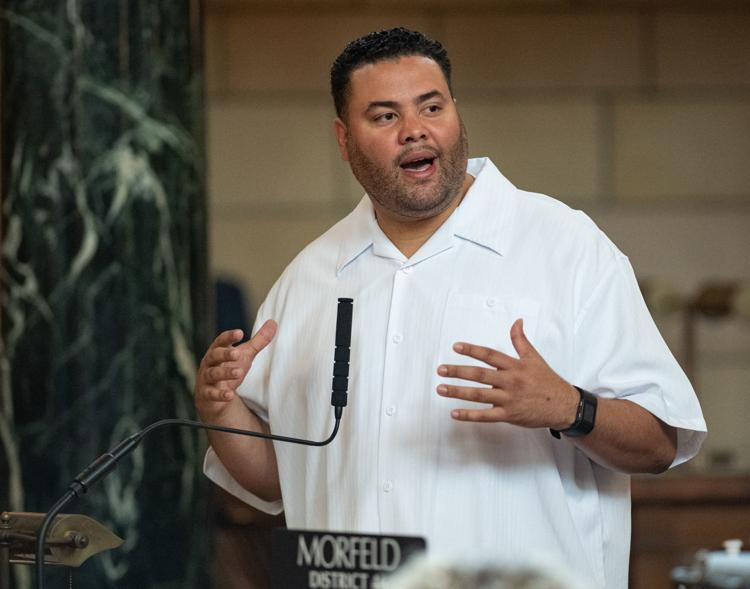 Sine die/End of session, 5.31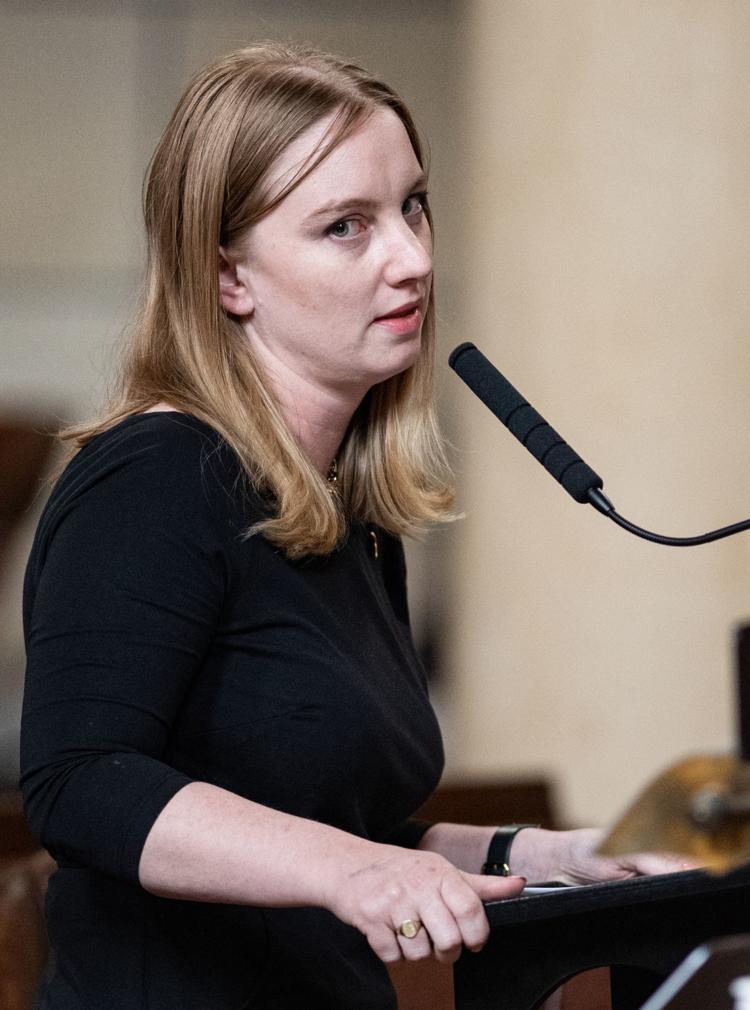 Sine die/End of session, 5.31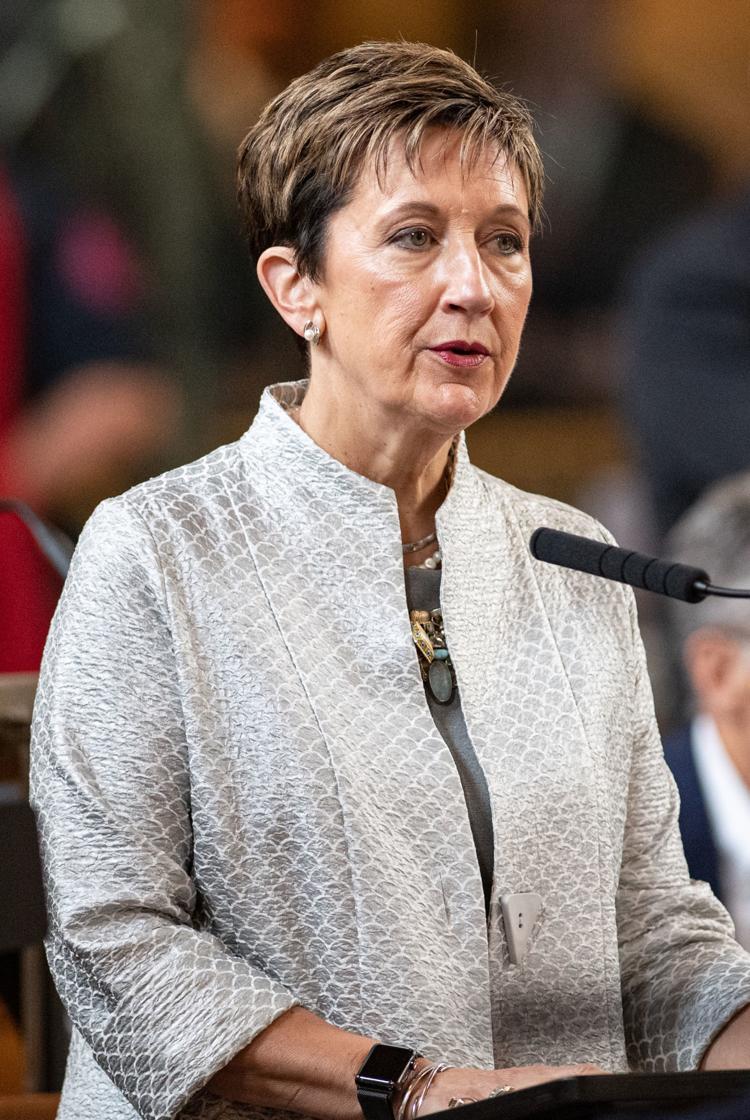 Sine die/End of session, 5.31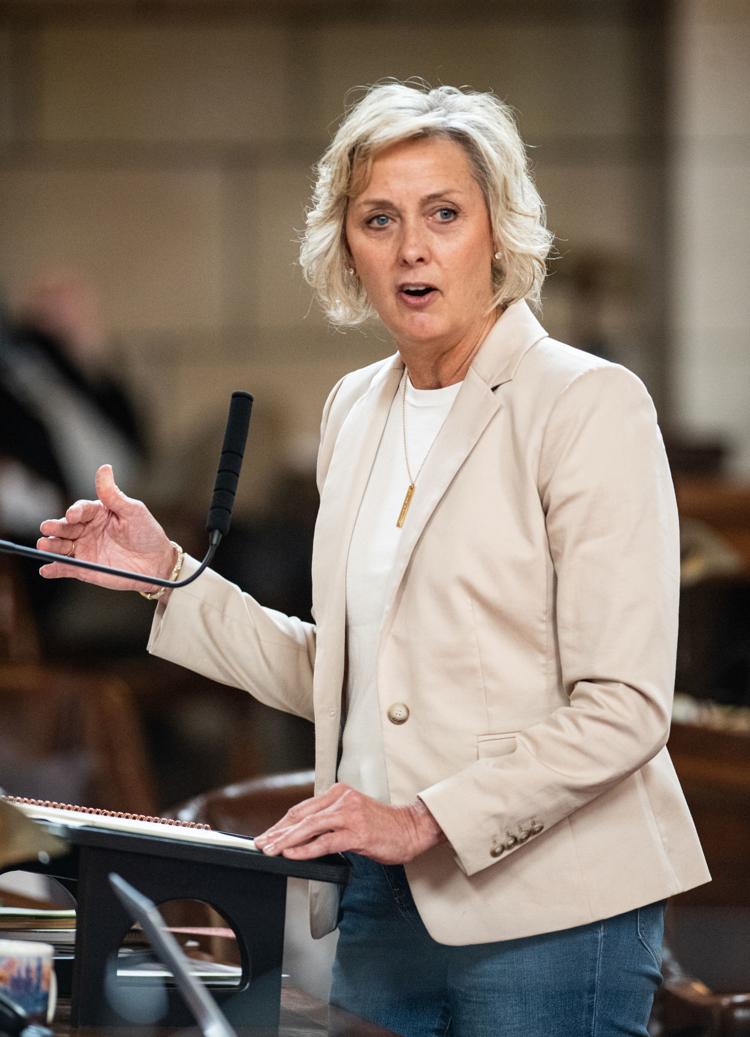 Sine die/End of session, 5.31