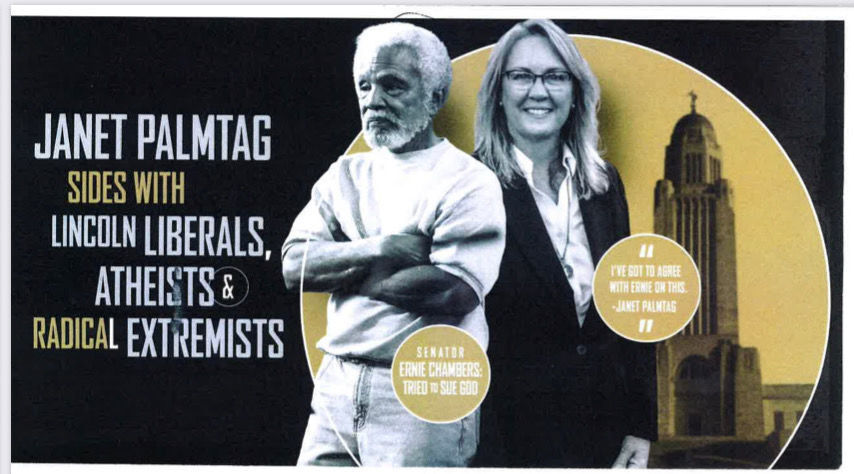 The high-profile Republican battle over Sen. Julie Slama's District 1 seat in the nonpartisan Legislature moved Tuesday into politically explosive territory.
Disclosure of a recorded telephone conversation in which GOP State Chairman Dan Welch appeared to apologize to another Republican for the tenor of the party's mailing attacking Slama's opponent, Janet Palmtag, also revealed remarks describing a decision by Gov. Pete Ricketts "to go after Janet hard."
But, in a Tuesday telephone interview, Welch disputed allegations that the mailing was racist, defended the accuracy of the campaign attacks and emphasized that "this governor has not asked me ever to do anything I would deem questionable or improper."
Welch said he "recognizes the need for hard-hitting, accurate campaign material to educate voters" and said the Nebraska Republican Party and the governor enjoy "a great, collaborative relationship."
The negative mailing by the party was engineered by Jessica Flanagain, the governor's 2018 campaign manager, former Republican Gov. Dave Heineman has previously said.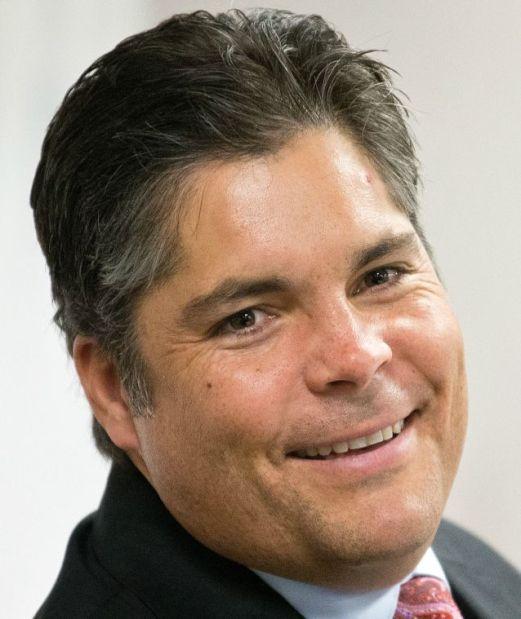 The mailing has been attacked as racist in tone by both Heineman and former Democratic Gov. Bob Kerrey.
Ryan Hamilton, executive director of the Nebraska Republican Party, said Tuesday that he in fact was responsible for the content of the mailing after consulting with Flanagain.  
The internal GOP legislative family scuffle — both Slama and Palmtag are Republicans —  has gained the spotlight in this year's legislative races.
In addition to Heineman, Republican Rep. Jeff Fortenberry endorsed Palmtag when she entered the race.
Slama, who was appointed to the Legislature by Ricketts in 2019, ran far ahead of Palmtag in the May primary election.
The phone call recording was released to the media by Palmtag's campaign.
Welch said in the recorded phone conversation that the party mailing attacking Palmtag "was not in good taste (and) it crossed the line."
The mailing included a photo of Sen. Ernie Chambers of Omaha positioned next to a photo of Palmtag and argued that Palmtag would stand with radical and liberal elements in the Legislature if she is elected. 
Chambers, who is Black, is the highest-profile state senator and often critical of Ricketts.
In the recording of his phone conversation, Welch says: "Our internal process has now been corrected; (and) it's not going to happen again."
When he was chosen as state chairman, he says, he told the governor he would "never do dirty work (because) I'm not a hit man."
In Tuesday's subsequent interview, Welch emphasized that he does not believe this campaign material crossed that line. 
While he rejects criticism that it was racist, he expressed concern about a reference to atheists "because that could mislead people to believe Janet might be an atheist and that would be unfair."
Palmtag has been described to him as "a good person, a good volunteer, a good Republican," he said during the phone conversation.
Following release of the recorded conversation by the Palmtag campaign, Welch said that party leaders remain "totally committed" to Slama's reelection.
Be the first to know
Get local news delivered to your inbox!