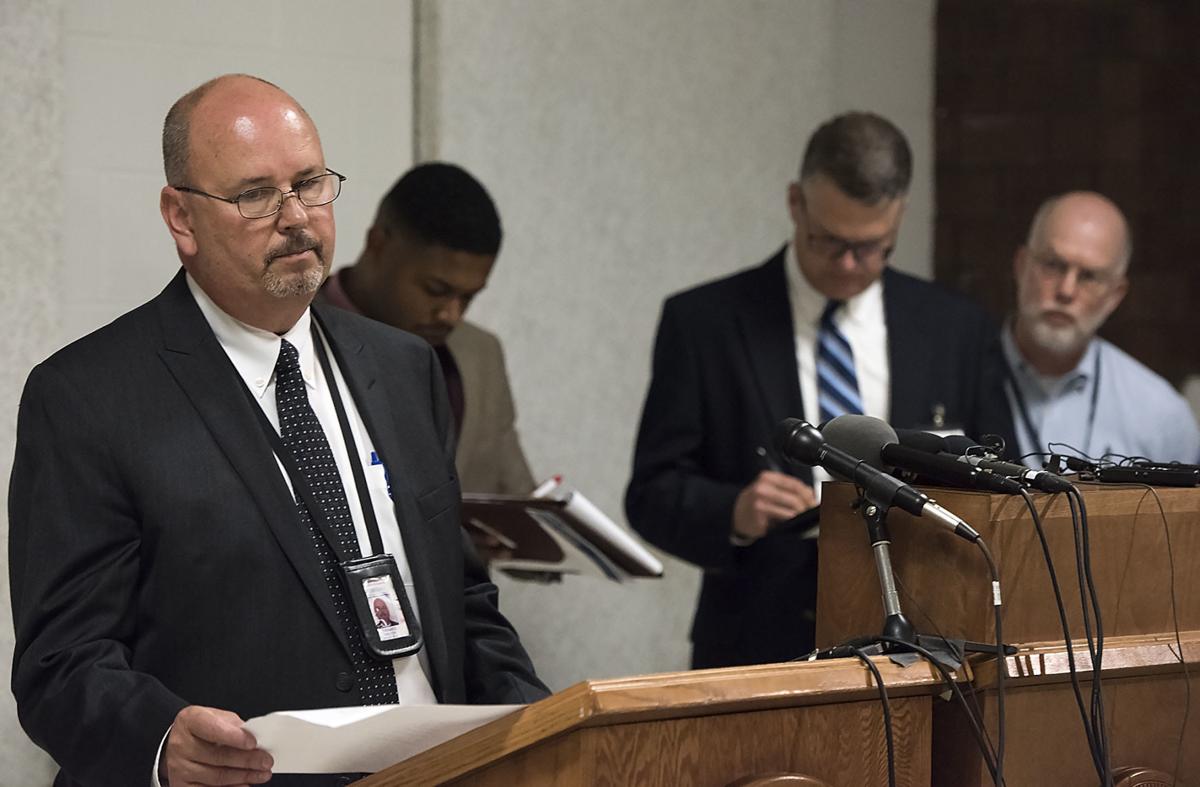 The Judiciary Committee advanced a bill Thursday to the full Legislature that would change sentencing rules to affect prison overcrowding.
It also sent out a bill (LB238) on an 8-0 vote that would require that two members of the Legislature witness any execution from the time the condemned prisoner enters the execution chamber to the time he or she is pronounced dead or the execution is halted.
During that time, no one would be allowed to obstruct the view of any of the witnesses to the execution process.
During the execution of Carey Dean Moore last summer, the first administration of the death penalty in Nebraska in 20 years, witnesses were shielded from viewing 14 minutes of the process. Death penalty observers said it hindered transparency and true reporting of the effects of the drugs.
With the end of the session looming, the bills advanced Thursday would not be debated until next year, but could be addressed early in the 2020 session. They have no priority designation at this time. Both were introduced by Lincoln Sen. Patty Pansing Brooks.
Proposed as the one-third rule sentencing bill (LB131), it would allow release of a prisoner in one-half of the original term imposed by the court, if adopted as amended by the committee Thursday.
For example, if an offender was sentenced to 50 years in prison, he or she would get a minimum sentence of 25 years and be eligible for parole in half of that lower sentence, or 12.5 years, and could be mandatorily released in 25 years.
It would give incentive for an inmate to get required programming and have good conduct while in prison, said Judiciary Chairman Steve Lathrop.
You have free articles remaining.
"It certainly falls in the category of sentencing reform that would go quite a ways in helping with overcrowding," he said.
The way it works now, he said, is that offenders often get a mandatory release date and parole eligibility date that are so close they opt to serve a little more time for the mandatory release to avoid parole.
A one-third sentencing rule was in effect in Nebraska from the early 1970s until 1992. It would provide, if reinstituted, that a minimum term would not be less than the statutory minimum or mandatory minimum, and not be more than one-third of the statutory maximum.
When it was taken out of law, it was done so without a hearing or discussion on the floor, Pansing Brooks said.
Since then, prison population has continued to rise, she said.
This is the third time Pansing Brooks has introduced the bill. She first introduced it in 2015, when it was opposed by the Attorney General's office and prosecutors. At that time opponents said the Legislature needed to give a major sentencing bill (LB605) time to reduce the prison population. 
But LB605 hasn't reduced the population, and more recently the number of Nebraska prisoners has gone up, she said.
Omaha Sen. Ernie Chambers explained that the repeal of the one-third rule was part of an omnibus crime bill in 1992, and senators seldom read repealer clauses in bills that include multiple pieces of legislation. It wasn't discovered for a year, he said. 
The bill, as amended, advanced from committee on a 7-1 vote, with Sen. Julie Slama voting no. The committee also advanced a sentencing bill (LB132) on a 7-0 vote that eliminates mandatory minimum sentences for juveniles who are tried in adult court.