With an audible parade of yes votes saluting military veterans who watched from the balcony, the Legislature on Monday handed resounding 46-0, first-round approval to a bill that would exempt 50% of military retirement benefits from the state income tax.
The veterans, most of whom wore military service caps, stood and applauded the senators after the bill advanced.
Sen. Tom Brewer of Gordon, a decorated 36-year Army veteran who was severely wounded in combat in Afghanistan, led the charge for LB153 with a Purple Heart attached to his lapel. 
His unusual request for a roll call vote on an uncontested bill allowed each senator to vocally declare his or her support.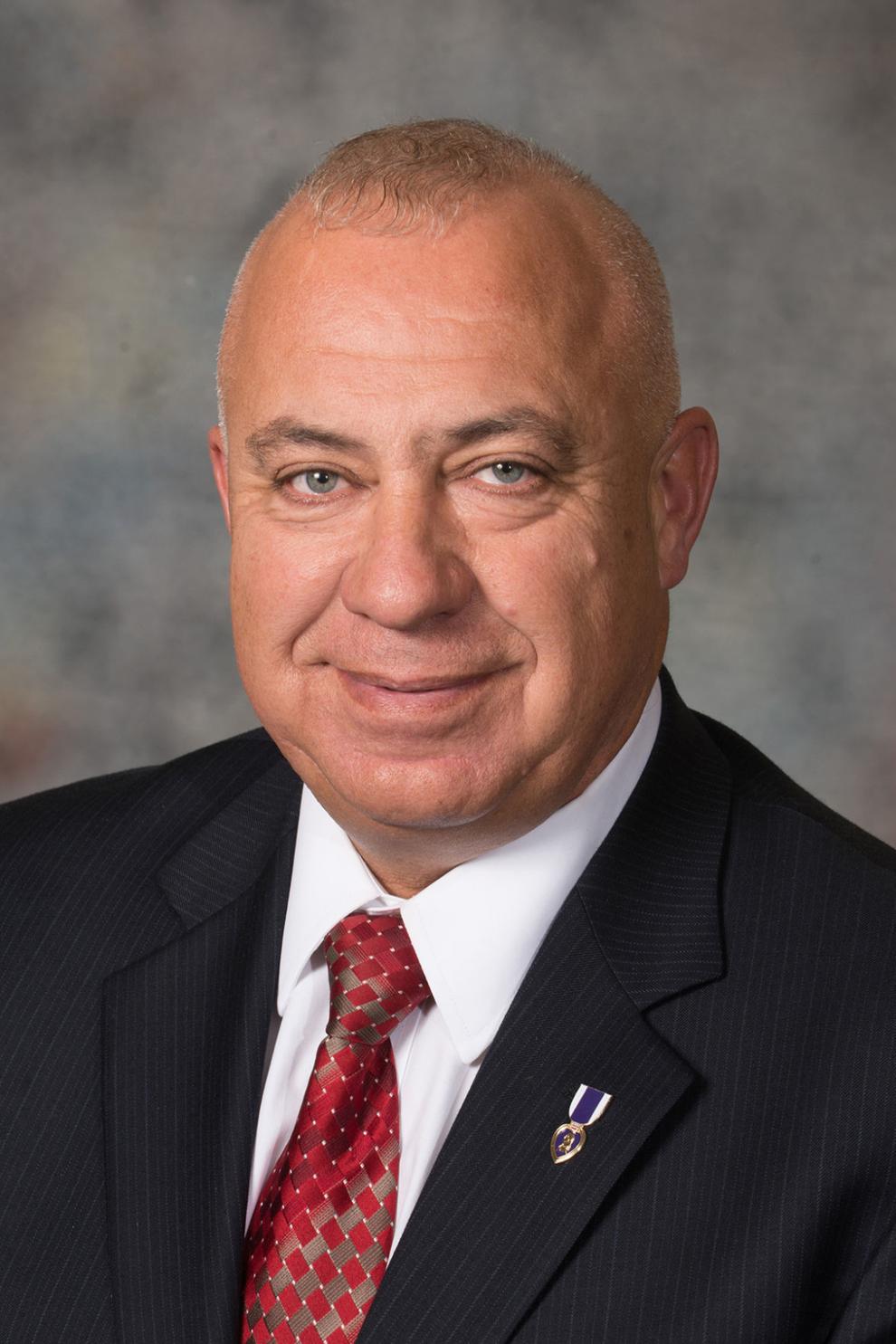 Enactment of the tax break would help "make Nebraska a veteran-friendly state," Brewer said. That is particularly important in terms of retaining Offutt Air Force Base personnel when they retire, he added, as well as more tightly secure future operations at the base.
"I don't know that we can afford not to do this," Brewer said.
Brewer originally had proposed a 100% tax break on military retirement income, but said he "realized that was a bridge too far" at a time of state budget stress last year.
The flow of more than $200 million in unanticipated revenue into the state treasury during the current biennium has made it possible to press ahead with the 50% proposal, he said.
The bill, introduced by Brewer at the request of Gov. Pete Ricketts, would impact an estimated 13,000 current military retirees and initially reduce state revenue by about $12 million a year.
Many veterans "paid a price" for their service, Brewer said.
In his own case, he said, "I spent two years getting rebuilt" after returning from Afghanistan.
Brewer said he would donate his own tax savings to Tunnel to Towers, a charitable organization that honors and assists military personnel and first responders and their families.
Sen. Ernie Chambers of Omaha, in return, urged Brewer to accept the tax reduction.
Brewer earlier informed his colleagues that Chambers, perhaps unsurprisingly, was a flame-thrower during his service in the Army infantry.  
Sen. Tim Gragert of Creighton, a former medevac helicopter pilot in the Army, said he will donate his state tax savings to St. Jude Children's Research Hospital.
Sen. Curt Friesen of Henderson told senators he originally opposed the legislation, arguing that property tax relief should come first, but supported the bill now that "we have revenue to work with this year." 
Sen. Andrew La Grone of Gretna suggested that senators ought to also view the proposal as "a workforce development issue," noting that the tax break should help keep skilled military retirees in the state. 
Of Nebraska's neighboring states that collect state income tax, Colorado is the only one that doesn't fully exempt military benefits.