First, state senators voted on a resolution that affirmed a June U.S. Supreme Court ruling that an employer who fires a person for being gay or transgender violates the Civil Rights Act of 1964.
Thirteen senators then attended a rally on the Capitol steps where about 50 people gathered to celebrate the progress in making Nebraska a more welcoming state for the LGBTQ+ community.
Lincoln Sen. Patty Pansing Brooks, who sponsored a bill (LB627) last year to end discrimination against gay and transgender workers, saw a majority of senators —  28 — approve her resolution (LR466) Wednesday morning. If she had tried to pass the bill, it probably would have been filibustered and would have needed 33 yes votes to break that filibuster and get it to a vote.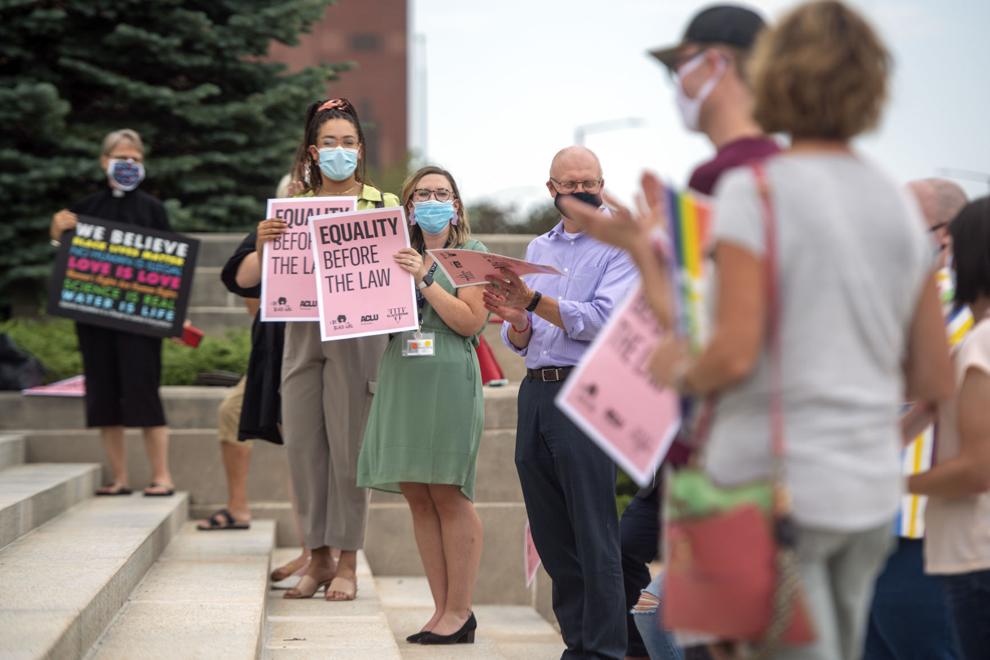 But the landmark Supreme Court decision fully covered her bill, and more, she said. It would be good to harmonize Nebraska law with that decision, but she brought the resolution, instead, because of time constraints in the 2020 session. 
"Current and prospective employers are paying attention to what we are doing," she told her fellow senators. "Future workers are paying attention and looking for places to bring their talents."
Sen. Robert Clements of Elmwood rose to say he was not in full agreement with the resolution. 
Supreme Court Justice Neil Gorsuch, writing for the majority in the decision, said, "An employer who fires an individual for being homosexual or transgender fires that person for traits or actions it would not have questioned in members of a different sex. Sex plays a necessary and undisguisable role in the decision, exactly what Title VII forbids."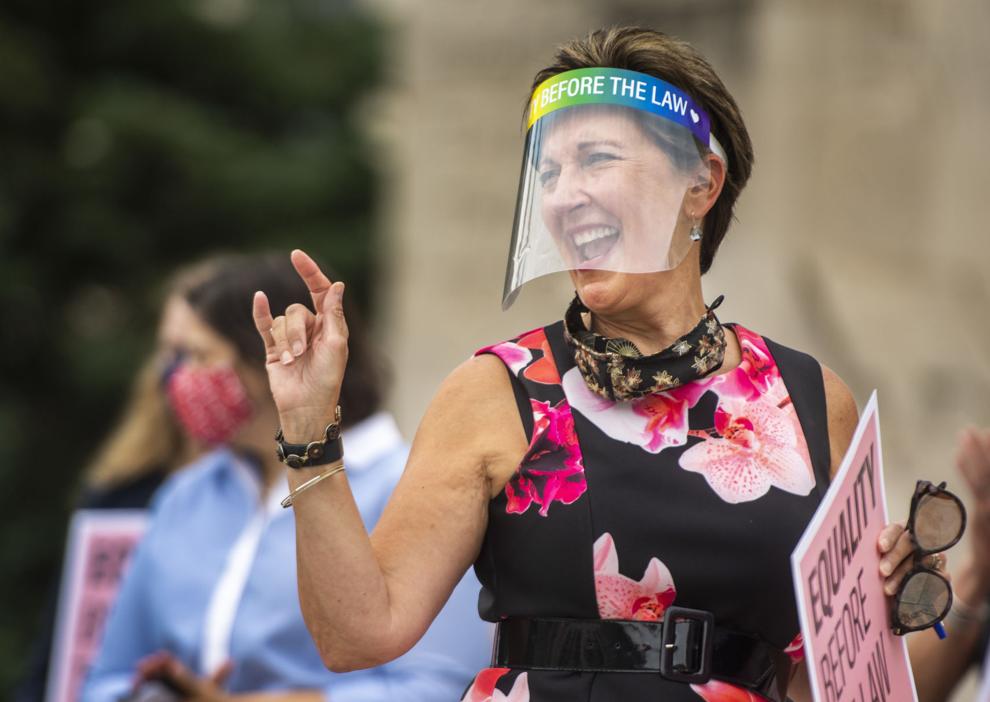 Clements said that distorted the original meaning of the 1964 law, which was really just dealing with males and females. 
He also highlighted Gorsuch's statement that "it is impossible to discriminate against a person for being homosexual or transgender without discriminating against that individual based on sex."
Clements said that is not true, in his opinion, and the Legislature should not affirm the Supreme Court's 6-3 decision. 
His concern is that it may conflict with the Nebraska Constitution section on religious freedom: "All persons have a natural and indefeasible right to worship Almighty God according to the dictates of their own consciences."
It's the duty of the Legislature to pass suitable laws to protect every religious denomination, and it would be appropriate to include that language in the resolution, Clements said. 
Sen. Dave Murman of Glenvil also had "deep reservations" about supporting the resolution. The Supreme Court's Bostock v. Clayton County, Georgia, decision had major implications against religious institutions and faith-based organizations, he said. 
Employees could use the decision to seek coverage under group health plans for certain procedures that traditionally have been excluded from coverage, such as gender reassignment surgery, Murman said. And that could violate protections under Title VII. 
But Pansing Brooks said there are protections already under the 2012 Hosanna-Tabor v. Equal Employment Opportunity Commission decision, "so that religious people can continue to discriminate against LGBT if they choose."
"But this case speaks strongly about the fact that these are Americans and citizens and Nebraskans, and we will support them and be kind to them and welcome them, and it is what we must do as a kind and civil society," she said. 
Senators voted 28-8 to approve the resolution. 
In addition to senators, representatives of several chambers of commerce attended the rally after the Legislature adjourned for the day, including Bryan Slone, president of the Nebraska Chamber of Commerce. 
"As the state comes out of the pandemic, and it will," Slone said, "there is a tremendous opportunity to attract people and businesses to this state and talent that's going to make a game-changing difference in our state."
But they will only come if Nebraska continues to be the most welcoming state in the country.
"Equality before the law is not only a slogan, but continues to be who we are," he said. 
Kaylie Hogan-Schnittker, from the Lincoln Chamber's Young Professionals Group, said now is the time for the Legislature to send a strong message to employers and workers that Nebraska is committed to being a welcoming and inclusive state for all. 
"Let us show our fellow states that we are committed to celebrating diversity and embracing people as their most authentic selves," she said.