Senator sees potential property tax breakthrough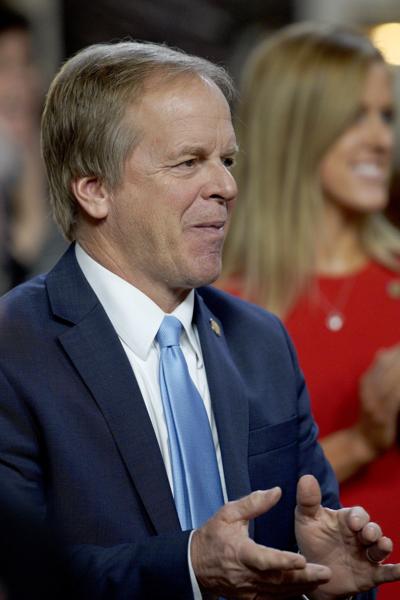 Sen. Tom Briese of Albion, who has authored major property tax reduction proposals two years in a row, said Tuesday that the sense of unanimity and cooperation displayed during a Revenue Committee sitdown Monday evening could mark a breakthrough moment for property tax relief.
It looks like there could be committee agreement on a legislative proposal that might provide as much as $500 million in property tax reduction, Briese said during an interview in his Capitol office.
And, he said, don't count out the possibility that a consensus plan could attract the 33 votes that would be needed to clear a filibuster and sail to enactment.
"What I've seen in the committee makeup is a fair reflection of the identity of this legislative body," Briese said. "It spans the political spectrum from far right to progressive."
Four of its members are rural senators and four hail from the metropolitan Omaha area.
But 33 votes in a legislative body that has never come close to that kind of tax reform agreement?
"I'm a farmer," Briese said. "I'm always optimistic.
"And I like to raise expectations and keep the pressure on, the pressure we should feel on this issue."
The Revenue Committee took no votes and amended no bills during its executive session meeting Monday in the Capitol cafeteria. But that meeting ended with a half-cent increase in the state sales tax rate sitting on the table as a potential new source of funding to jump-start substantial property tax relief.
That funding would be supplemented by additional revenue options that might include increasing the state cigarette tax and applying sales taxes to soda pop and candy.  
"I would like to see $500 million in property tax relief up front," Briese said, "and then grow into $800 million to $1 billion" with the state eventually funding 50 percent of local school costs.
Briese has introduced a bill (LB314) that would fund an estimated $650 million in property tax relief by the 2020-21 fiscal year.
"I'd like to end as many exemptions as we can without doing damage to any segment of the economy or resulting in a substantial impact on low-income people," he said.
But, he said, he also recognizes that "nobody gets everything you want" and there are lots of details to be worked out and hurdles to be cleared before the committee has completed a work product that will be "a compromise package."
"I do like the direction the committee seems to be headed," Briese said. "It's a preliminary framework with a lot to be decided yet. The details aren't there yet.
"But I think we have come to the realization that this is a property tax crisis. I think we're at a tipping point."
Briese credited Revenue Committee Chairwoman Lou Ann Linehan of Elkhorn with leading the committee to a point of potential agreement.  
"She has definitely established herself in that role," he said.