Over the objections of the NCAA, California lawmakers last year gave college athletes the right to profit from their names, images or likenesses.
Legislators in more than a dozen other states quickly followed, sponsoring their own "Fair Pay to Play" bills that would allow players to make money on endorsement deals or sponsorships, host camps or charge for private lessons.
Nebraska joined the groundswell Monday with a bill (LB962) from Omaha Sen. Megan Hunt that would remove the strictures on college athletes in the state from seeking financial compensation beyond their scholarships and stipends.
"NCAA athletic programs generate tons of revenue, while players who generate this money can only be compensated with performance-based athletic scholarships," she said. "These athletes give free labor for no compensation and at great risk to their physical health.
"That's why ensuring all student-athletes have control over the value of their name, image and likeness rights is so important to leveling the playing field and ensuring the civil rights of all students," Hunt added.
Her bill, which has 11 co-sponsors, would prohibit colleges and universities from making rules to prevent student-athletes from profiting from their name or likeness.
It also precludes the NCAA or other collegiate athletic associations from penalizing individual student-athletes or participating institutions because a player had a moneymaking deal.
While Hunt's bill includes language requiring student-athletes to report any conflicts of interest, and tasks athletic departments with designating an employee to handle those reports, opponents say enforcing compliance would be difficult.
Former University of Nebraska-Lincoln Chancellor Harvey Perlman, who for many years held a key role in shaping NCAA decision-making, said "Fair Pay for Play" legislation could make managing teams difficult for college athletic departments.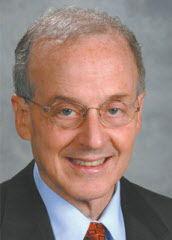 Perlman said it would also create inequalities between high- and low-profile teams and players and potentially set unrealistic expectations for big-name recruits who secure endorsement deals before they ever arrive on campus.
"I think it would significantly change intercollegiate athletics for the worse," said Perlman, who has an appointment in the UNL College of Law.
Not everyone sees it that way, however.
Luke Gifford, a former outside linebacker for the Huskers, said the opportunity for players to use their name or image to promote themselves could be a boon for all student-athletes in Husker Athletics, no matter the sport or how much playing time they get.
"For guys that are here and have that image or are building that image, with the way the program is heading, that could be big-time," said Gifford, who now plays for the NFL Dallas Cowboys. "There's some kind of opportunity for pretty much everyone."
That could mean sponsoring camps in the offseason, or pursuing a cause they are passionate about, he said.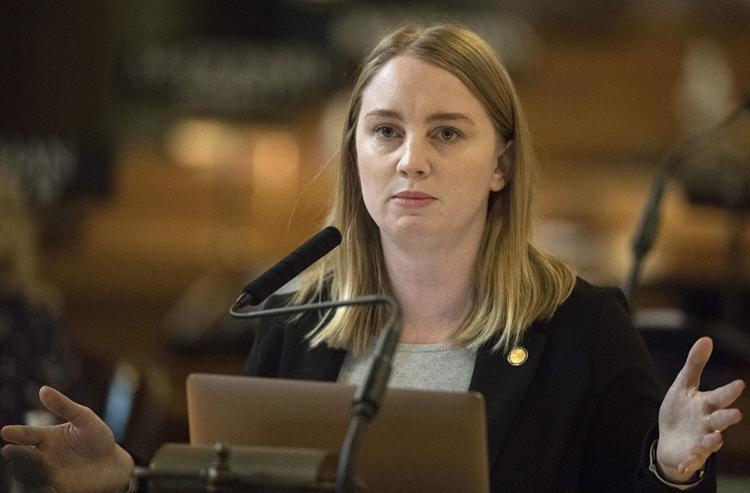 Hunt said Husker women athletes could stand to benefit most from her bill.
You have free articles remaining.
And in addition to being a recruiting tool, Gifford said the opportunity to get a platform and financial reward while still in college may help drive some to get better.
But, he added, "it needs to be done the right way.
"I'm for it, but I can see a slippery slope with how far it goes," he said.
Perlman said he preferred Congress step in to regulate intercollegiate athletics, rather than allow states to create a patchwork of laws for players. In a statement Monday, the University of Nebraska system said it also favored a broader approach.
"Our preference continues to be for a national solution to this issue, versus a state-by-state approach," an NU spokeswoman said.
Until that happens, Perlman said, Nebraska may be at the mercy of other states. If competing universities are allowing their student-athletes to profit from their name and image, then NU would likely need to follow suit to remain competitive.
"That's the problem with competition," he said. "You sometimes have to do things you don't want to do."
The idea of paying college athletes has long bounced around the hallways of the Capitol. Omaha Sen. Ernie Chambers has sponsored several bills to classify Husker football players as state employees and pay them as such. There have been other measures, as well, as far back as 1981.
Hunt said while her bill wouldn't pay college athletes a wage, it would allow players, many of whom spend more than 40 hours a week in practice or meetings with their teams, an opportunity to be entrepreneurial as a way to pay living expenses.
"This is a great way to bring incremental change to Nebraska, open up the playing field and give athletes the same rights as all students to benefit from their talents," she said.
Her bill wouldn't go into effect until 2023.
Among the other bills introduced Monday:
UNTESTED SEXUAL ASSAULT KITS: Omaha Sen. Machaela Cavanaugh introduced a bill (LB945) requiring cities to report the number of sexual assault evidence collection kits each year. The reports, which would appear on each city's website, would list aggregate data and not any personally identifiable information.
INSURANCE FOR MAMMOGRAMS: Health insurance policies in Nebraska would need to include one free mammogram or digital screening annually to women older than 40 years, under a bill (LB948) by Sen. Sue Crawford of Bellevue.
CAPS ON INSULIN PRICES: A bill (LB949) introduced by Lincoln Sen. Kate Bolz would cap the insurance co-pay cost for a one-month supply of insulin at $100 in Nebraska through June 2030.
VETERAN PET ADOPTION: Veterans who present a state ID with a veteran designation would not be assessed an adoption fee for cats or dogs under a bill (LB953) introduced by Lincoln Sen. Anna Wishart.
PROHIBIT OWNERSHIP OF A FIREARM: Cavanaugh also introduced a bill (LB958) prohibiting individuals who have protection orders filed against them from possessing or purchasing a firearm while the order is in place.
HABITUAL CRIMINAL CHANGES: Omaha Sen. Tony Vargas introduced a bill (LB959) to remove non-violent felonies from being considered for habitual criminal enhancement during sentencing.