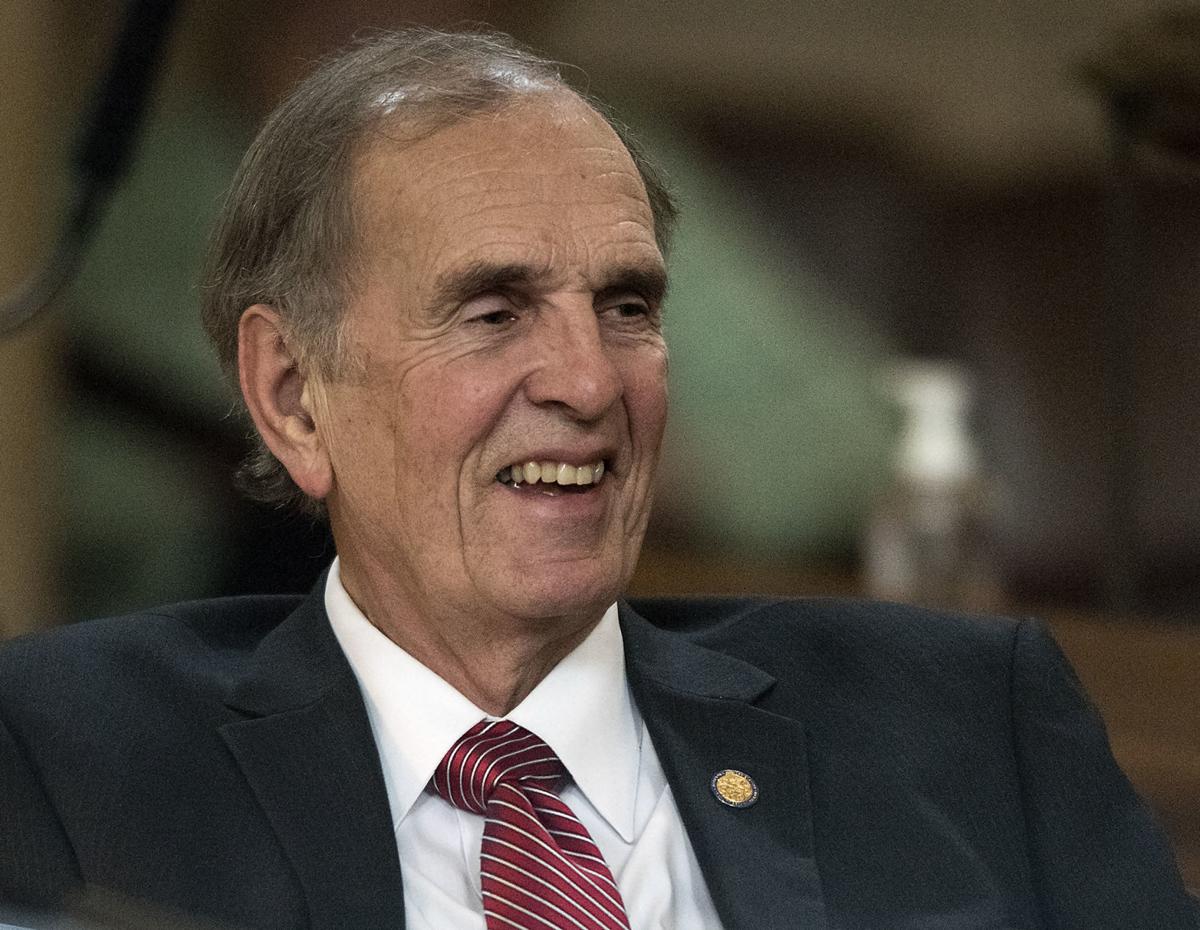 A moment of truth may be approaching rapidly for Nebraska's nonpartisan Legislature.
That's what departing Sen. Roy Baker of Lincoln suggests.
That's the first day of the 2019 legislative session, the day that senators select their leadership for the following two years and cast secret-ballot votes for committee chairmanships.
In 2017, members of the Legislature systematically elected a slate of designated conservative Republicans to fill all of those positions except two, carving out one slot for a Democrat, freshman Sen. Justin Wayne of Omaha, to lead the Urban Affairs Committee.
Sen. Laura Ebke of Crete, a former Republican turned Libertarian, was selected to head the Judiciary Committee. 
In a step-by-step process, moderate Republicans as well as Democrats were stripped of leadership positions and denied chairmanships.
Some were blindsided with 10 minutes' notice.
And as the process played out, newly-elected senators essentially fell in line.  
"People got together and stacked the deck," Baker said.  
That was the signal heralding the structuring of a more partisan body, he said, contrary to the intent and spirit of the unique nonpartisan, one-house legislature championed by George Norris and approved by Nebraska voters in 1934.
Baker is a Republican, a moderate and independent voice, and he was not part of that takeover. 
If it happens again next year, he fears, that process "might become established as a pattern" and essentially become institutionalized, and then an important piece of the nonpartisan and independent spirit of Nebraska's unique Legislature will be gone.
"My first two years were pretty good," Baker said in looking back on the four-year adventure that followed a 37-year career as a school superintendent, including a high-profile stint with the Norris School District, the district named for Nebraska's famously independent U.S. senator.
After that good start in 2015, the "predetermined nature" of those leadership votes in 2017 was disheartening, Baker said during an interview in his office at the state Capitol, and they signaled a rise of partisanship.  
You have free articles remaining.
"I don't think that's what George Norris had in mind," Baker said.
Baker is not seeking re-election to a second term this year, opting instead to move with his wife to Minnesota during the summer months and to Arizona during the winter months to share more time with their children and grandchildren.
"I was 69 before I got here," he said, and a second term never was part of his plan.
Despite his concerns with the changing nature of the Legislature, Baker says: "I'm glad I did it. I'd do it all over again. I'll really miss it."
The experience was an adventure that brought new and interesting people and fresh challenges into his life, Baker said.
"However, my legacy will be as a school superintendent for 37 years," he said.
"As I said when I ran for the Legislature, I don't breathe partisan fire. I believe in the nonpartisan unicameral, and I think I was who I said I was going to be."
Gov. Pete Ricketts has "a whole lot of influence" in the Legislature, Baker said in assessing the governor's role.
Baker pointed to the governor's address to the Republican state convention in 2016 in which he called out state senators who are Republicans by name for opposing him or the GOP state platform on issues or veto override votes as another clear example of efforts to inject partisanship into the nonpartisan Legislature.
"I like Pete Ricketts," he said, but the governor often takes "a dogmatic position (and) he hasn't been as good as he could have been."
If it was Baker's decision, he would eliminate term limits for state senators or at least add four years by either moving to a system of two six-year terms or three four-year terms.  
The current limit of two terms, or eight years, robs the Legislature of the knowledge and value of experienced senators, he said.
Baker gives high marks to the corps of legislative lobbyists who occupy the Rotunda when the Legislature is in session. 
"I have found them to be good sources of information, helpful and ethical," he said.
As Baker prepares to move on at the end of the year, he wants the Legislature to turn back from the road it followed in 2017, and he finds a reason to be hopeful.
Many of "the ringleaders" of that move in the direction of partisanship — which some senators later privately argued was more of a move toward conservative policy rather than political party — will be gone in 2019, Baker noted.
So should be an effort to slate legislative leadership positions and to do so in a partisan manner, he said.