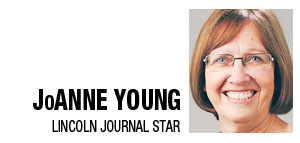 The man walked into the Judiciary Committee hearing by mistake. He had come to the Capitol to attend another hearing, he said, but the one he stumbled onto sounded important and he stayed.
He listened to senators question testifiers on a bill (LB564) that would protect health professionals from having to perform a medical procedure or give other care to which they had a conscientious objection.
Across the country, that has included such care as providing birth control pills or the morning-after pill, caring for gay men with AIDS, performing in-vitro fertilization for lesbians or single women.
He heard senators say the bill had some problems. Toward the end of the hearing he decided to go to the microphone and speak.
His name, he said, was "O.K." Corrales.
He made these disclaimers: His education didn't go past high school. He hadn't read the bill. He opposed abortion when used as birth control, and his understanding was that the bill was, at least in part, about abortion. 
"But it's ridiculous to me to think that whoever brought this bill couldn't foresee what my uneducated self, who didn't even have no real exposure to this thing, could see," he said.
He was disturbed that supporters of the bill -- doctors and lawyers for the most part -- had not worked out the problems in the bill before they brought it to hearing. The bill didn't do what some supporters believed it did, and it could lead to lawsuits, senators had said.
"It's insulting to think that a bunch of people, with all your degrees, and you're all working together, and this is the best you could do, man," he said.
"I mean, watch Perry Mason, do something. Figure out what it takes to get a bill through that could actually have some kind of effect on the issue you're talking about. 
"You continue saying the same thing over and over. ... They're asking you the same questions, and you give the same answers every time.
"Why can't you get the point across on something that should be so easy without having to push through something that's just ridiculous, man."
The plain-spoken Corrales said his piece. He stood up. He left the hearing.
Be the first to know
Get local news delivered to your inbox!