Gov. Pete Ricketts rolled out his priorities Wednesday and how he will cover funding for the second half of the 2019-21 $9.5 billion state budget.  
He listed additional property tax cuts, assistance to communities affected by last year's floods, and improving the state's rainy day fund among those priorities.
He will hand that budget to the Legislature's Appropriations Committee now, and its members will make whatever changes they see needed before the full Legislature gets to weigh in toward the end of the session. 
Appropriations Committee Chairman John Stinner said the governor has made reasonable recommendations. The Nebraska Economic Forecasting Advisory Board gave lawmakers more revenue to work with, and there are requests for that money in the form of eight to 10 bills, one of which would spend $50 million to expand community corrections beds in Omaha.
"I don't look for us to do much in terms of requests," Stinner said. "We'll just have a hearing and see where we go with it." 
A new revenue forecast for the state will come in February and the committee will have to react to that, as well, he said. 
In addition to the estimated $266 million of unanticipated state revenue based on earlier forecasts, the state reported Wednesday that general fund tax receipts for December were $52 million, or more than 12%, above projections. 
Ricketts said he and the Legislature's Revenue Committee have a "high-level agreement" on property tax relief, but there are still details to work out. The Revenue Committee on Tuesday introduced a new plan to reduce local property taxes by increasing state aid to schools.
But Ricketts wants to see about $500 million in new property tax cuts over the next three years, and to add about $9.1 million to the homestead exemption fund. 
Last year, the Property Tax Credit Fund increased by more than 20% to $275 million, he said, and this year there is an opportunity to do more, with the increase in revenue estimated by the forecasting board.
Sen. Steve Erdman of Bayard, who is also on the Appropriations Committee, said if the proposed $500 million for tax relief is based on future revenue, what if that revenue doesn't come to be? 
The state contributed $51 million more to the property tax credit fund during the last session, but nobody talks about how property taxes went up $200 million statewide, he said. 
"The proposal is to add another $140 million in property tax relief this year, and if property tax goes up another $200 million like it did last year, how does that solve anything?" Erdman said.  
The only way to lower taxes is to cut spending, he said, "and we've not done that."
Addressing other priorities, Ricketts said he would provide more than $60 million for disaster relief, and nearly $4 million for Fort Laramie canal tunnel repair. In addition, $250,000 would finance studies to improve flood control of the Missouri River basin. 
Ricketts said he would like the state to help counties most severely impacted by flooding with their federal disaster relief reimbursements to the tune of $9.2 million. That would be for a dozen of the 84 impacted counties. 
He would set aside $3 million for the governor's emergency fund to prepare for any spring or fall disaster events. 
Ricketts supports a bill (LB153) that would exempt 50% of military retirement pay from Nebraska income tax, which would equal about $14 million a year. 
"It is important for workforce development," Ricketts said. "We are the only state in the region that is losing veterans."
Nebraska businesses can't find enough people to hire, he said. The state needs to hold on to its veterans by being competitive with surrounding states; five of six of those states do not tax veteran benefits. 
While the 50% exemption doesn't put Nebraska on par with other states in the region, it's a step forward, he said. 
"That's one of the things I always emphasize to people," he said. "Instead of thinking about swinging for the fences, let's make progress."
Appropriations Committee Vice Chair Kate Bolz said that besides property tax cuts, scholarships and emergency relief for state flooding, she would like to address other priorities in the committee's budget discussions that would include fair rates for health care providers, a conversation that was started last year.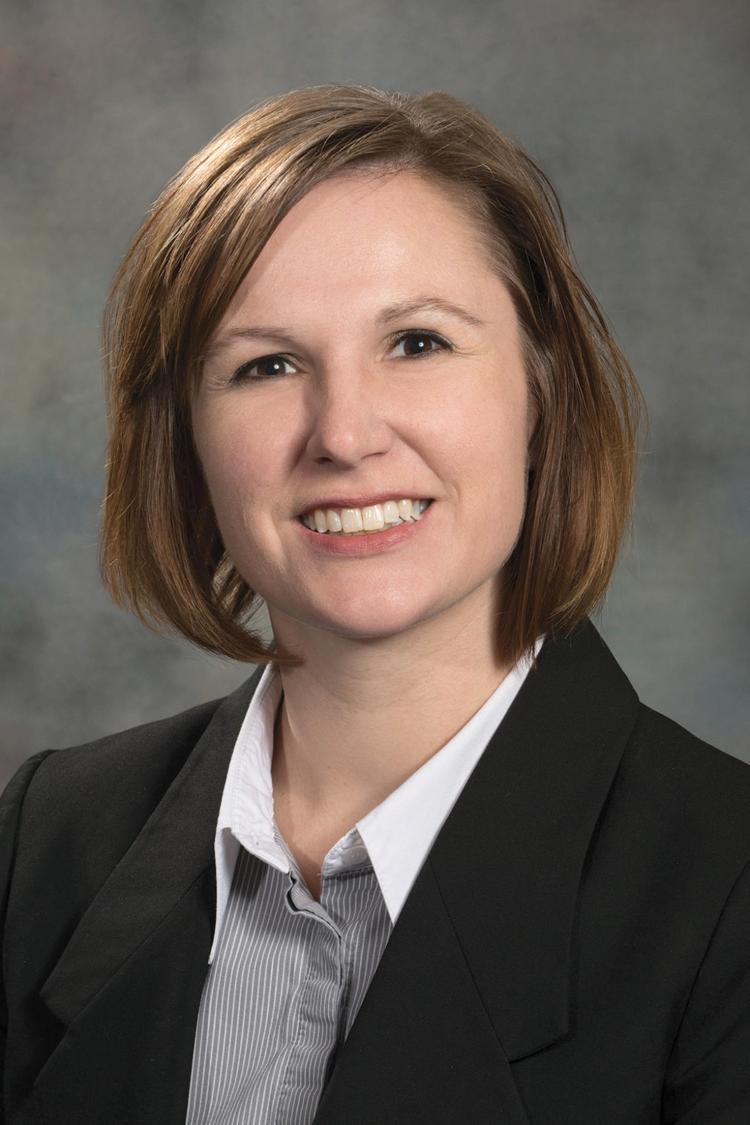 The committee also needs to ask hard questions about the projected savings from a new $196 million five-year contract with St. Francis Ministries for child welfare in Douglas and Sarpy counties.
And assurances need to be made that projections for future revenue line up with the proposed tax-incentive bill (LB720), and how it will be implemented.
Ricketts' budget would also:
* Invest $8 million to attract and retain Corrections Department employees and provide $1 million for a workforce development partnership between Peru State College and Tecumseh State Correctional Institution for a corrections management degree program. Students will get hands-on experience at the Tecumseh prison, graduate and then be hired.
* Improve staffing and facilities to enhance patient safety at the Lincoln Regional Center with $18.8 million. It will include $5.6 million in expenses to fix door handles and shower heads, for example, to prevent suicide attempts and to hire temporary staff to ensure that nobody hurts themselves before the work can be completed. About $10 million will be spent on permanent staffing to ensure the facility is complying with federal requirements. 
State of the State speech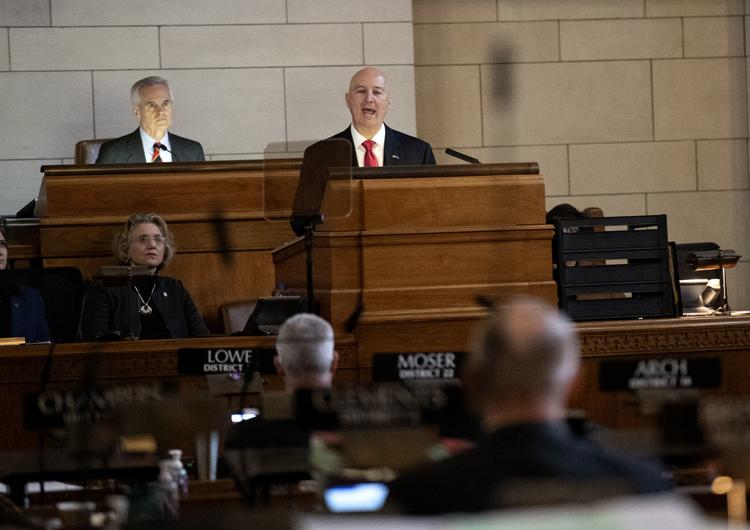 State of the State speech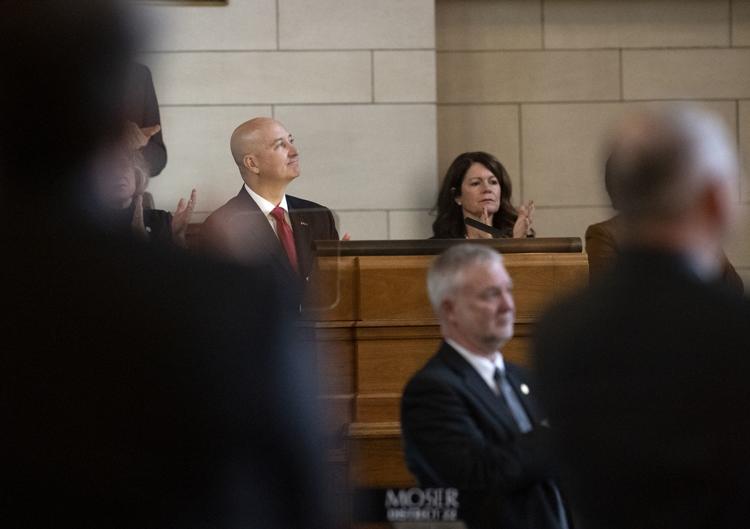 State of the State speech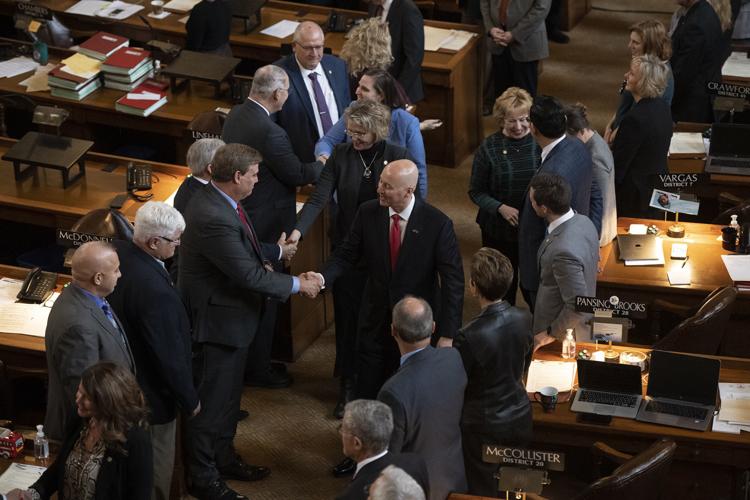 State of the State speech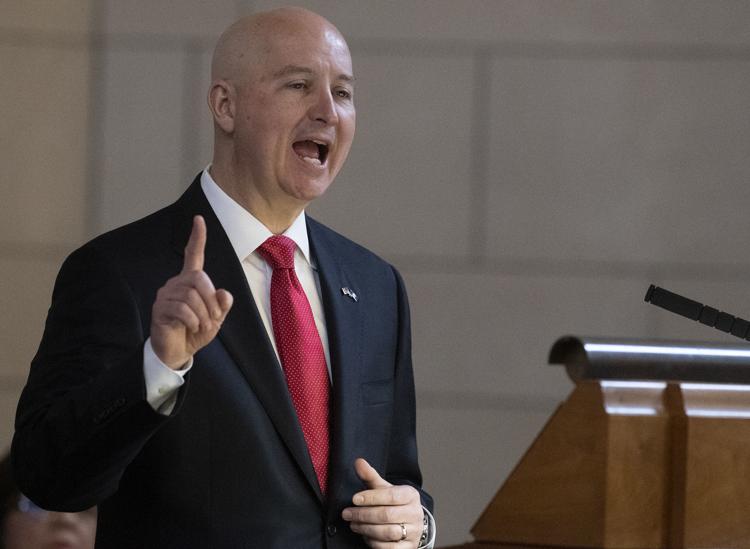 State of the State speech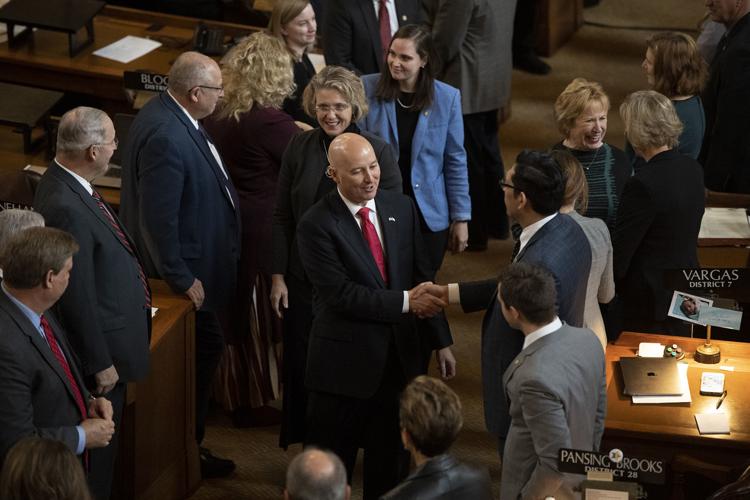 State of the State speech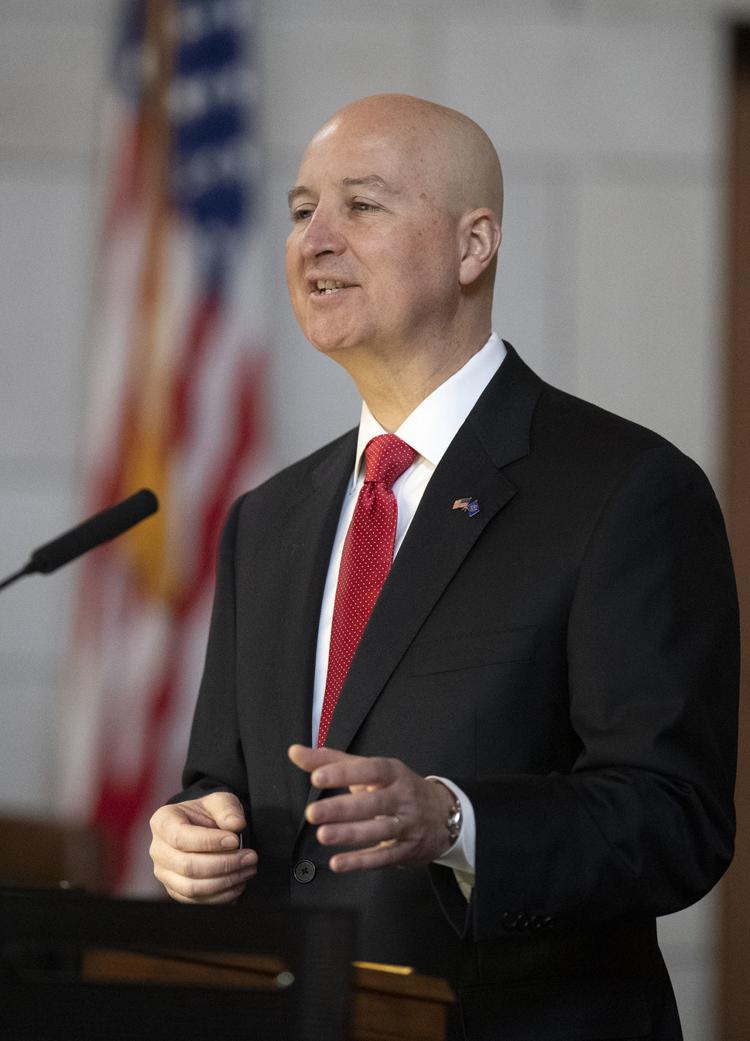 Ricketts proposes aid for flood-damaged Nebraska counties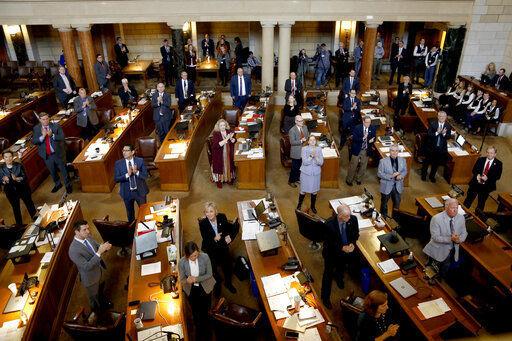 Ricketts proposes aid for flood-damaged Nebraska counties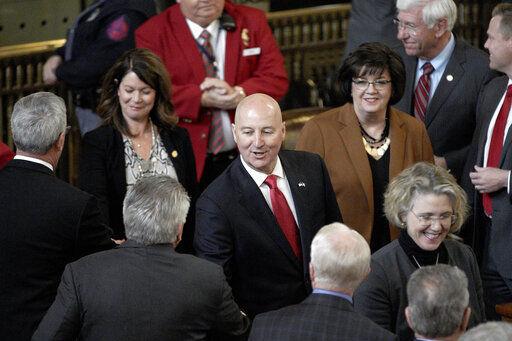 Ricketts proposes aid for flood-damaged Nebraska counties
Be the first to know
Get local news delivered to your inbox!