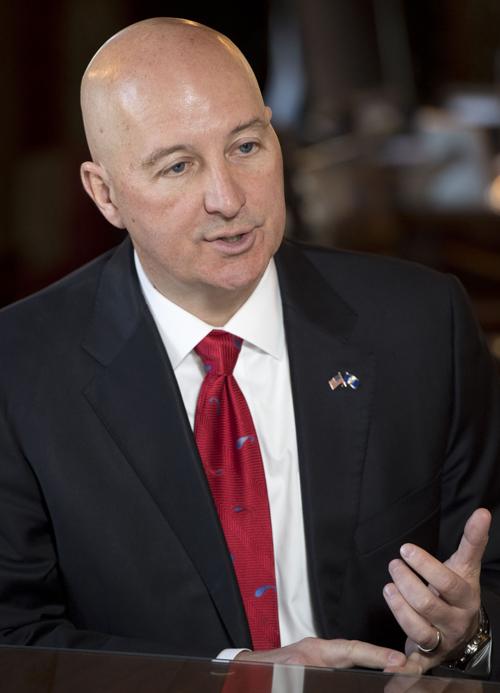 When Gov. Pete Ricketts issued a proclamation Tuesday urging Nebraskans to pray for an end to abortion on Jan. 22, the anniversary of the Roe v. Wade Supreme Court decision that legalized abortion in all 50 states, he stepped over the line, according to some.
First, the Twitterverse spoke.
Many commented that his proclamation violated separation of church and state, the principle that government must maintain an attitude of neutrality toward religion, based on the First Amendment, writings of Thomas Jefferson and others.
Omaha Sen. Megan Hunt tweeted: "There are many personal decisions that are not the role of government to make, from deciding how & when to grow a family, to deciding how & when to pray. Politicians should not use state resources to encourage prayer, nor use state resources to control our reproductive choices."
The Freedom From Religion Foundation was more formal, writing the governor a letter objecting to his proclamation and his declaration that it is "right and fitting that the citizens of the State of Nebraska are urged to pray for an end to abortion."
The Freedom From Religion Foundation's purposes are to promote the constitutional principle of separation of state and church, and to educate the public on matters relating to nontheism.
Co-presidents Annie Laurie Gaylor and Dan Barker wrote to Ricketts: "We would encourage you to get off your knees, and instead get to work to protect established constitutional rights, such as the right to privacy, instead of misusing your office to promote your personal religious views."
They called the proclamation "unconstitutional, unAmerican and simply wrong."
In his proclamation, Ricketts reiterated his belief that Nebraska is a "pro-life state" that respects the dignity of human life, no matter how small.
At other times when Ricketts has declared Nebraska an anti-abortion state, he has been criticized for his own stand in strong support of the death penalty, especially as a Catholic, when the church and its pope declared in 2018 that the death penalty is wrong in all cases.
In his proclamation, Ricketts also encouraged Nebraskans to take direct action to aid mothers, fathers and families in need, especially those expecting a child who cannot provide for themselves.
Abortions have generally been decreasing in the state in the past dozen years, but a 2018 report by the Nebraska Department of Health and Human Services showed that a total of 2,078 abortions were reported that year, an increase of 6.1% when compared to the 2017 total of 1,958.