Gov. Pete Ricketts said Friday that this year's Legislature helped deliver "significant, direct property tax relief" to Nebraska taxpayers and he plans to sit down soon with two key legislative leaders to discuss their ideas for school aid reform.
Ricketts said he'll huddle with Revenue Committee Chairwoman Lou Ann Linehan of Elkhorn and Education Committee Chairman Mike Groene of North Platte to see if they might be able to find some agreement on a path forward.
Linehan and Groene largely shaped this year's Revenue Committee proposal (LB289) that would have raised $372 million in additional state revenue, predominantly in the form of sales taxes, to fund substantial property tax relief delivered through state aid to schools.
Ricketts opposed that plan, branding it as a tax increase, while Linehan and the committee described it as tax reform.
The Legislature, in the end, chose to add another $51 million a year to the state's property tax credit fund, adopting the governor's preferred route for additional tax relief as outlined in his 2019-21 budget recommendations.
That brings total direct property tax relief to $225 million a year, Ricketts said.
"Considering school aid reform is a good idea," Ricketts said during an interview in his office as the Legislature wound down its 2019 legislative session. 
However, he said, history demonstrates that increased state aid to schools does not deliver sustainable property tax relief. 
Ricketts pointed to a chart demonstrating that school district property taxes returned to or surpassed earlier levels just a few years after the state increased aid to schools.
The key is spending discipline, he said. 
"By controlling spending, we can provide more property tax relief," Ricketts said.
State spending will rise at a 3% level during the next two fiscal years, he noted. 
Another control, he said, will be LB103, a bill introduced by Linehan and enacted this year, which will automatically reduce property tax levies as valuations increase, thus requiring taxing entities to vote to raise their levy if they want to increase their revenue.
On other matters, Ricketts said he's not alarmed by the Legislature's failure to enact a new business tax incentives proposal to replace the Nebraska Advantage Act, which is due to expire at the end of 2020.
The new plan (LB720), called Imagine Nebraska, would "make a lot of great changes," the governor said. "Big ideas take time to percolate.
"It's certainly an improvement on what we have right now," he said, and can be enacted next year before the current plan expires. 
The governor pointed to job creation successes during his administration, noting there have been four straight years when Nebraska has counted 1 million non-farm jobs.  
Ricketts defended his administration's decision not to fully implement the Medicaid expansion proposal adopted by Nebraska voters last November until October 2020.
"If we can get it rolled out before October, we will," he said. "It's no later than that October.
"States that rush make mistakes," the governor said, pointing to the example of California, which signed up an estimated 450,000 persons who might not have been eligible for coverage.
"This is a big deal," Ricketts said, with an estimated 94,000 Nebraskans eligible for coverage. Those new recipients are largely adults who work at low-wage jobs and who cannot afford private health care insurance.
Ricketts defended President Donald Trump's threat to impose new tariffs on Mexican goods if Mexico does not do more to halt migrants from crossing the border into the United States.
"We certainly do have a crisis at the southern border," the governor said. 
Ricketts pointed to the newly negotiated trade compact with Mexico and Canada and trade openings for U.S. beef in China and pork in Argentina as examples of how "this administration is opening up trade opportunities" for Nebraska agricultural products.
As for the current trade standoff with China, the governor said, "we've got to have a fair trade relationship with China."
Speaking to the Legislature an hour later, Ricketts saluted the disaster relief efforts by Nebraska workers and volunteers following record flooding in March.
"That's the power of us working together as Nebraskans to get things done," he said.
Ricketts praised senators for enacting a budget that allows the state to "live within our means without raising taxes."
See photos from the final day of the 106th Legislature:
Sine die/End of session, 5.31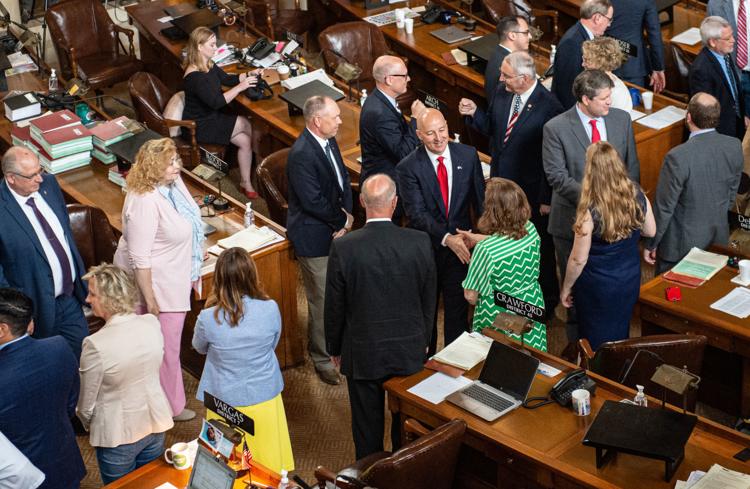 Sine die/End of session, 5.31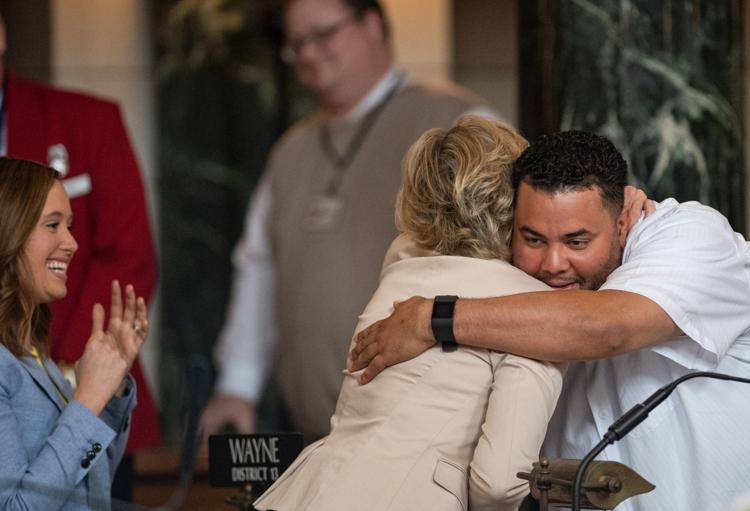 Sine die/End of session, 5.31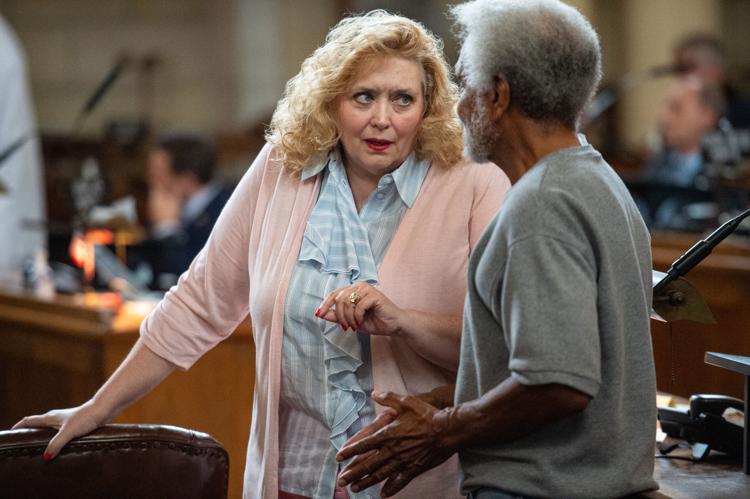 Sine die/End of session, 5.31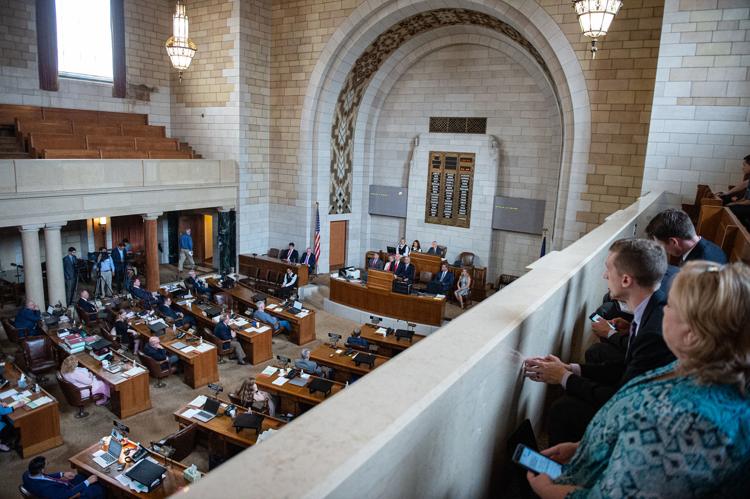 Sine die/End of session, 5.31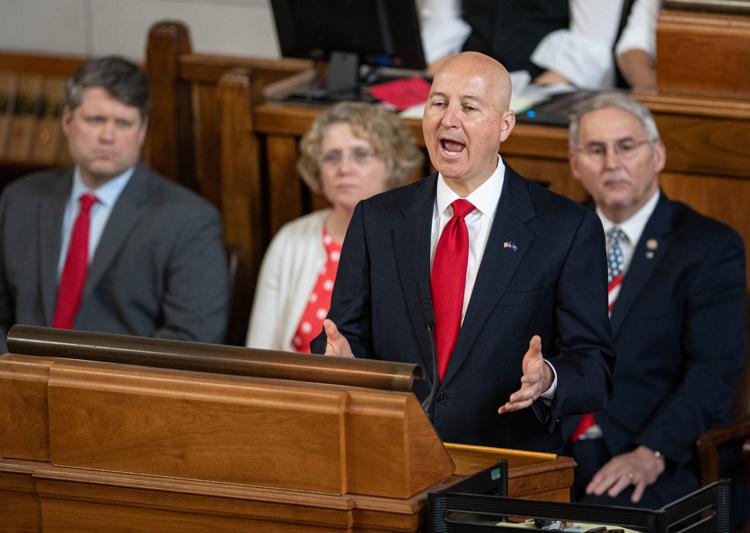 Sine die/End of session, 5.31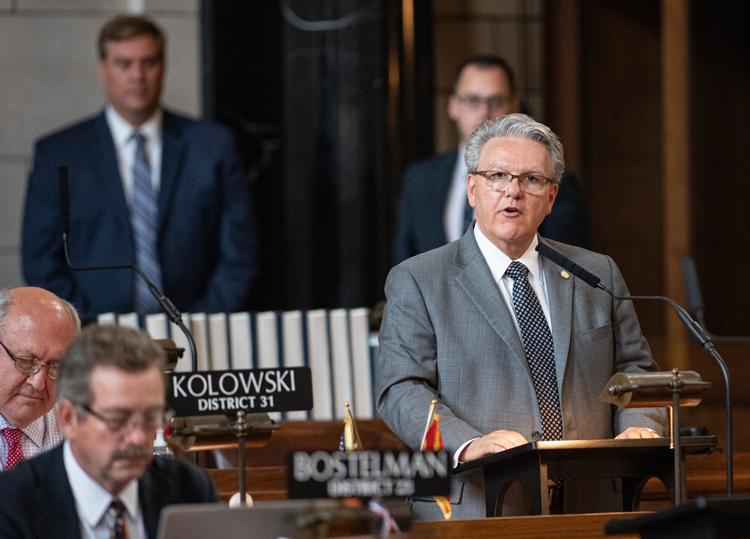 Sine die/End of session, 5.31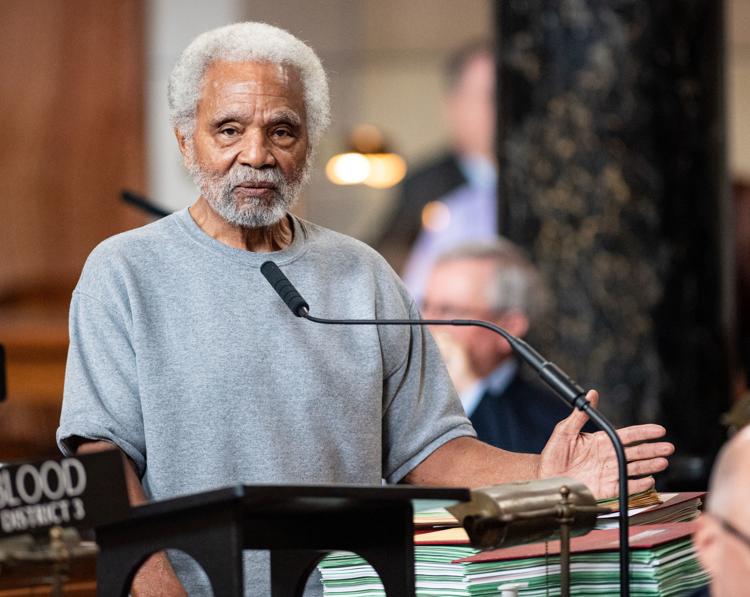 Sine die/End of session, 5.31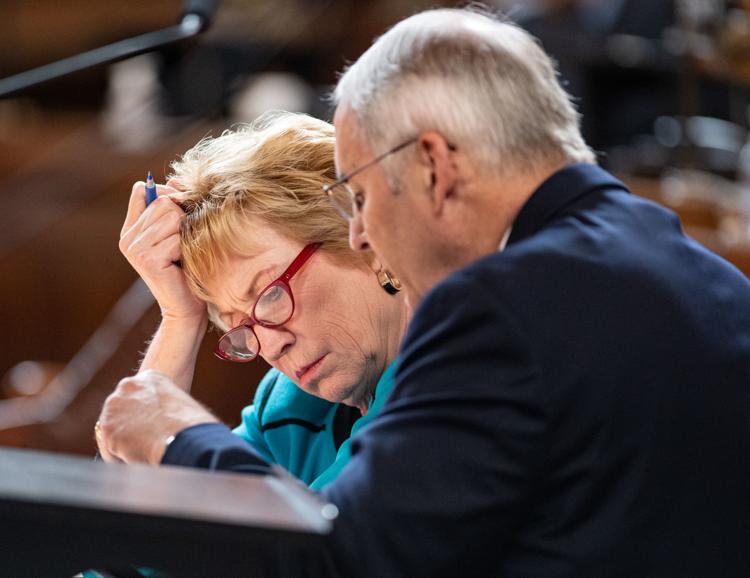 Sine die/End of session, 5.31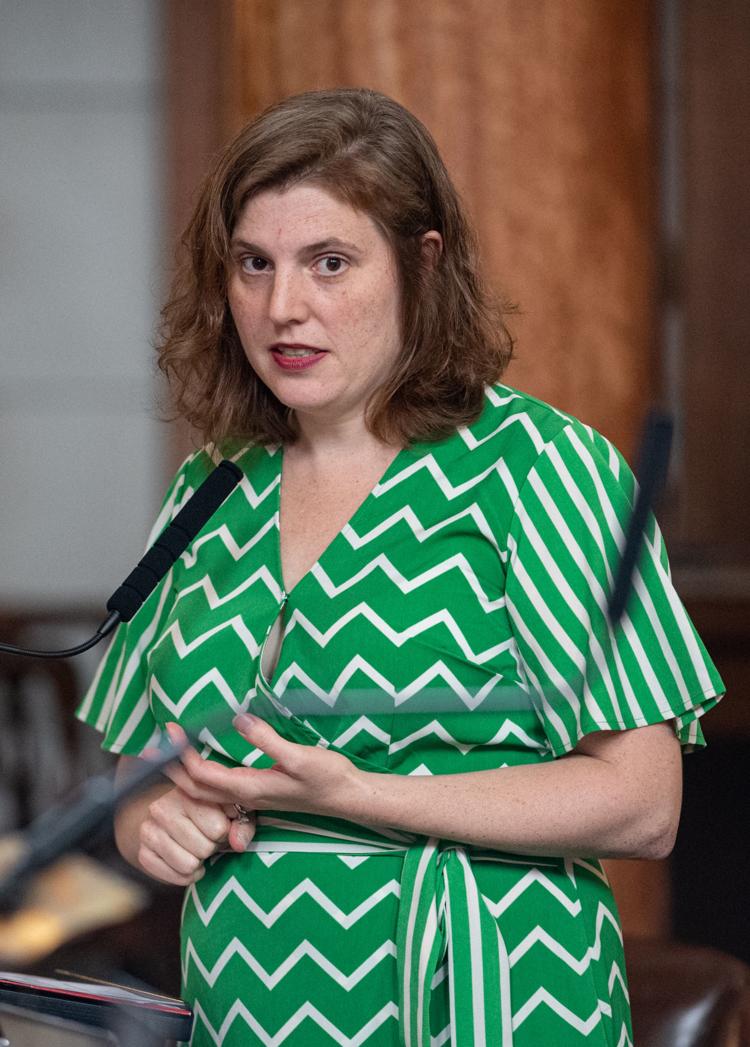 Sine die/End of session, 5.31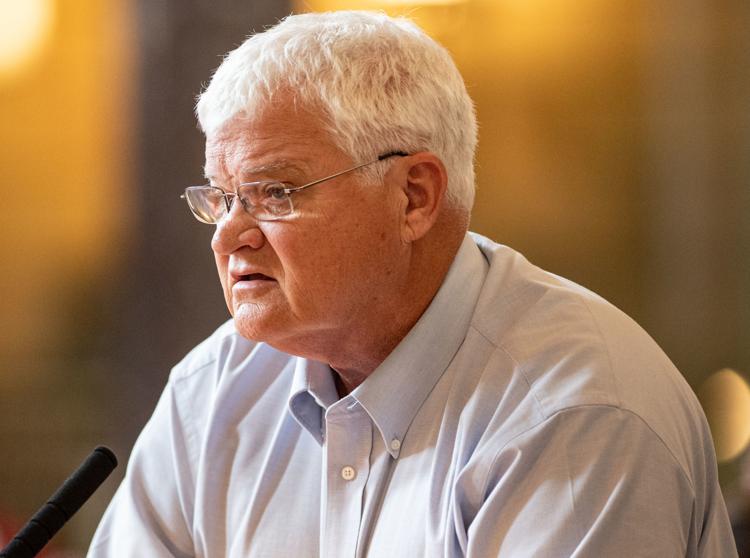 Sine die/End of session, 5.31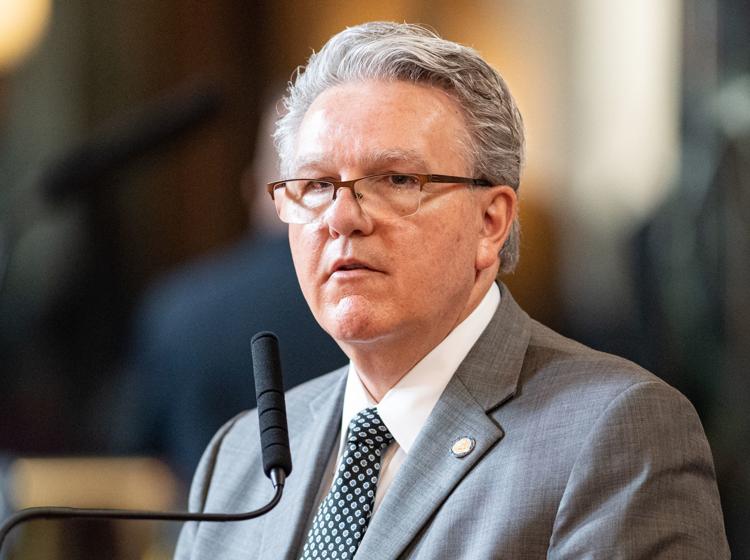 Sine die/End of session, 5.31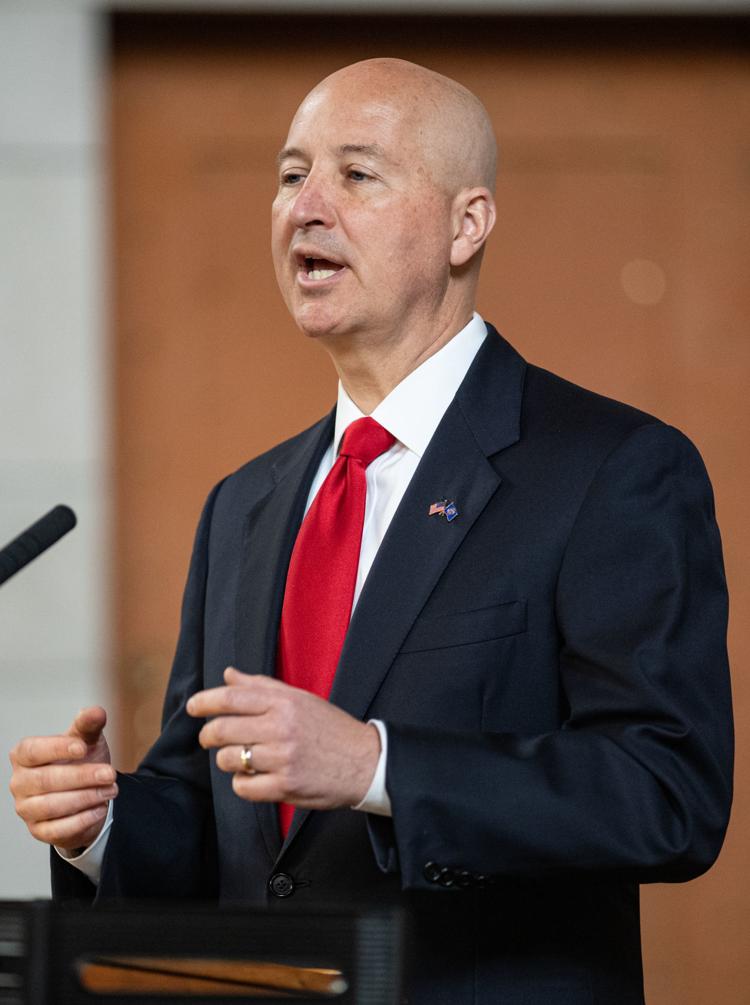 Sine die/End of session, 5.31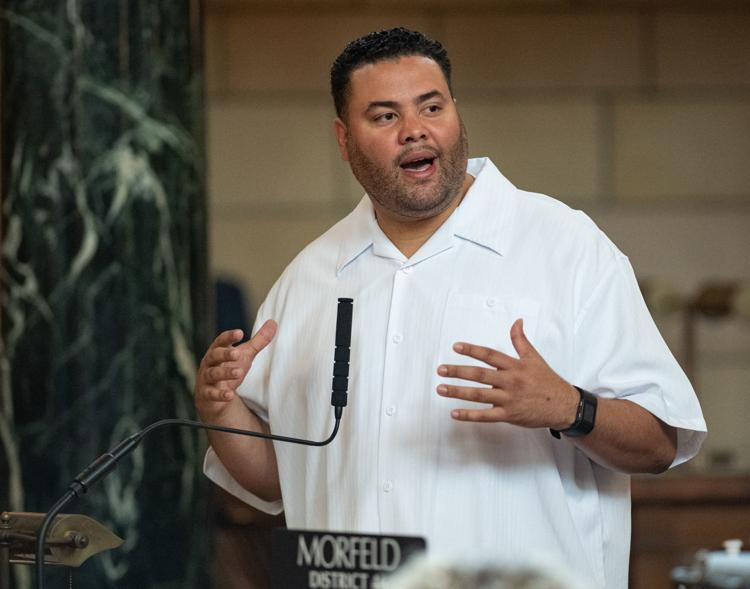 Sine die/End of session, 5.31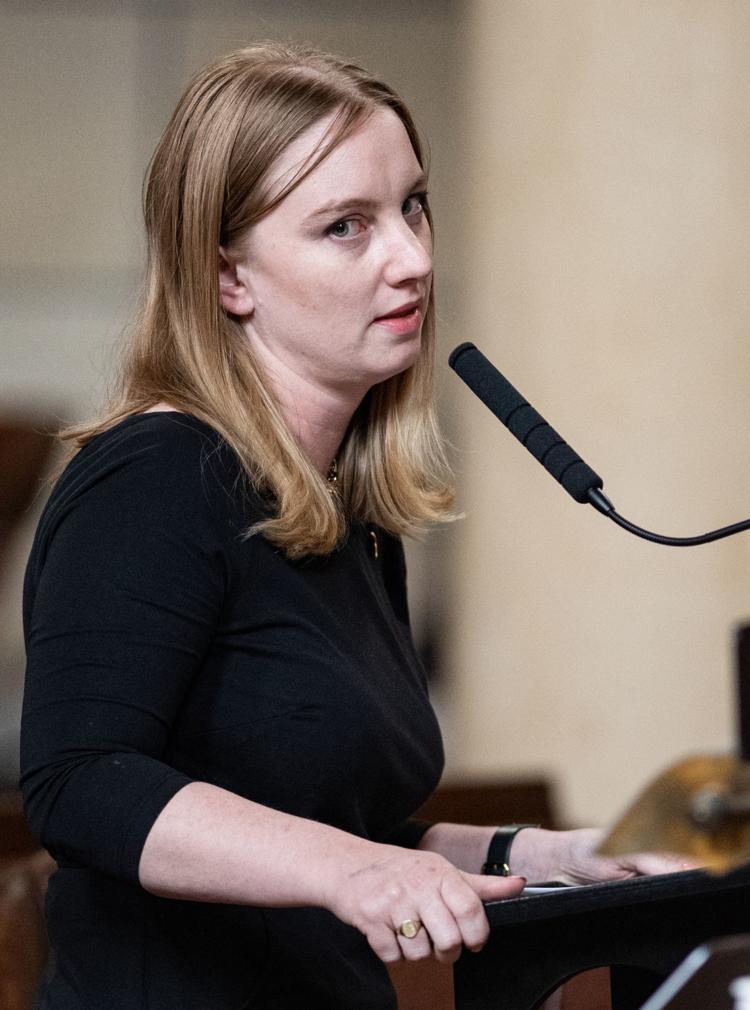 Sine die/End of session, 5.31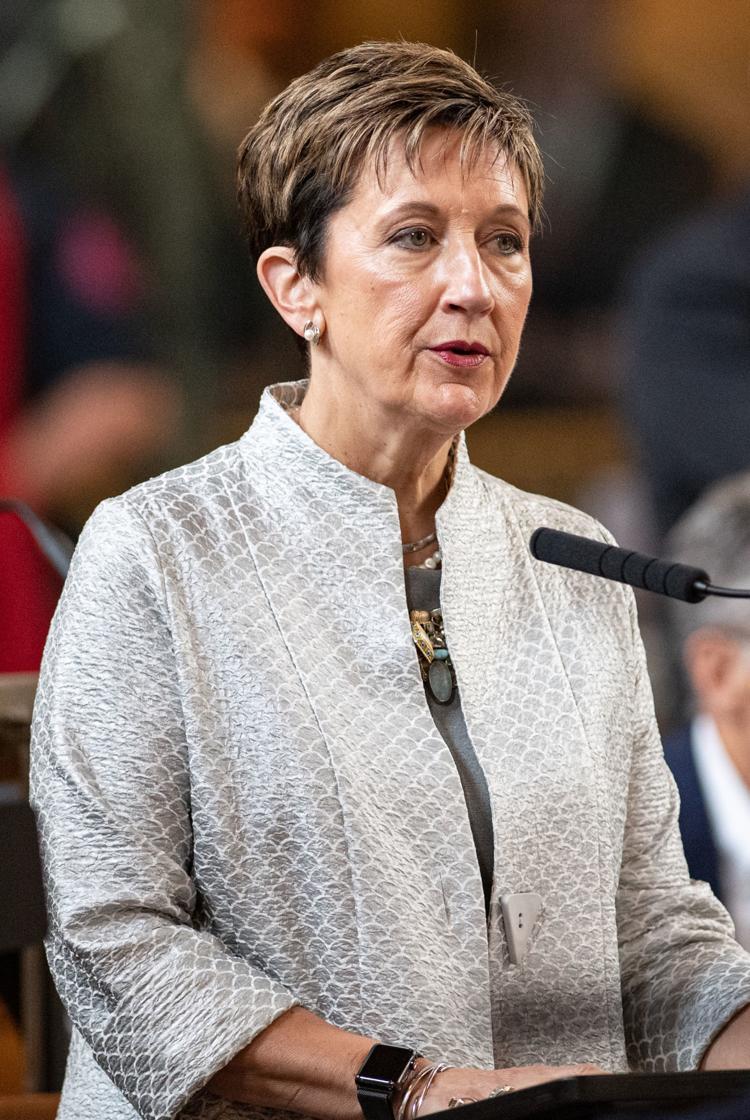 Sine die/End of session, 5.31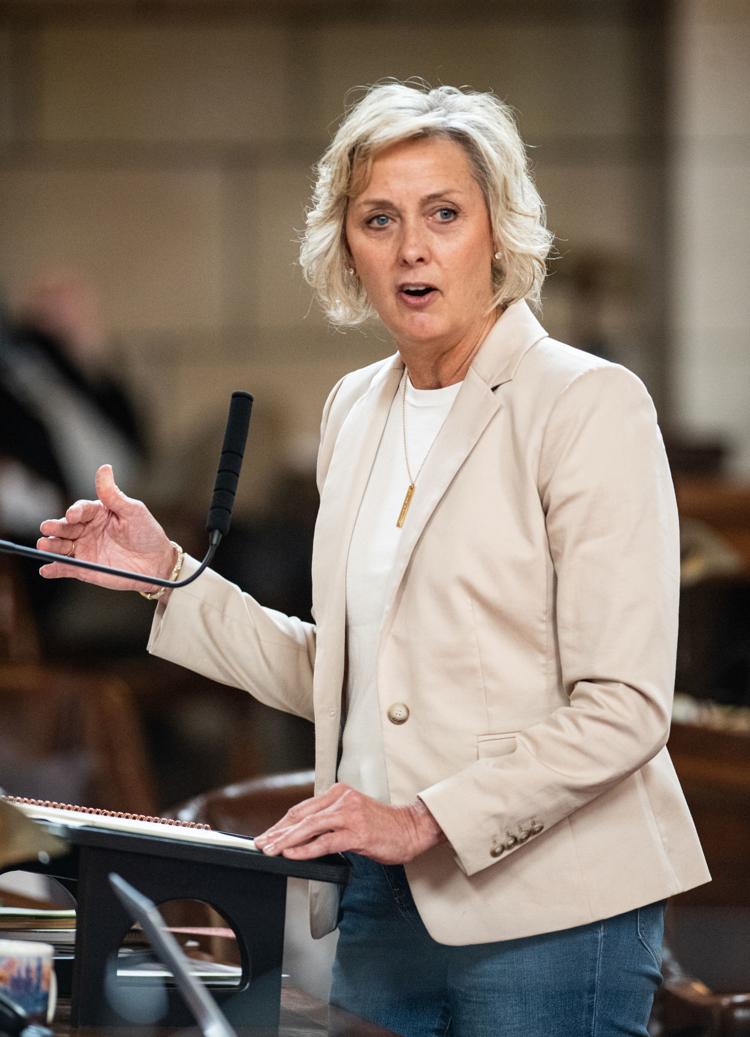 Sine die/End of session, 5.31