Gov. Pete Ricketts centered Wednesday on additional flood relief assistance for Nebraskans along with continued property tax relief as he unveiled his 2020 priorities in his annual State of the State address to the Legislature.
His recommendations include $50 million to help share the costs of $400 million in disaster relief projects submitted to the Federal Emergency Management Agency, along with an additional $9.2 million in aid to the counties most severely impacted by last year's unprecedented flooding.
Ricketts also urged the Legislature to add $3 million to replenish the Governor's Emergency Fund.
Property tax relief remains his top priority, the governor told the Legislature, and he recommended roughly $500 million in additional property tax relief over the next three years.
While insisting on protection of the state's current property tax relief credit fund, Ricketts said he will work closely with Sen. Lou Ann Linehan of Elkhorn, chairwoman of the Revenue Committee, along with committee members to provide additional relief "in a way that will make a difference in the local property tax bills Nebraskans pay."
The committee has developed a new plan that would tie additional property tax relief directly to increased state aid to schools.
"Property tax relief remains the top priority for the people of Nebraska, and it remains my No. 1 priority," Ricketts said.
The State of the State event was relatively low-key, with a brief address that took not much more than 15 minutes to deliver in a legislative chamber darkened by a cloudy day. 
Five female senators escorted the governor into and out of the chamber.
Family members of James Wilke, a Columbus farmer who lost his life when a bridge collapsed as he was driving his tractor to the rescue of a stranded motorist trapped by the flooding, received a sustained standing ovation when Ricketts introduced them as they watched from the balcony.
New University of Nebraska President Ted Carter also was welcomed with standing applause when the governor pointed him out in the balcony. 
"As we work together," Ricketts told state senators, "I have three principles I am following: No tax increases, protect the property tax credit relief fund and encourage spending restraint in local governments just like we are doing at the state (level)."
However, it was the state's record 2019 flooding and the response of Nebraskans to that disaster that emotionally dominated the governor's address.
"Through it all, Nebraskans showed the world what it truly means to be Nebraska strong," he said. 
President Foley, Speaker Scheer, Members of the Legislature, Distinguished Guests, Friends, Fellow Nebraskans – good morning!
"When we were faced with the most widespread and costliest natural disaster in state history, Nebraskans responded with heroic grit, determination, resilience and generosity," Ricketts said.
For 318 days, he noted, from Feb. 4 to Dec. 19, Nebraskans had to deal with either a flood warning, watch or advisory in effect somewhere in the state.
"Nebraskans not only rescued stranded neighbors, but they also sandbagged levees, donated hay and supplies, delivered hot meals and raised money for those who had lost everything," he said.
Since the flood, the Nebraska Department of Transportation has helped rebuild the state by reopening and repairing 3,300 miles of state highways, along with 27 bridges, Ricketts said.
Other legislative priorities on the governor's agenda included workforce development initiatives and support for legislation to provide a 50% state income tax exemption for military retirees.
Ricketts urged support for pending legislation to enact a new business development tax-incentives package to replace the Nebraska Advantage Act, which expires at the end of the year. 
"It is critical that incentives are dealt with this legislative session so Nebraska can remain competitive nationally as we work to recruit and expand job opportunities," the governor said.
In terms of workforce development, Ricketts proposed investment of $16 million in scholarships for students at community colleges, state colleges and the state's university system.
Following his address, Ricketts was scheduled to begin a fly-around tour of the state that would take him to news conferences or town halls in nine communities.
The governor will make stops in Grand Island, North Platte, Scottsbluff, McCook, Broken Bow, Ord, Hastings, Beatrice and Fremont over three days.
Photos from Gov. Pete Ricketts' speech to senators:
Photos: Gov. Pete Ricketts' State of the State speech
State of the State speech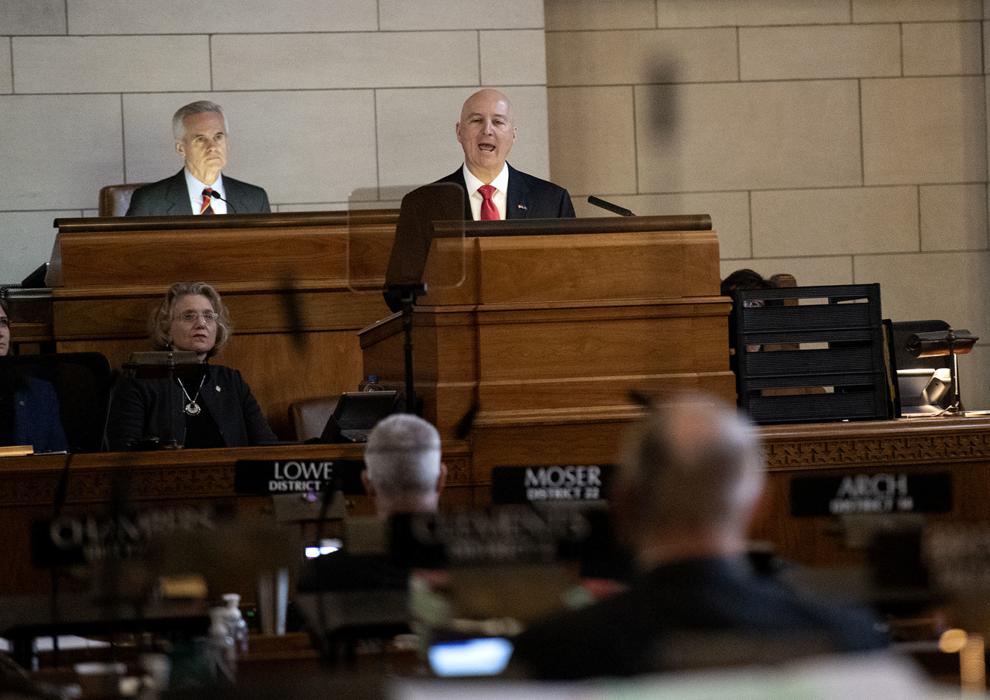 State of the State speech
State of the State speech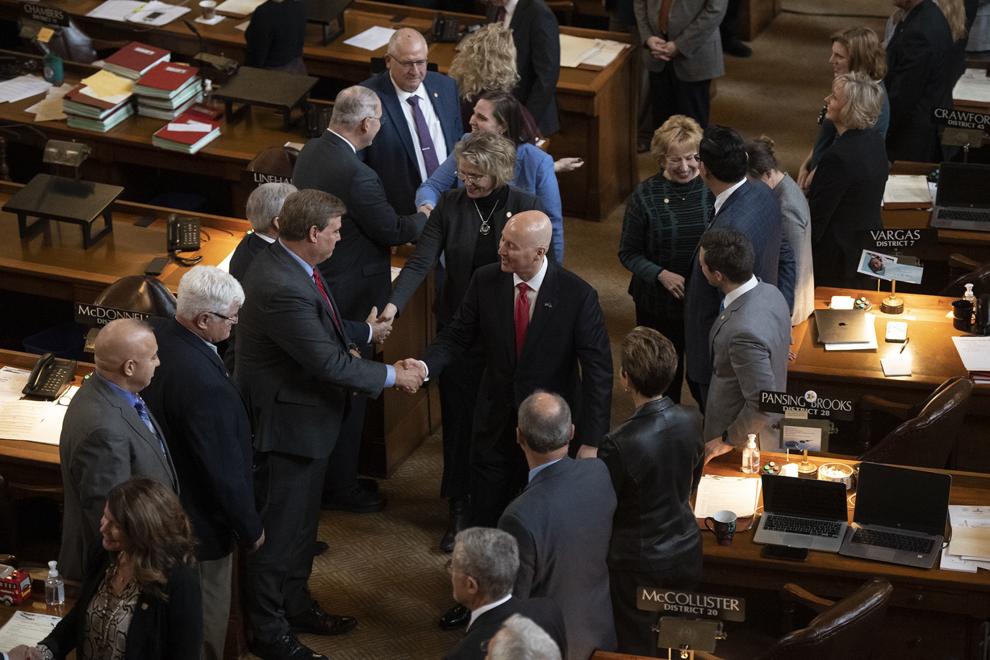 State of the State speech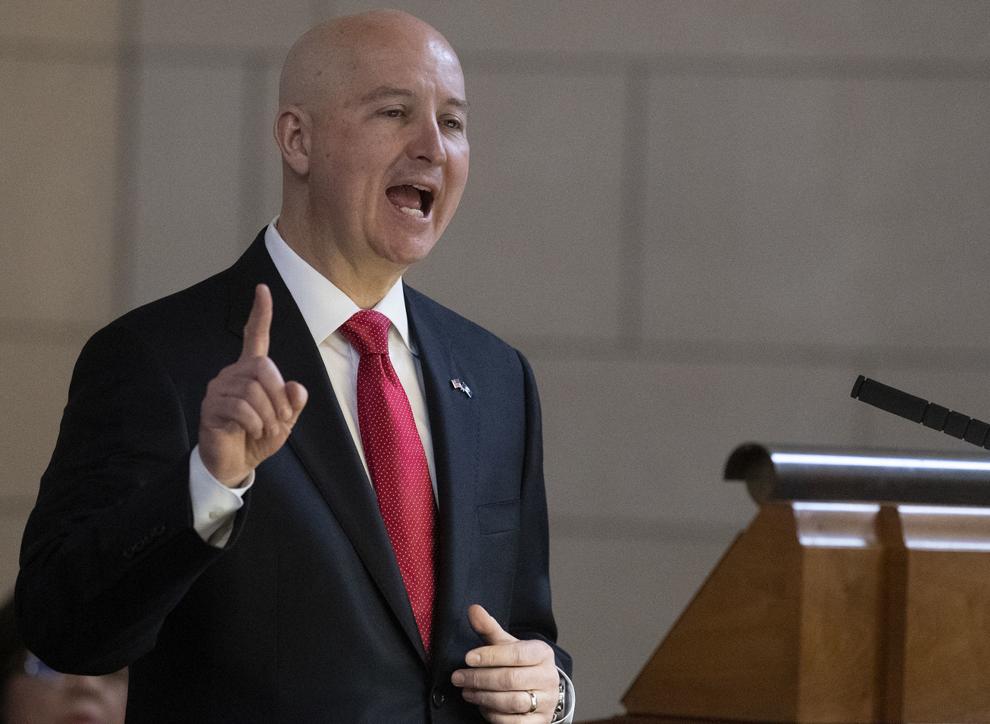 State of the State speech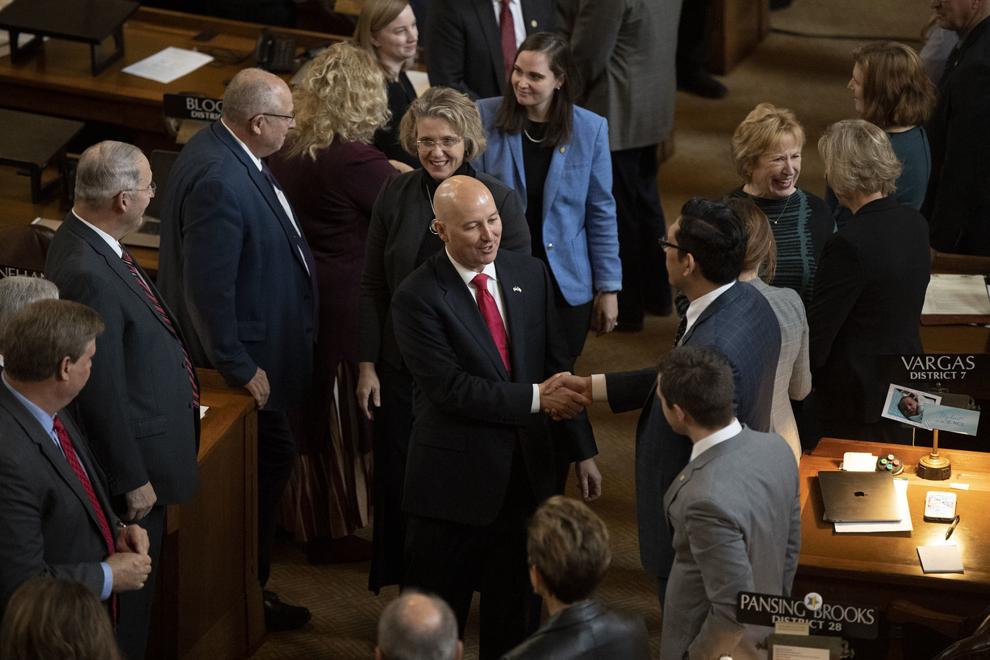 State of the State speech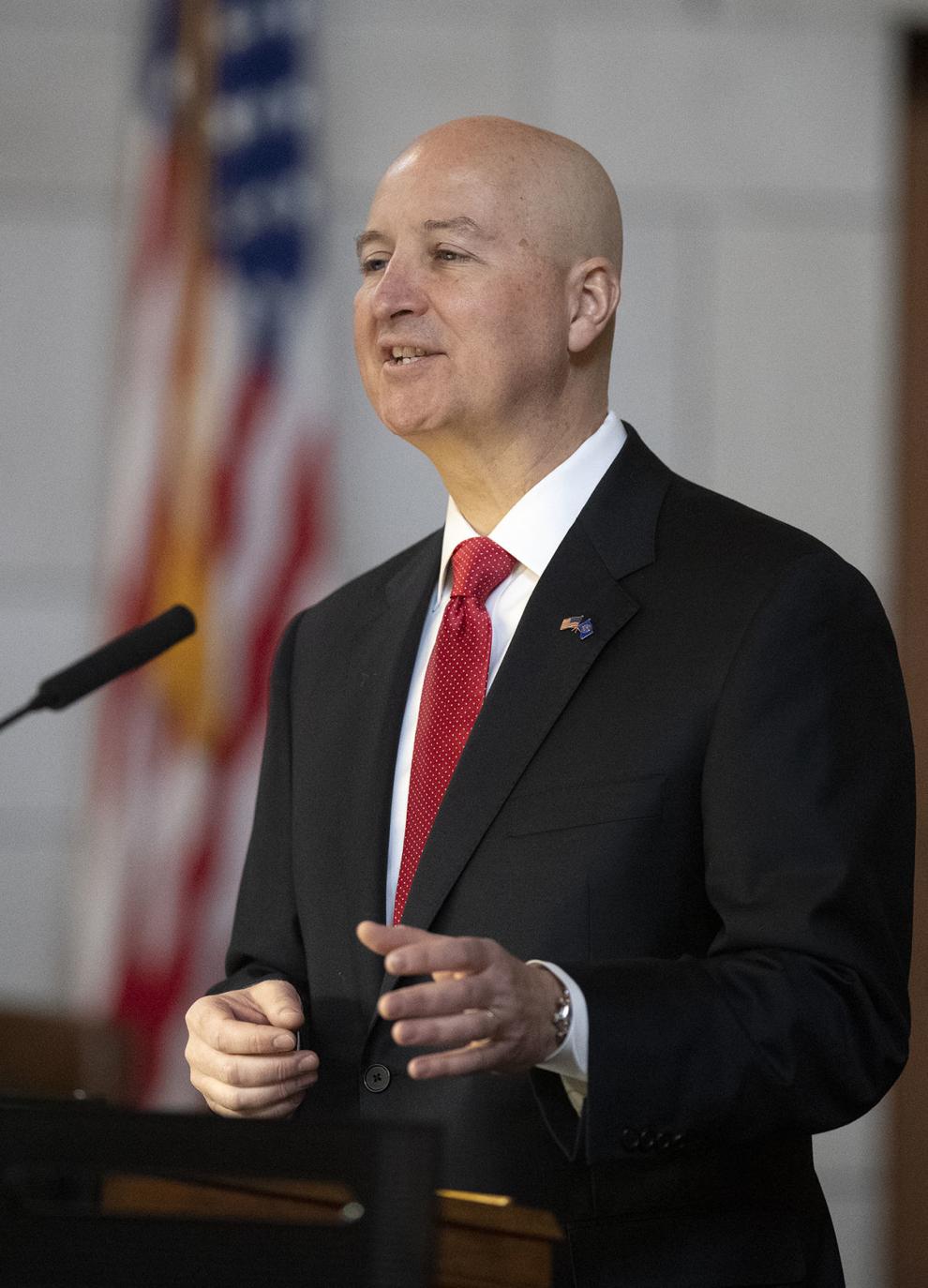 Ricketts proposes aid for flood-damaged Nebraska counties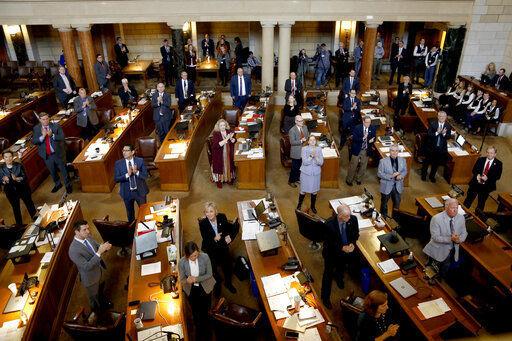 Ricketts proposes aid for flood-damaged Nebraska counties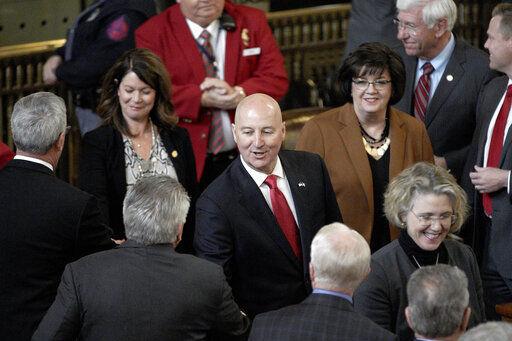 Ricketts proposes aid for flood-damaged Nebraska counties