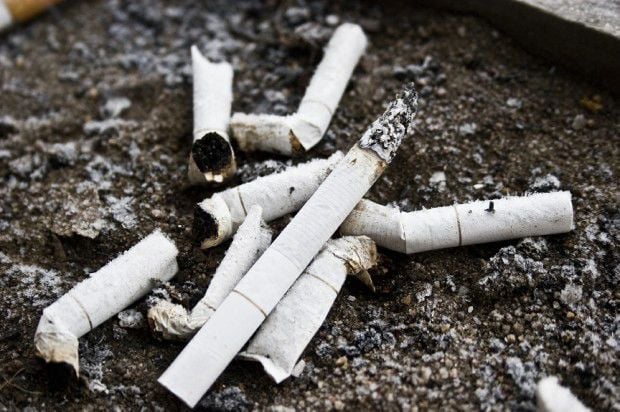 A push to raise Nebraska's cigarette tax by $1.50 per pack went up in smoke Monday in the Legislature.
Unable to agree on a compromise amendment, Revenue Committee members voted 2-6 against advancing the bill for full debate by state lawmakers this year. The bill's sponsor said he doesn't plan to pursue it further.
"The winner's Big Tobacco," Sen. Mike Gloor of Grand Island said following the vote.
The increase would have curbed smoking among young people and generated an estimated $120 million in revenue in its first year, most of which would have gone toward property tax relief, Gloor has said.
Tobacco giant Altria, the parent company of Philip Morris, lobbied hard against the bill, arguing that most other states which have passed recent cigarette tax hikes haven't experienced the revenue increases they expected. 
Still, Gloor said it's unfortunate that fellow senators passed on an opportunity to direct a majority of the increase toward property tax relief.
Nebraska's existing 64-cent cigarette tax is lower than those in 38 states, and Gloor called a future hike here "inevitable."
However, he said, "who knows where those dollars may go."
The year's bill was Gloor's third try at raising the cigarette tax since he was first elected in 2008. The retired hospital administrator will leave the Legislature later this year due to term limits.
This attempt drew the most interest, both inside the Legislature and out, Gloor said. But an amendment to change how the money would be divided up fell one vote short Monday, spelling doom for the overall bill.
That amendment would have increased the commitment to the state's property tax credit fund from $45 million to $71.7 million, lessened the amount going to expand personal property tax exemptions from $45 million to $8.3 million, and added $10 million in grants for school districts to address extreme poverty.
Four senators supported the amendment: Gloor, Kate Sullivan of Cedar Rapids, Al Davis of Hyannis and Burke Harr of Omaha. Four opposed it: Sens. Paul Schumacher of Columbus, Jim Smith of Papillion, Jim Scheer of Norfolk and Lydia Brasch of Bancroft.
Be the first to know
Get local news delivered to your inbox!