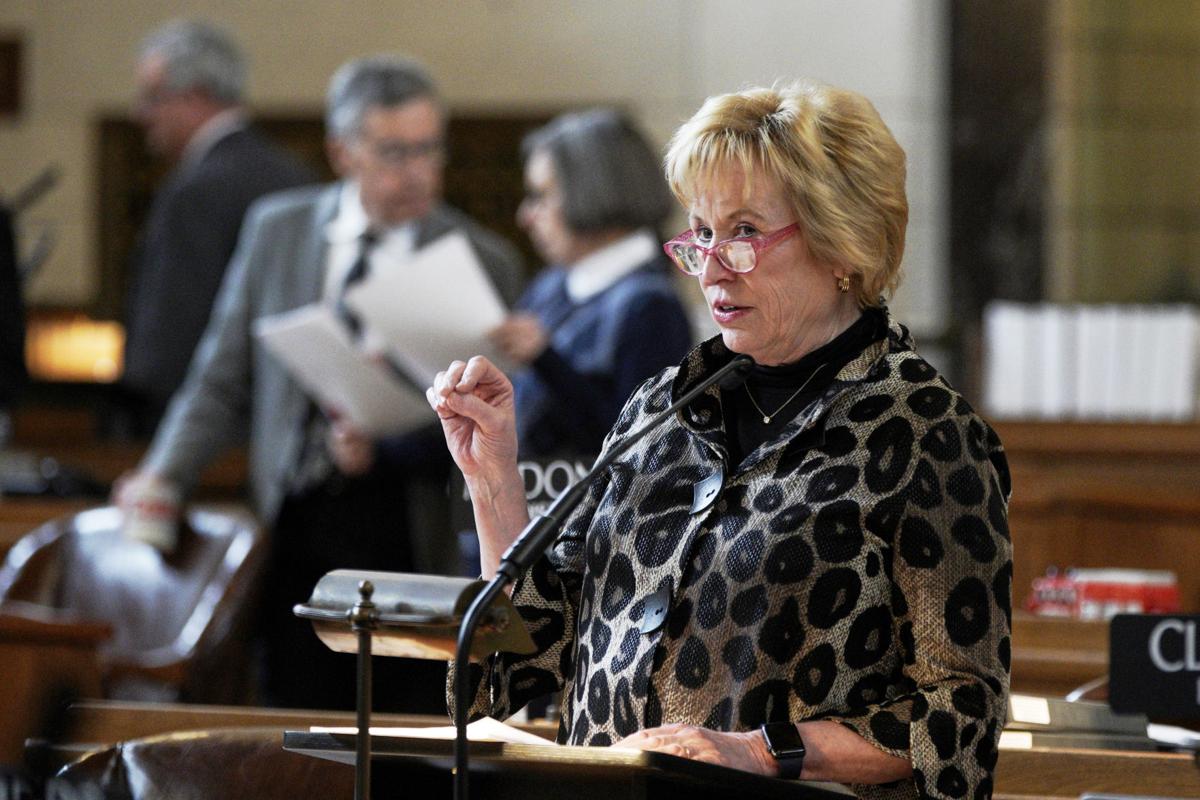 Negotiations are continuing in an effort to find agreement clearing the way for the Revenue Committee's property tax reduction and school funding reform package to move forward in the Legislature, Sen. Lou Ann Linehan of Elkhorn said Monday.
After weekend talks with school representatives who are concerned about the proposal,  as well as some senators, Linehan said she plans to continue to visit with all the players in this year's property tax debate, including Gov. Pete Ricketts or his representatives. 
The bill (LB974) sits at the first stage of floor consideration and it might stay there for a while.
The bill's sponsor said she has the votes required to continue debate on the bill, "but we need a break" that will allow time to attempt to fashion an agreement with school officials concerned about the impact of major reform package.
Linehan, chairwoman of the Revenue Committee, said she is not sure she will be ready to try to move it along this week. The Legislature adjourns Thursday for a four-day weekend. 
"Whenever they're ready," Speaker Jim Scheer of Norfolk said.
Scheer said he would like to proceed with the bill and the new business development tax incentives proposal (LB720) as quickly as possible.
"They will continue to receive priority consideration," he said.
"My preference would be that we could move the tax bill by now, but that is not the reality."
The business package sits at second-stage floor consideration, where it was blocked last session by rural senators who decided to tie its fate to property tax reduction.
The proposed Imagine Nebraska Act is designed to replace the current business tax incentives package that expires at the end of the year. 
The committee's property tax bill, which represents months of negotiation and renegotiation, has received its first three hours of debate on the floor and now faces its first legislative hurdle.
Linehan must be able to convince Scheer that she can produce at least 33 votes, the number that would be required to end a filibuster, in order to complete the bill's next three hours of first-stage debate and be positioned for a motion to move the bill to second-round floor consideration. 
Last week, Linehan said she believed she has corralled "33 or 32 1/2 votes."
Nebraska school organizations and school districts in metropolitan Omaha and Lincoln generally oppose the bill, which would lower property tax valuations while increasing state aid to schools.  
One of the concerns expressed by big-city schools that are growing are provisions that tighten limits on school budget growth.