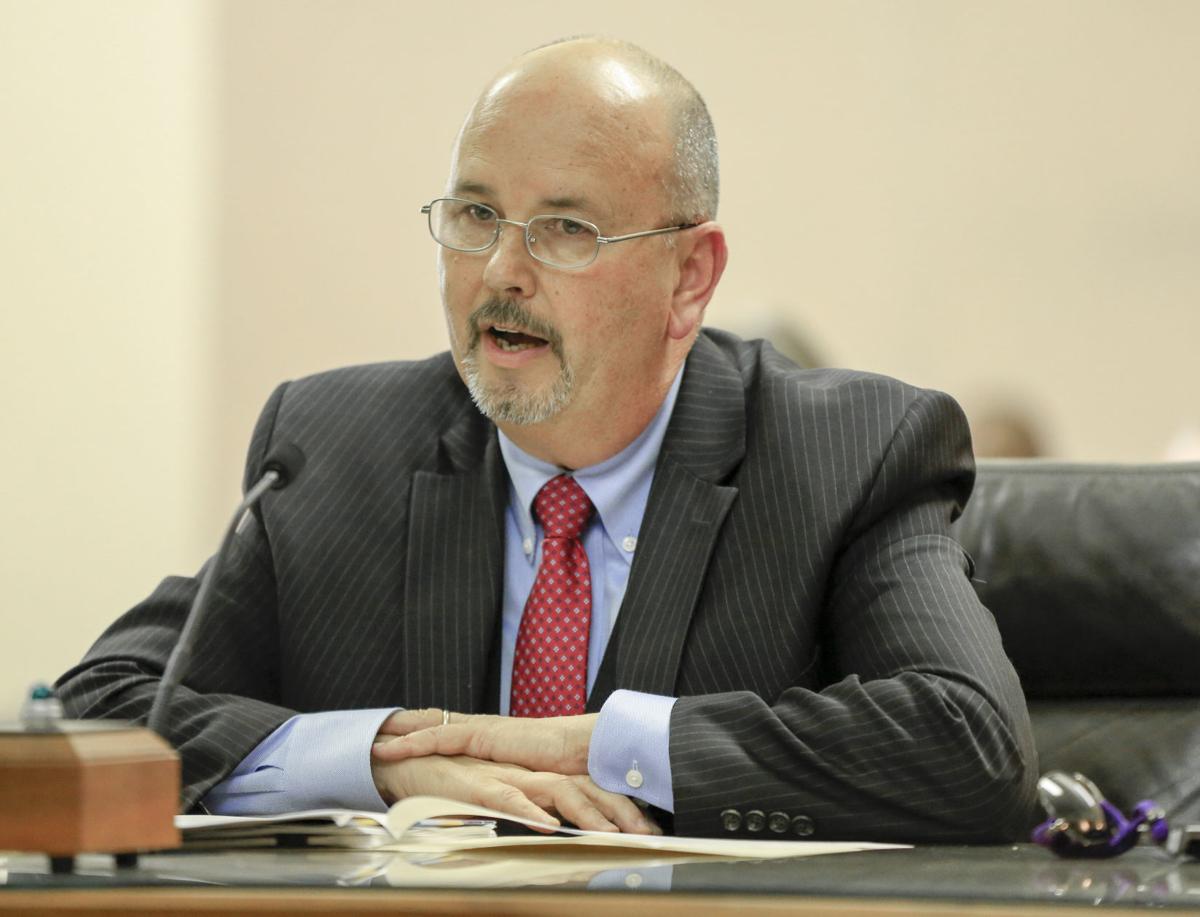 The director of the Nebraska Department of Correctional Services said Monday he has seen progress in the number of inmates completing violence-reduction programs, funding for re-entry programs, reducing assaults and expanding prison capacity.
Director Scott Frakes also said staff turnover has dropped agencywide and among protective security staff, which includes corrections officers.
His observations were part of the department's 2018 progress report on its strategic plan.
At a Monday news conference on another topic, Gov. Pete Ricketts said he believes signs show "we are making progress" in addressing prison reform.
But Ricketts noted that the "more remote" location of the Tecumseh State Correctional Institution is "definitely a challenge" in dealing with ongoing staffing issues.
Frakes said agency turnover was just less than 24 percent in 2018. Protective services turnover is at 31 percent, down from 34 percent. 
Still, he said, 24 percent is twice as high as it should be. "We need to celebrate our progress and double down on our efforts in 2019," he said. 
Frakes said initiatives he has taken in recent years have helped the progress, including pay increases across the agency, with additional increases for certain jobs, plus referral, commuting and professional development bonuses. 
Turnover of protective services workers at the state penitentiary dropped to 30 percent. 
Doug Koebernick, Nebraska inspector general of corrections, provided some perspective, saying that at some prisons, the turnover rate is as high as 48 percent, with many having turnover above 40 percent. 
At Community Corrections Center-Lincoln, turnover is down to 10 percent, but at the Community Corrections Center-Omaha, it's 44 percent. It's 48 percent at the Omaha Correctional Center and 47 percent at the Diagnostic and Evaluation Center in Lincoln. 
You have free articles remaining.
And there are positions at a number of prisons that just aren't filled, he said. 
It's an improvement, he said, but last year was at all-time highs, so there had to be some improvements, Koebernick said. In his annual reports, he has talked about the "new normal," in which people get accustomed to things getting so bad that when there's a little improvement they get excited. 
"But we really shouldn't be (excited) until it gets back to what it was five, six, eight years ago," he said. 
Frakes said staff assaults also decreased most quarters in fiscal year 2017-18, with no assaults resulting in serious injuries January through June 2018. 
A serious injury is defined as an injury that requires urgent and immediate medical treatment and restricts the inmate's usual activity.
Koebernick disagreed with the department's assessment of the January through June lack of assaults. In April, he said, a staff member told him he was treated and released at a hospital for a head injury resulting from an inmate assault, but because of his injuries, it took four days to recover before he could go back to work. 
In July, which was not covered in the report, a staff member received serious-but-not-life-threatening injuries in an assault at the Tecumseh prison. In August, an inmate struck a staff member in the face multiple times at the penitentiary in Lincoln. 
Frakes said he is grateful for the more than 2,300 Corrections workers committed to public safety.
"They work 24/7, weekends and holidays," he said in a news release. "They and their families make ongoing sacrifices to keep Nebraskans safe. Their work is dangerous, stressful and demanding." 
Other highlights of progress report include: 
* Increases in the number of inmates who complete violence-reduction and anger-management programs. 
* Boosts in the number of inmate screenings conducted in the first 30 days after arrival, from 30 percent to 52 percent. And those that take more than 90 days to be screened have dropped from 59 percent to 20 percent. 
* Reinvestment to expand prison capacity included using $5.8 million to construct a new 100-bed unit at the penitentiary when bids for a 160-bed expansion project at Community Corrections-Lincoln came in lower than anticipated.