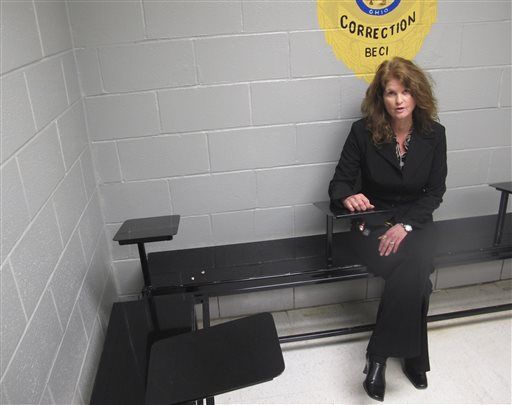 New rules for use of solitary confinement in Nebraska prisons go into effect July 1. 
The new regulations are a much anticipated change by lawmakers. But some prison employees are said to be worried about how the changes might play out, while observers wonder if the changes go far enough. 
Nebraska was one of five states chosen in 2015 by the Vera Institute of Justice for a two-year initiative aimed at reducing the use of solitary confinement. 
About the same time, the Legislature passed a law (LB598), introduced by Sen. Paul Schumacher, that required the Corrections Department to use the least restrictive means, while maintaining safety and order in the prisons, when separating inmates from the general prison population. 
The law grew out of hearings in 2014 by a legislative investigative committee that showed a lack of formal rules on solitary confinement allowed Nikko Jenkins to be isolated much of his time in prison, and contributed to him killing four people in Omaha following his release straight from solitary confinement to the community.
While the purpose of segregation is to isolate inmates deemed threats to the safety and security of facilities, over the past three decades, departments of corrections across the country have increasingly used it to punish disruptive but nonviolent behavior, protect vulnerable inmates, or temporarily house inmates awaiting the completion of a facility transfer, according to the Vera Institute.
Individuals are held in segregation for days, years, and in some instances, decades.
A growing body of evidence suggests segregation of inmates is actually counterproductive to prison and public safety.
Scott Frakes, prisons director in Nebraska, estimates about 350 inmates are in restrictive housing at any given time in the state's prisons. 
Inspector General for Corrections Doug Koebernick said the new regulations provide more checks for accountability.
"We're all going to be more aware of how this is going moving forward," Koebernick said. "And we'll know so much more in six months on how it's being carried out because there will be so much oversight between the Ombudsman's office, myself and the Legislature."
The regulations call for regular reviews of inmates in restrictive housing.
When an inmate has been under restriction 180 days, the inspector general will officially be notified. But he can also check at any point in time on who is under restriction and for how long.  
Rather than relying primarily on restrictive housing for disciplinary sanctions, the policy calls for behavior to be managed through programming, initiatives, incentives and housing focused on individual and specified group needs. 
Alternatives also could include short-term cell confinements, loss of privileges, work and restitution assignments and specified programming. 
The department says it does not use solitary confinement, which it defined as being locked in an individual cell with solid, soundproof doors that deprives the inmate of all visual and auditory contact with other people.
Koebernick has questioned whether the department has the resources needed, such as enough space and staff, to implement the changes. 
"They don't have either one," he said. 
Frakes said that as the department continues to reduce the number of people held in restrictive housing, it will free up staff needed for out-of-cell activities. 
"Program space is a challenge in our restrictive housing units," he said, "but we will find solutions." 
Frakes said corrections officers and other security staff have been helping to shape the changes.  
Health care and behavioral health employees have expressed concerns about staffing, based on current vacancies, he said.
"We are actively working to fill all of our vacant positions," Frakes said. "We are pursuing contract health care services to address staffing shortages."
Ombudsman Marshall Lux told the Department of Correctional Services Special Investigative Committee recently the new policy has some positive changes, such as requirements for risk assessment, individualized planning and targeted programming, and planning and reports before an inmate is released. 
And it allows for housing for inmates with special needs.
But it doesn't lay out specific enough rules on who goes to restrictive housing and why, he said. That will allow the department to continue to handle some cases arbitrarily. 
"Once they get that label that they're a risk, it's very hard for the inmate to get that erased," Lux said. "That has not changed." 
According to the regulations, placement in restrictive housing must be based on: violent behavior, such as an assault or attempted assault; escape or attempted escape; actions that threaten to destabilize prison order or security; instigation of prison disturbances; membership in a prison gang and a finding that an inmate has been directed by the gang or has directed gang members to act dangerously or in a threatening way; likelihood that presence in the general population would create risk or harm to staff, themselves or other inmates. 
The other major gap in the regulations is due process, he said. Nothing says there has to be notice or hearings or evidence presented that is normally a part of administrative hearings.
The American Bar Association has a list of specific guidelines on restrictive housing that has a detailed provision on due process. Senators should consider next year whether those Bar Association standards should be adopted to resolve the gaps, Lux said. 
The governor and attorney general have signed off on the new regulations, Frakes said. 
"The reform of restrictive housing began more than a year ago, and will continue to evolve," Frakes said. "I have no question about my staff's ability to make these changes work. They are capable, dedicated and resourceful."