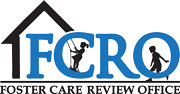 The office that checks up on kids in foster care reported Thursday that the number of minority kids in out-of-home care is out of proportion.
On March 31, African-American children, as well as Native, biracial and Latino children, were overrepresented in the population of kids in foster care and other types of out-of-home care, according to the Nebraska Foster Care Review Office. 
The office is an independent state agency responsible for oversight of the well-being of children in out-of-home care.
A special study in the agency's quarterly report also showed the lopsided percentages increase for black children when considering kids who have been in out-of-home placements two years or more. 
Nearly 15 percent of wards of the state are African-American, while they represent about 6 percent of the Nebraska population of those children. About 6 percent of wards are Native, even though about 2 percent in the general population are Native children. About 12.6 of wards are biracial, compared to 4.5 percent in the general population. And 20 percent are Latino, compared to 17 percent in the general population.
For those who have been in out-of-home placement two years or more, the percentage of African-American wards increases to 24 percent and biracial increases to 15 percent. 
You have free articles remaining.
For youth in the juvenile justice system, there is even more overrepresentation of black youth, including kids in the youth residential treatment centers. Young black women are 25 percent of residents placed at Geneva, and young black men are 28 percent of those at Kearney.
The study also showed minority children are more likely to be separated from their siblings during their time in care, especially African-American and Native siblings.
Testifying on a bill in the Nebraska Legislature in 2017 that ensured sibling placement would be considered in foster care placements, foster adoptive parent Bridget Christensen testified that children in the system have already experienced trauma. They had to be taken out of their homes for their own safety, and should not have to also endure the trauma associated with the loss of their sibling relationships, she said.
The report said siblings provide a source of stability in an otherwise unstable time and help improve resiliency. 
The report showed of 1,510 children who had siblings removed at the same time, 35 percent were placed separately from all or some of those brothers and sisters. 
The report did not have answers as to why the disproportional placements are happening. 
It said state providers need to evaluate where and how the disparity in numbers of minority children is occurring, and come up with solutions. Problems with worker changes in the Department of Health and Human Services and its contractors negatively impacts children and the progression of their cases, the report said. 
The question continues to be, is the state ensuring that children and youth who need protection and assistance receive the most effective services in the least obtrusive way possible, the study said. And are they getting those in a timely manner so they can grow up in families that can guide them to be successful adults?