A bill that would have mandated businesses to allow paid sick days and paid days off for victims of domestic violence couldn't get the votes it needed to advance in the Nebraska Legislature on Tuesday. 
The bill (LB305), introduced by Sen. Sue Crawford of Bellevue, would allow sick leave for an employee's own or family member's mental or physical illness, injury or health condition. Safe leave would provide victims of domestic abuse, sexual assault or stalking the support and job stability they need to escape and begin to recover from violence.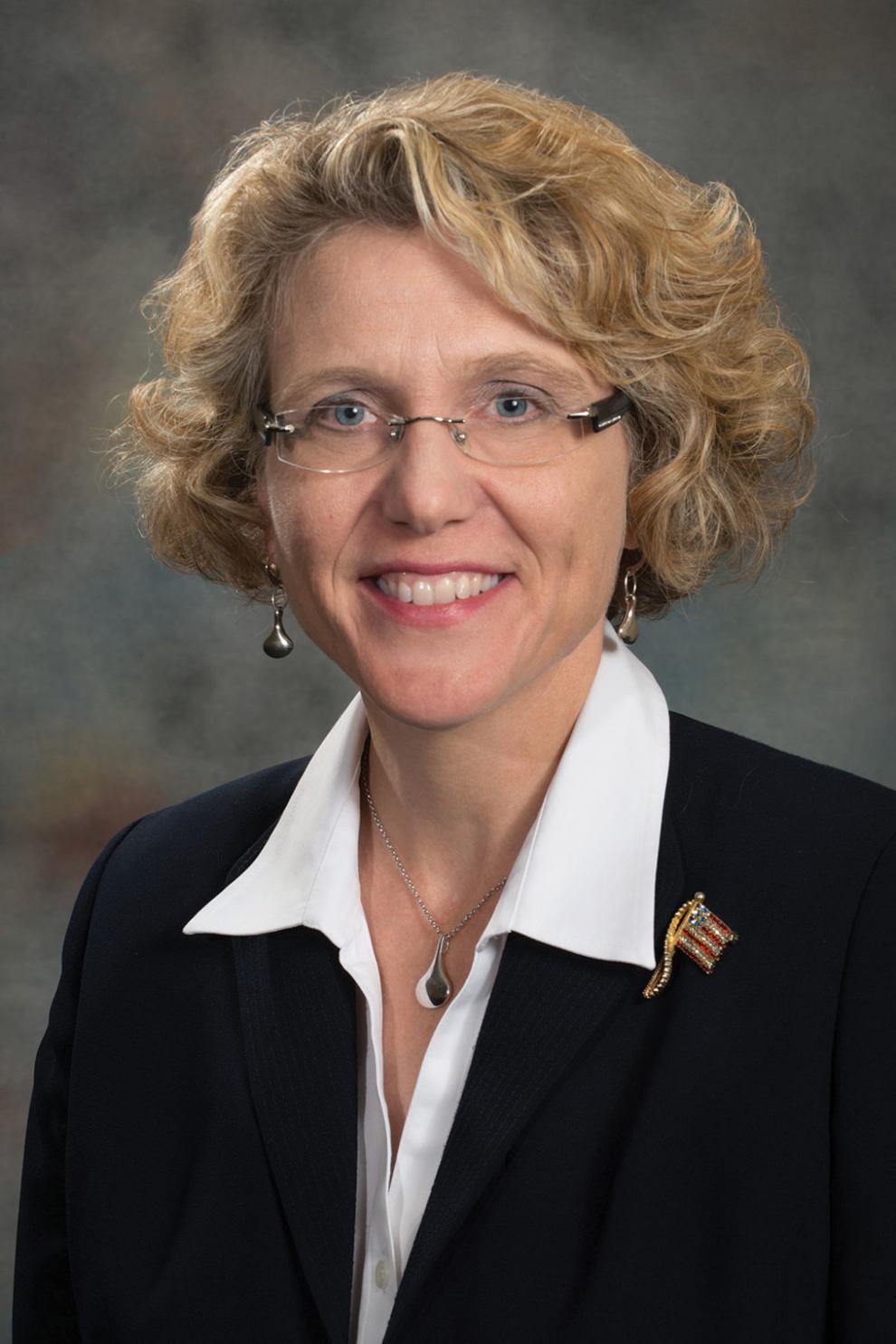 On the safe leave issue, she said, it is essential that victims are able to find shelter, file restraining orders, attend court dates or receive counseling to prevent further abuse, while holding down a job. 
Studies in 2018 and 2019 show that offering sick leave saves employers money, she said, by reducing turnover, increasing productivity and workforce stability, preventing the spread of illness and lowering health care costs. 
Crawford said almost half of the state workforce does not have access to a single paid sick day, and 70% of low-wage earners do not have any paid sick days, according to 2017 Bureau of Labor statistics. 
The bill came out of the Business and Labor Committee on a 4-0 vote, with Sens. Steve Halloran, Ben Hansen and Julie Slama present not voting. 
Employees would accrue a minimum of one hour of paid sick and safe time for every 30 hours worked and could not accrue more than 40 hours in a calendar year unless the employer allows.
Opponents, who filibustered the bill, said such a mandate would put a strain on small-business employers and lower pay to employees in order to pay for the benefits. 
Sen. John Arch of La Vista said the bill would artificially interfere with market forces the state is experiencing: Low unemployment and strong demand for employees that naturally creates rising wages and a competitive environment to recruit and retain employees.
"I think the best way to see increasing wages and benefits is to keep supporting a strong economy with our policies which I think, by and large, that is what we are doing," Arch said. 
Sen. Mike Moser of Columbus said a benefit such as this should be negotiated between an employer and employee. 
The bill creates a burden to keep track of the bookwork, he said. 
"I think this is intrusion into the workplace," Moser said. "I couldn't feel more strongly that this is the wrong way to go."
Supporters tried to force a vote on the bill before the three-hour limit, but a motion to cease debate went down on a 25-18 vote. 
Crawford conceded that she did not have 33 votes to bring the bill back for debate this session and overcome a filibuster. 
"It's an important issue and I know that this year will not be the end of this debate," she said. "We'll come back to this debate year after year until, I think, we actually build a momentum to make the change that's needed in our state."