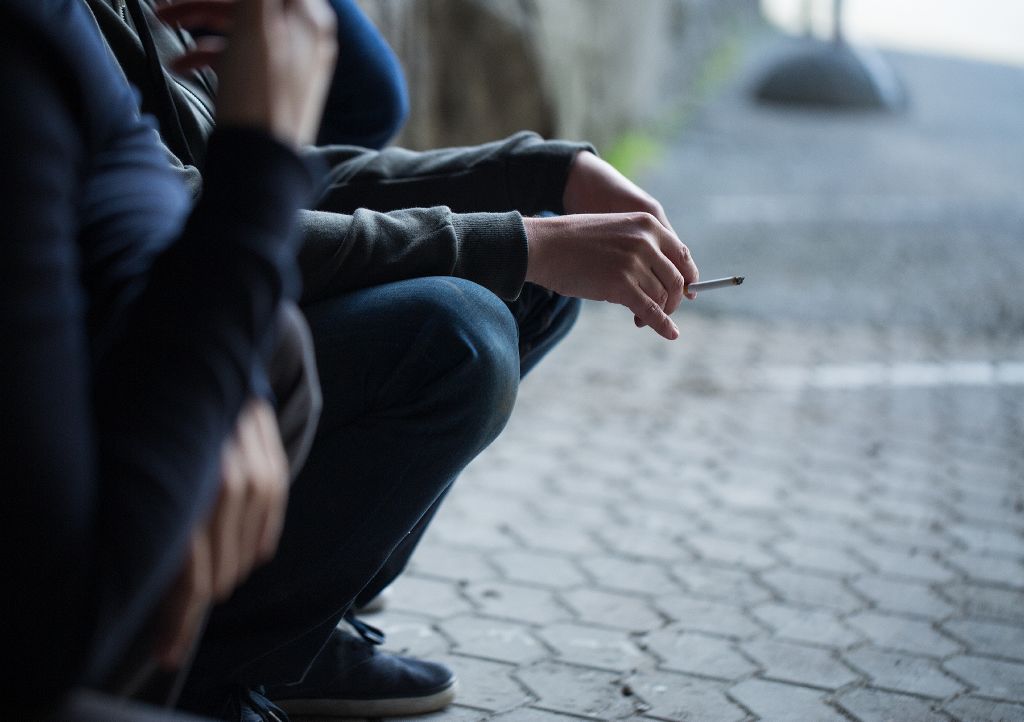 Should Nebraska raise its smoking age to 21?
A bill in the state Legislature this year could make Nebraska the third U.S. state to do so. Hawaii became the first with a law that took effect last year, followed soon after by California.
Sen. Merv Riepe, a retired hospital executive from Omaha, says he proposed the change here to "disrupt the chain of youth tobacco addiction" and called it the "right thing" to do.
Nebraska's current smoking age is 18. Riepe's bill would also make it illegal to sell or share nicotine or tobacco products — including cigarettes, cigars, e-cigarettes and chewing tobacco — with anyone under 21.
Young people are particularly vulnerable to addiction because their brains aren't fully developed, Riepe told members of the Legislature's General Affairs Committee during a Monday hearing on the bill (LB73).
Also, he said, raising the smoking age would help keep cigarettes away from younger teenagers who are more likely to be around 18-year-olds than 21-year-olds.
And making the smoking age consistent with the drinking age would simplify ID checks by retailers, he said, because Nebraska already issues vertical driver's licenses to all minors under age 21.
You have free articles remaining.
The bill would cost the state an estimated $4.7 million each year in lost tax revenue. But Riepe and other supporters said tobacco use costs U.S. taxpayers billions of dollars each year in medical care and lost productivity.
"Americans' dependency on tobacco comes with a high price tag," said Linda Stones of the Nebraska Nurses Association.
The American Lung Association and Nebraska Hospital Association also supported the bill.
Trade groups representing the state's grocers and convenience stores opposed it, arguing the change would strip rights from people who are old enough to vote and serve in the military.
"I don't think it respects the rights of 18-, 19- and 20-year-olds," said Gregory Conley, president of the American Vaping Association.
People caught smoking at those ages could end up with a permanent criminal record, he said. Underage tobacco use is a misdemeanor in Nebraska.
Vaping advocates also argued that e-cigarettes shouldn't be included in the bill because they aren't as dangerous as other forms of tobacco.
Sam Salaymeh of Omaha, owner of Alohma, a chain of 14 vape shops, said vaping helped him quit his two-packs-per-day smoking habit when he returned from Iraq seven years ago.
"Freedom's a very important thing," he said.