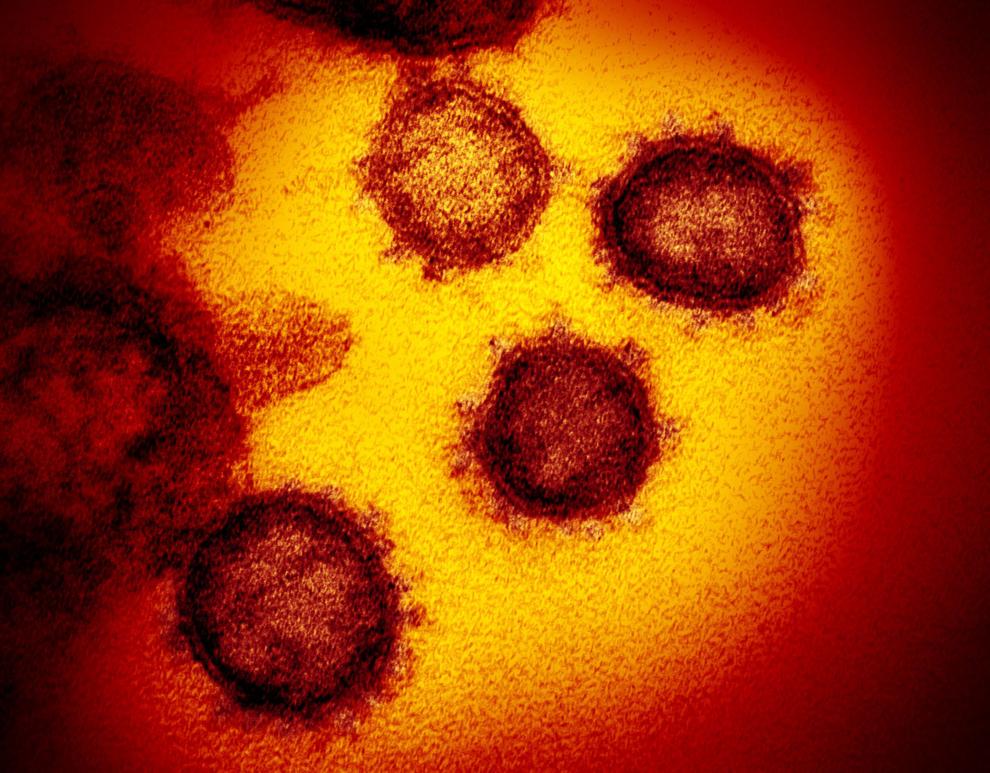 The number of confirmed cases of the coronavirus in Nebraska reached four on Tuesday, news coming hours after state senators got a briefing on COVID-19 by state and local health and education officials. 
They heard how protocols and decisions are being made to avoid peaks of infection that could overwhelm hospitals and health care systems. And later that afternoon, they made adjustments within the Legislature to lessen infection risks, including not allowing visitors to sit in roped-off areas in the chamber, canceling an annual St. Patrick's Day party put on by lobbyists and advising against senators up for reelection campaigning door to door. 
All the while, the virus is in and around the state. 
Health officials confirmed the fourth case of coronavirus in Douglas County late Tuesday. The woman in her 40s had recently traveled to California and Nevada, according to the Douglas County Health Department.
She is recovering at home, officials said.
Her case was not immediately connected with the three prior confirmed cases in Nebraska, none considered to be a result of community contacts, but rather from an overseas trip. But the original case of a 36-year-old woman in Omaha and her father and stepbrother has resulted in the self quarantining and active monitoring of 240 cases, people who came in contact with the woman at a basketball tournament at the Fremont YMCA.
As of Monday, there had been 11 negative tests of people who had been in close contact with the woman," said Dr. Christopher Kratochvil, associate UNMC vice chancellor for clinical research.  
Others, such as those who have traveled to a high-risk area, are also self quarantined and being monitored, he said.
There could be 30% to 40% of the U.S. population infected in the next nine months, which would be 96 million cases, Kratochvil said. Case studies show that by acting to spread out the cases, through minimizing large gatherings and encouraging social distancing, health care systems are less likely to be overwhelmed. 
Those strategies could include closing schools and child care centers, canceling large gatherings and implementing telework.
One of the tricks is knowing when to pull that trigger, Kratochvil said, which has to be carefully decided because it's consequential. For instance, if schools close, kids who rely on school to get one hot meal a day may not get one.
"So now's the time to be planning how do we address that," he told senators.  
Commissioner of Education Matthew Blomstedt said the department is working with private and public partners to ensure backpack programs can be sustained in the case of school closures. 
So far there is no evidence of community spread, which is when a person tests positive who has had no known contact with another person who has tested positive or who has traveled to a high-risk area. Officials are waiting for community spread to make decisions about closing schools and calling off large events, Kratochvil said.  
Lincoln-Lancaster County Health Department Director Pat Lopez said there is an economic impact and a social impact to these decisions, because when schools close, child care centers close and parents must stay home from work. 
"Just know that we're going to act at the local level when we feel it's necessary, because we're working directly with our health care providers and our elected officials," she said. 
One of the risks to avoid, Blomstedt said, is signaling by the cancellation of one large event that all should be canceled, and then they are canceled in an unorganized manner.
Several student conferences are coming up in the next month or so following this weekend's boys state high school basketball tournament, including the annual FFA conference in Lincoln with more than 1,000 students from across the state. Blomstedt wants to handle those on a case-by-case basis and to know there is a solid reason to cancel one if necessary.
"We want to make sure those protocols are in place," Blomstedt said. 
Three school districts — Fremont, Logan View and Plattsmouth — have closed for situational reasons that came from potential exposures to the first Nebraska case.
Lincoln Sen. Patty Pansing Brooks said she's had questions and concerns from constituents about precautions that should be taken and potential cancellations. 
She's worried about using the standard of two community spread cases to determine whether large gatherings such as the upcoming high school basketball tournament should be canceled. The virus could be circulating two weeks before two community cases test positive, she said. 
"We have a number of elderly people in this state, so it is disconcerting," she said. 
Are the safeguards being downplayed because of the economy? she asked. 
"I think it's easy to say, 'Let's just wait,'" she said. "But why are we waiting?"