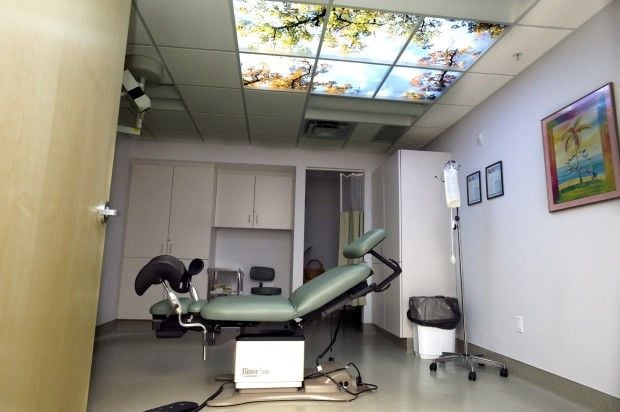 Nationwide anger over the release of undercover videos targeting Planned Parenthood — along with a perfect political storm in the state — appear to be stirring up Nebraska's anti-abortion movement.
Five state lawmakers already have approached Nebraska Right to Life this summer about sponsoring anti-abortion bills next year, according to Julie Schmit-Albin, the group's executive director.
"I've had more interest," Schmit-Albin said last week.
Among those is Bellevue Sen. Tommy Garrett's planned measure to target so-called "dismemberment abortions," a term used to describe a dilation and evacuation procedure that is standard practice in abortions beginning 12 weeks after conception.
Many abortion opponents have identified bans on such procedures as their next major strategy to curb abortion access. The goal is to effectively stop abortions beginning around 12 weeks.
Kansas and Oklahoma passed similar bans earlier this year, but neither law has taken effect and Kansas' ban is the subject of an ongoing legal challenge.
Opponents of the Kansas law have argued it would force women to undergo riskier procedures or prevent them from having abortions altogether.
Schmit-Albin described so-called dismemberment abortion bans as "another chipping away" at the U.S. Supreme Court's 1973 decision in Roe v. Wade guaranteeing women the right to abortion.
In 2010, Nebraska became the first state in the nation to ban most abortions beginning at 20 weeks. The change was based on the theory that by that point, a fetus has the capacity to feel pain. More than a dozen states have since passed similar bans.
Garrett spoke with Schmit-Albin about sponsoring a new bill earlier this summer, he said.
"We feel very passionate about the issue, but sometimes it just feels like, what is it that we can do?" Garrett said. "How can we make some progress on this?"
Then the Irvine, California-based Center for Medical Progress began releasing its undercover Planned Parenthood videos. The anti-abortion group claims the videos show Planned Parenthood officials discussing the illegal sale of fetal tissue.
"This Planned Parenthood stuff is so vulgar. I mean, it's beyond words," Garrett said. "It's like baby body parts are commodities to be traded on the open market."
A consultant hired by Planned Parenthood has said the videos were heavily edited and "significantly distort and misrepresent" what actually happened.
The videos have "no value in a legal context and no credibility," said Suzanna de Baca, president and CEO of Planned Parenthood of the Heartland, which operates clinics in Lincoln and Omaha as well as Iowa, Arkansas and eastern Oklahoma.
"We urge lawmakers to stop using these wholly fraudulent videos to justify measures that threaten access to affordable, high-quality health care in Nebraska," de Baca said in a news release last week.
State Sen. Al Davis of Hyannis said last month he is working on legislation to extend Nebraska's ban on the sale and donation of human fetal tissue to more closely mirror federal law. 
Schmit-Albin didn't provide the names of other senators she is working with, or details of the measures they hope to introduce. But she said one goal is to craft legislation that could advance through the committee process and reach the full Legislature for debate.
That has proved challenging in recent years. Anti-abortion bills — even those crafted with the goal of reaching the Health and Human Services Committee — tend to end up in the Judiciary Committee instead. That's the domain of Omaha Sen. Ernie Chambers, a longtime opponent of bills that target abortion rights.
Schmit-Albin was reluctant to credit senators' renewed interest in anti-abortion bills on any one factor.
"Maybe it's the video series," she said. "I don't know, it could be. I think there's more attention on it now."
Nebraska Right to Life announced last summer that it would only endorse candidates who have introduced or prioritized bills, or "worked like heck" to get a bill out of committee.
Some senators might want to prove their consistency after voting to repeal Nebraska's death penalty in May, Schmit-Albin said.
"Maybe there's people that want to show, hey, I'm pro-life on this, and I'm pro-life on this."
Others might want to "out" colleagues who used their pro-life beliefs to support their votes against the death penalty, Schmit-Albin said.
"We don't have a position on the death penalty," she said. "We do have a position on hypocrisy, however."