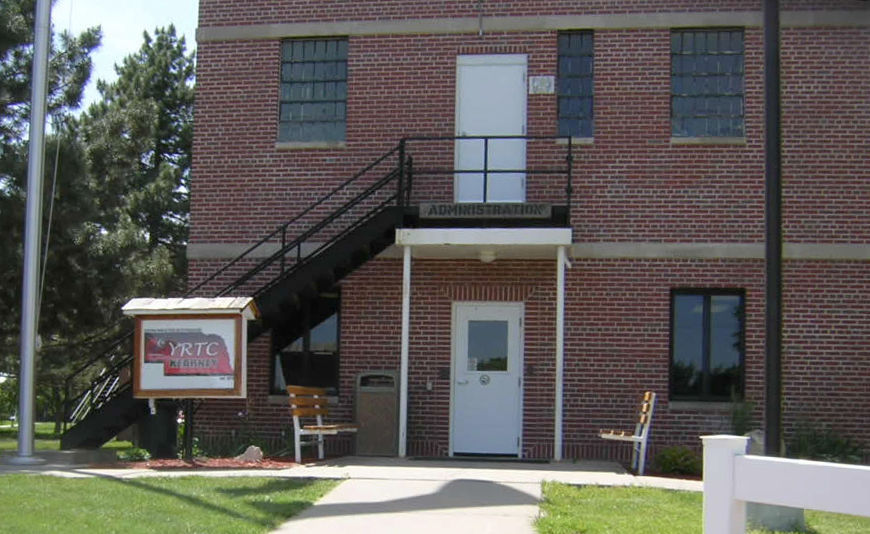 Nine Nebraska juvenile court judges told state senators in a letter Thursday they were left out of Department of Health and Human Services deliberations about changes to the state's youth rehabilitation treatment centers. 
The judges are tasked with making decisions on sending youth to those treatment centers when other avenues have failed to turn their lives around. 
The Youth Rehabilitation and Treatment Centers in Geneva and Kearney are state-run, campus-style correctional and rehabilitation facilities for girls and boys who have been unable to succeed at less-restrictive facilities.
The judges did not give input on the decisions by the Department of Health and Human Services, said Judge Reggie Ryder, president of the Nebraska Separate Juvenile Court Judges Association. And it is unclear if sending higher-risk youth to the Lancaster County Youth Services Center, as HHS suggests, will provide appropriate rehabilitative services. 
Ryder said when four youths were moved from Geneva to the Lancaster County detention center in July, the decision was made with no consultation sought or provided by the juvenile judges. 
By law, placement of a juvenile in detention is not considered treatment, he said. Because of that, court orders were entered to send the four girls back to Geneva. Soon after, they were transferred to Kearney. 
Two judges did meet with HHS in July. Juvenile Judges Linda Porter and Vernon Daniels described that meeting as preliminary, with only a broad outline of the issues. Neither were able to attend a follow-up meeting in August, and no other meetings were held. 
"The next thing we know, the business plan was announced that claimed to include collaboration from the juvenile courts," Ryder said. 
There's no doubt the state's treatment centers need significant improvements with better services and better outcomes for youth who end up there, he said. Judges are only able to place juveniles at treatment centers when all other levels of care and services have been exhausted or thoroughly considered. 
You have free articles remaining.
"As a result, the youth who end up at the YRTCs are, without a doubt, our highest-risk youth and we need to do everything possible to provide them appropriate rehabilitative services," he said. 
In the letter, Ryder asked if any structural changes would be made to the area at the detention center in Lincoln that will house the transferred youth. He said he toured the pod a few months ago with a committee pursuing a plan to gut it, remodel it and use it for youths in need of intensive mental health services. 
"That plan is now on hold because of this decision," Ryder said. 
Nothing in the HHS plan says the area will be remodeled or changed, he said. But if significant structural changes are not made, it will continue to look exactly like Lancaster County's secure detention center cells. 
Ryder said he and many of the other judges were willing to collaborate on improving the youth treatment centers. 
"Given the significance of this issue, I wanted to set the record straight that we have not been part of that collaboration up to this point in time, despite the representation by DHHS to the contrary," he said. 
When the plan for the treatment centers was announced by HHS on Monday, Voices for Children in Nebraska policy coordinator Juliet Summers said her organization didn't like the idea of adding another lockup for kids. The plan is likely to increase challenges for young people who come into contact with the system, she said.
"It is a poor investment of taxpayer resources in a model that is out of line with current best practices in the field and current knowledge of youth development," she said. 
Lancaster County Juvenile Judge Roger Heideman testified at a hearing of the Legislature's Health and Human Services Committee on Friday on a different topic, but mentioned the letter and how important collaboration is to identify issues concerning the system for children and youth to improve it. 
"For years, I think we had a pretty good collaborative system, (but) it seems within the last couple of years that collaborative system maybe has taken on a different definition with the Department of Health and Human Services," he said.