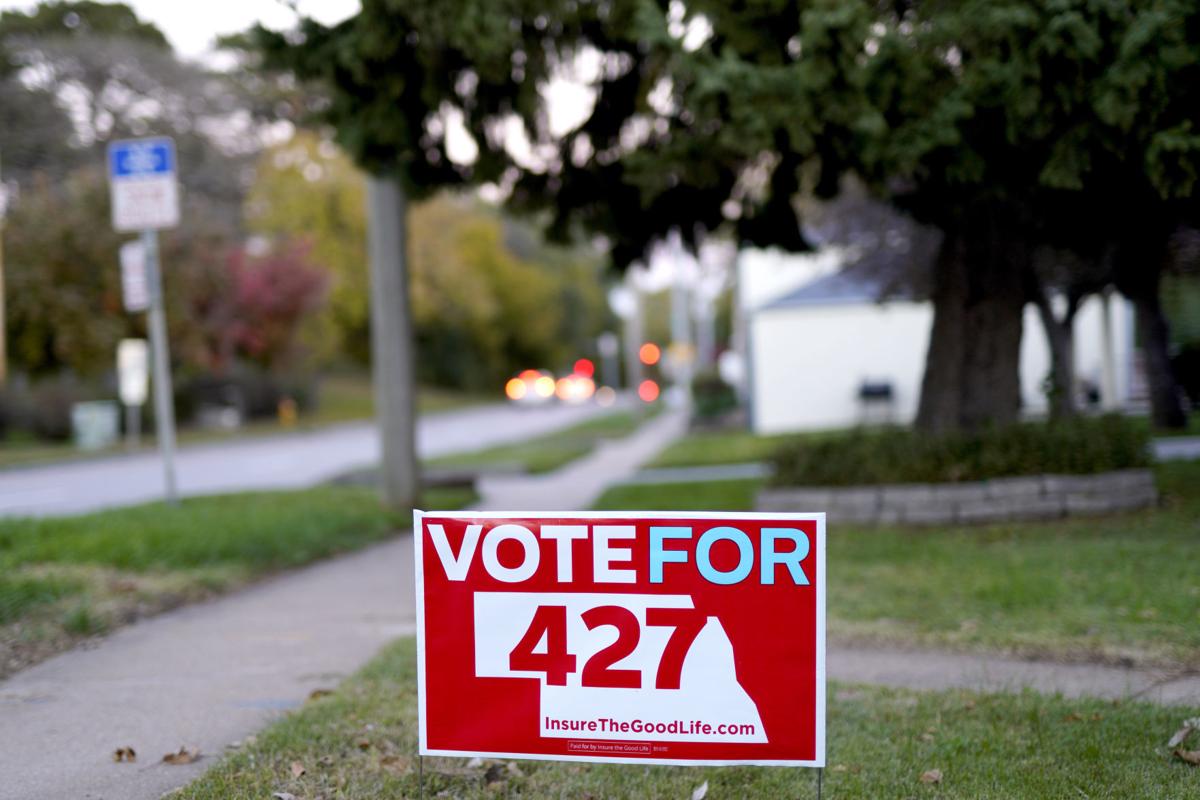 The Nebraska Department of Health and Human Services on Friday opposed a proposal to create a legislative task force to help track implementation of Medicaid expansion while signaling that eligibility for new benefits may be tied to "pathways to engagement."
Matthew Van Patton, director of the Division of Medicaid and Long Term Care, suggested benefits for the estimated 94,000 Nebraskans who will be eligible to participate in the expanded program may be coupled with "incentives to engage in more wellness activities" and factors associated with "wellness and life success."
"A go-live date (for implementation of the new program) has not yet been set," Van Patton said during an appearance before the Legislature's Executive Board.
Nebraska voters approved Medicaid expansion by adopting a citizens initiative in the November general election that extends coverage to a new category of recipients essentially composed of adults who work at low-paying jobs such as food service and retail sales.
An estimated 94,000 eligible recipients would be added to a Medicaid population of 245,000 Nebraskans, largely composed of children, as well as elderly Nebraskans and people with disabilities. 
Van Patton said Sen. Adam Morfeld's proposal (LB631) to establish a task force to track and assist in "successful and efficient implementation" of Medicaid expansion would slow the implementation process while also noting that his agency was not included as a participant.
Morfeld said he would amend his bill to provide a seat at the table for the department in an effort to partner with HHS and make other changes that might be needed to "make sure (a task force) would not delay implementation."
Sens. Kate Bolz of Lincoln and Tony Vargas of Omaha, members of the Legislature's Appropriations Committee, questioned Van Patton why his agency's budget request did not include additional funding that may be needed to implement the new program after listening to his concerns that the process is "stretching our already limited resources and staff."
"Why didn't you say you need more people?" Vargas asked.
"The concern I have is trying to get this up and operational," Speaker Jim Scheer of Norfolk said.  
Scheer repeatedly questioned Van Patton as to whether the new program would differ from the currently administered Medicaid program.
"Access may be structured differently; it may be tiered," Van Patton said.
While Gov. Pete Ricketts has included funding in his fiscal 2019-21 budget recommendation for implementation of the new program, Friday's exchange came in the wake of reports about legislative efforts in Utah and Idaho to limit or slow-walk access to voter-approved expansion of Medicaid services. 
During an appearance before the Legislature's Health and Human Services Committee earlier in the week, Van Patton said his agency was engaged in "an ongoing dialogue with Idaho and Utah" as well as opening conversations with the federal Centers for Medicare and Medicaid Services in the U.S. Department of Health and Human Services. 
Appropriations Committee Chairman John Stinner of Gering sat in the audience during that briefing.
Be the first to know
Get local news delivered to your inbox!