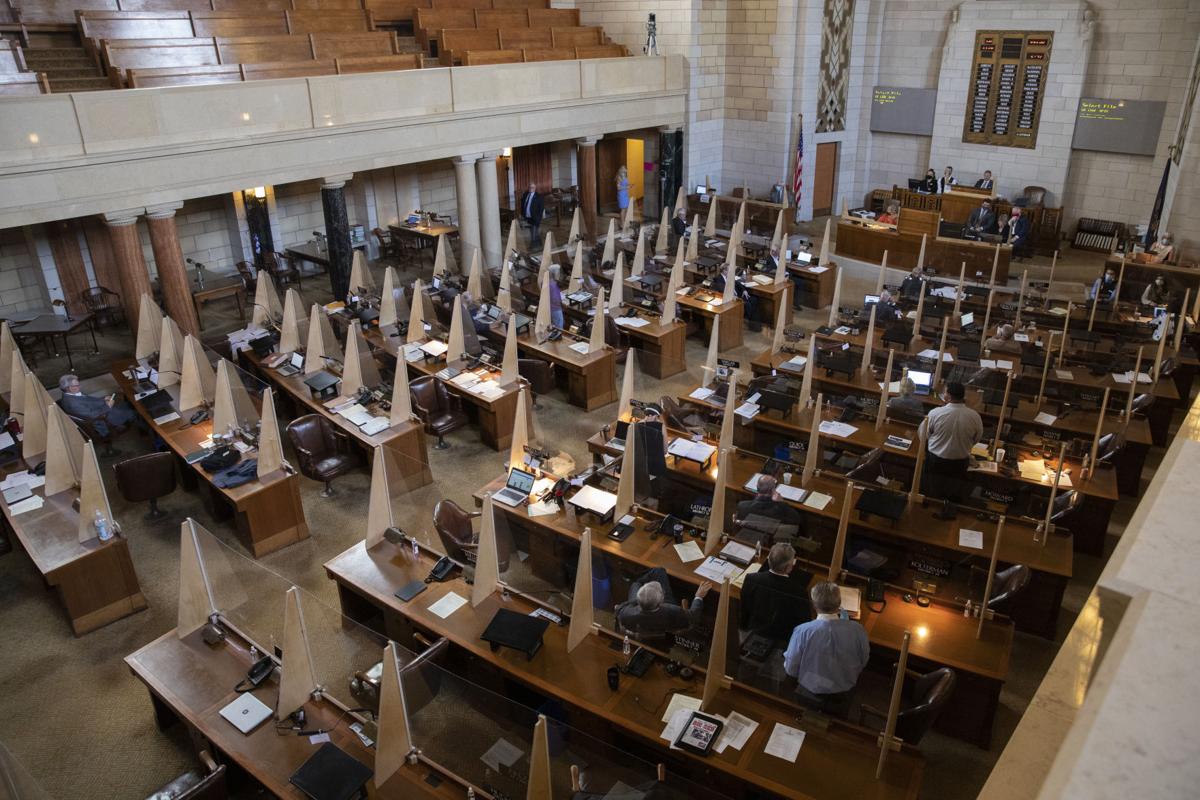 The state of Nebraska has achieved a budget, after a long recess and a return to the statehouse for three weeks to wrap up its work. 
Gov. Pete Ricketts signed the budget bills Thursday with adjustments to the fiscal year 2020-21 $4.795 billion budget.
"I appreciate the work of the Legislature on these key budget adjustments which include flood relief, resources for local health departments, and scholarships for Nebraskans seeking a great opportunity," Ricketts said.
The budget achieves important priorities while also leaving room for the Legislature to deliver property tax reductions to Nebraska families in the coming days, he said.
The budget included $55 million for damage from last year's flooding. About $8 million also will be spent for Department of Correctional Services pay increases and nearly $8 million for certain Medicaid provider rate increases.
Sixty-million dollars will be transferred to the state's rainy day fund, which leaves the balance at $442 million.
Other highlights include $500,000 for community health centers, $3.8 million for Gering-Fort Laramie and Goshen irrigation canal repairs, $638,000 for mental health courts, $4 million for Nebraska Career Scholarships, $1.5 million for public health departments and $10 million for rural workforce housing.
Three Youth Rehabilitation and Treatment Center bills, including one (LB1140) that requires operating, strategic and emergency plans for the state's juvenile centers, were also signed by the governor. The bill will halt changes to the centers recently announced by the Department of Health and Human Services until required reports and plans, due to the Legislature on March 15, 2021, are made.
The Department of Health and Human Services had announced plans to move the girls now housed at the Kearney and Geneva Youth Rehabilitation and Treatment Centers to a new building at the Hastings Regional Center originally meant for the boys substance-abuse treatment program. That substance abuse program would then move to Lincoln's Whitehall campus.
Other Youth Rehabilitation and Treatment Center bills signed into law were:
* LB1144, to create an oversight committee and require reports;
* LB1188, to establish the position of superintendent of schools to administer educational programs;
* LB1148, giving the juvenile court authority to commit a youth to a specific YRTC facility and require the Office of Juvenile Services to provide the treatment plan to courts and interested parties.
* LB924, Sen. Ernie Chambers' priority bill in his last session that adds two hours annually of anti-bias and implicit bias training and testing designed to minimize apparent or actual racial profiling. It requires law enforcement agencies to record and retain information about traffic stops, including the race and ethnicity of the person stopped.
* LB832, which gives civil and criminal immunity for property damage caused by a person removing a child from a locked vehicle. The person must have a good faith and reasonable belief that breaking into the vehicle was necessary because the child was in imminent danger of harm, and there was no other reasonable method for the child to exit with assistance.