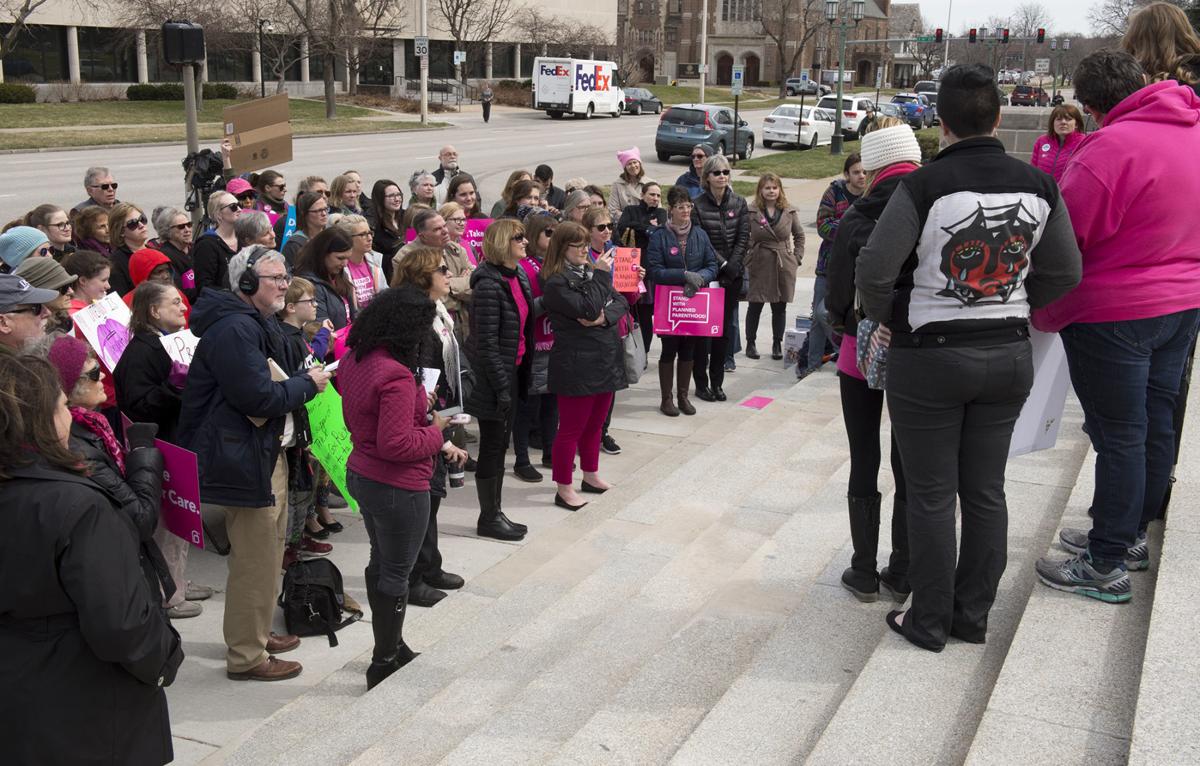 The Department of Health and Human Services has warned health providers who might apply for Title X funding that the state could review any referral for emergency services to pregnant women that could end in abortion.
That would include requiring a report about those referrals within 10 days and having access to the woman's medical records.
Lincoln Sen. Anna Wishart, who helped draw up a compromise on a Title X provision related to abortion during the Legislature's 2018 session, said that could put Title X family planning funds and services in jeopardy assuming clinics and health centers decide they cannot comply with those directives. 
Some senators argued that the Title X funding provision included by Gov. Pete Ricketts in a budget bill would make family planning services for low income residents less accessible. It essentially took that money away from Planned Parenthood by requiring physical and financial separation between abortion services and other family planning services and, initially, prohibited any referrals for abortions.
A compromise worked out by a handful of senators allowed referrals for abortion only in emergencies in which a doctor determined continuing a pregnancy would cause death or serious impairment to the mother.
Last month, the department sent a request for applications to providers in Lancaster and Douglas counties to fill a gap in the provider network for July and August. Planned Parenthood serves about 8,000 of 28,000 Title X patients in Nebraska with family planning services and cancer screenings.   
HHS spokesman Matt Litt said the department is committed to ensuring a network of providers to serve Title X patients. The need to find providers for those two months, he said, was caused by an extension of the funding period by the federal government and the loss of two providers in Lancaster and Douglas counties "choosing not to continue receiving Title X funds."
As of May, Planned Parenthood of the Heartland had not met the new law's requirement of separation.
About $45,000 in federal Title X funds would be available to be distributed during July and August, according to the request for applications.  
Applications are due by June 20. 
The application request sent to providers said any emergency referral of a pregnant woman would require a written report to HHS within 10 business days. Then the department would have the right to review individual patient records of those women who were referred. 
If the review would determine the referral did not comply with state law, the Title X funding to the provider could be withdrawn, the department said. 
State law describes an emergency situation as that which a physician would judge to complicate the medical condition of a pregnant woman so that an immediate abortion would be necessary to prevent the mother's death or a serious risk of substantial impairment.
Amy Behneke, executive director of the Health Center Association, said there was nothing in the provision passed by the Legislature that required that reporting. And providers have been given no guidance on why the department would review the referral, who would be doing the review and, if funds were withdrawn, whether there would be an opportunity for appeal. 
The health centers rely on multiple federal grants, she said, which require good stewardship of those funds. 
"Without additional guidance around this requirement, if there's a potential that other federal dollars could be put at risk if the state determines the need to review a file, it creates a lot of uncertainty," she said. 
Litt said the department is developing the process for how, and by whom, emergency referrals will be reviewed. 
"DHHS takes privacy concerns seriously, especially when it comes to patient health information," Litt said. "Patient privacy will be respected and upheld through the process."
Since the Nebraska provision went into effect in April, President Donald Trump has announced a plan to forbid abortion referrals in clinics or health centers that receive federal Title X funding. It would require those facilities to be physically separate and have separate personnel from those that perform abortions.
In addition to the two-month coverage request, a request for proposals for Title X providers in Nebraska has been sent out that would cover the next three years.