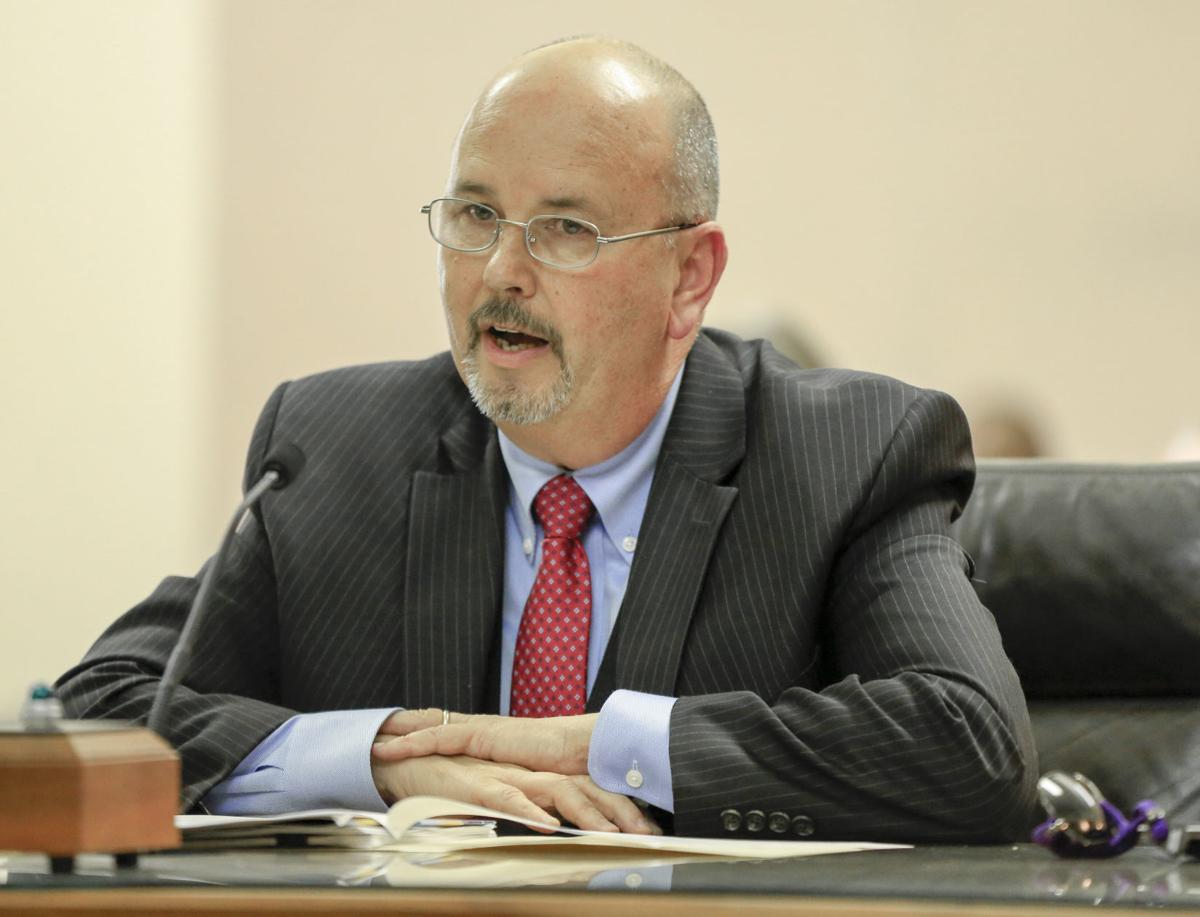 Corrections Director Scott Frakes oversees a crowded prison system that has grown significantly over the past two years, despite reforms intended to reduce the inmate population.
Frakes went to the Capitol on Friday afternoon to talk to the Legislature's Judiciary Committee about how the Department of Correctional Services goes about preparing inmates to reenter society.
It's an important discussion, said Judiciary Committee Chairman Steve Lathrop, because the prisons that house male inmates are about 150 inmates from reaching saturation — beyond the point of being able to house those that come their way.
Frakes, who has been in Corrections for more than 37 years, said he's witnessed the evolution of inmate reentry. Staff members now help shape the culture of prisons and are mentors, leaders, models for good behavior and help to inspire hope.
When given access to the right education, clinical treatment and opportunities, inmates can find success, he said.
The prisons take in and release about 2,500 people annually, many who have short sentences, and who start working on reentry upon the start of their sentences.
Over the past 13 months, the department has handed out 11,000 reentry guides, he said. Reentry specialists meet with inmates through video broadcasts, reentry fairs, guest speakers, conversations with ambassadors and other social activities. And they get a reentry plan.
Inmates also have the opportunity to get a state ID card to use once out.
"We want staff to recognize the benefits of having constant discussions around reentry and help inmates visualize what reentry can look like," he said. "Staff play an important role in delivering those messages."
Frakes said women are easier to work with and quicker to get engaged with reentry activities and programming. Sometimes it takes a little longer to get the men on board.
But there's not a big difference once people get engaged, in terms of success rates and the level of appreciation, he said.
Working diligently toward reentry is especially important to reduce a burgeoning population. 
Lathrop pointed out that a document from Inspector General for Corrections Doug Koebernick showed the population of the prisons in September 2017 was 5,246 inmates. By Friday, that had grown to 5,642 inmates. 
Frakes said the increase could be from a "stacking effect," tied to sentencing reform that changed the level of some felonies, but also from length of sentences and an increase in the number of people who are not parole-eligible. 
Douglas County, and probably Lancaster and Sarpy counties, are seeing increases in prison commitments.
You have free articles remaining.
"The numbers that we're receiving from the big counties suggest that's true," he said. 
Overall parole numbers are also down, he said. And there are about 700 people back in the system now because they were revoked from parole, failed on probation and postrelease supervision. 
The Nebraska State Penitentiary is now well beyond full capacity. No one can be admitted without someone being released or transferred, he said. One in, one out. 
"How soon before, or at what population, do we get to a place where the Department of Corrections has that problem with every one of its facilities?" Lathrop asked. 
On the female said, the department will be OK for the foreseeable future, Frakes said. 
On the male side, the prisons might have 150 beds yet to fill before they reach complete saturation, on any given day. 
"Then we'll be looking at what our next options are," he said. 
The population is trending up, though, Lathrop said, showing an increase of about 400 prisoners in two years. 
There are points, Frakes said, where the population levels out, then experiences unusual spikes.
Lathrop said some inmates are complaining they can't get the programming they need to get to parole. 
He asked what problems overcrowding is presenting for space for inmate programming so they can make their parole eligibility dates.
"That is not a factor that I've identified that's stopping people from getting the treatment or programming they need for parole eligibility," Frakes said. 
It does impact getting to as many people as quickly as officials would like, he said. 
"It's easier to do it with 5,300 than 5,600," he said. "But the need to be creative and fully use every bit of space we have is something that's been a factor since we hit probably 4,800 inmates."
Building programming space wasn't popular in the 1980s, he said. 
A number of people testified at the hearing that community reentry housing and programs are critical for inmates who come out to reintegrate into their communities. 
That would include Honu House in Lincoln, for those recently released from correctional institutions battling with behavioral health issues. And Keya House, which offers peer support and respite for people struggling with mental health issues.