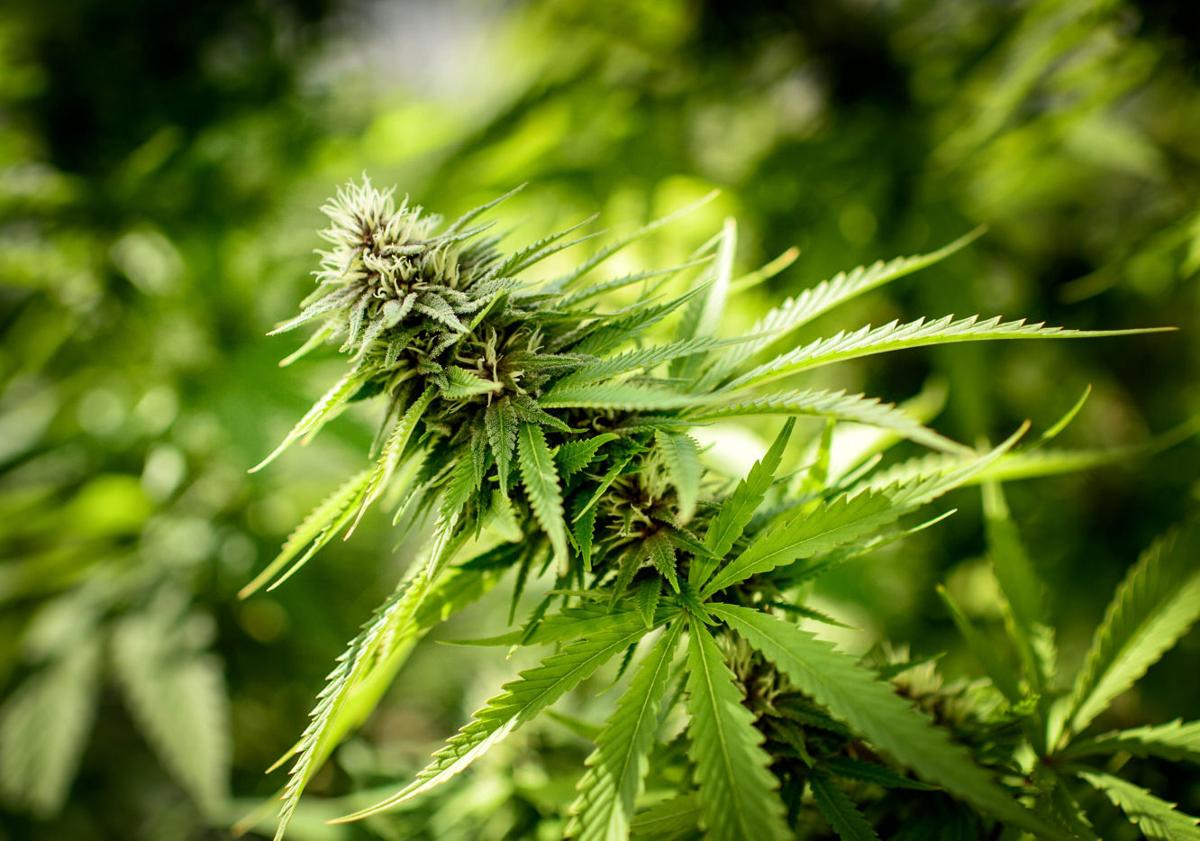 State Sens. Anna Wishart and Adam Morfeld filed a proposed constitutional ballot initiative Tuesday for official review with the Secretary of State's office on behalf of Nebraskans for Sensible Marijuana Laws.
The filing shows the group's intention to place an initiative on the November 2020 ballot.  
The initiative would give the people of Nebraska the right, if recommended by a doctor or nurse practitioner, to use, possess and access cannabis, products and equipment to alleviate serious medical conditions. People would also have the right to safely and discreetly produce an adequate supply of cannabis.
"We have evidence showing that it helps," Wishart said, "so to deny people access to that to me is tragic. And that's why we are pushing for this initiative on two fronts."
Morfeld and Wishart said their preference would be to pass a bill (LB110) in the Legislature legalizing medical cannabis, which Wishart introduced again this session.
The proposed ballot initiative and the bill have set up a pitched battle between medical marijuana supporters and the likes of Gov. Pete Ricketts, Attorney General Doug Peterson and former Husker football coach Tom Osborne, who appeared at a news conference recently to denounce the drug and attempts to legalize it. 
"I don't think that (Osborne's) opposition has stopped what I see as a groundswell of support in Nebraska to legalize medical marijuana," Wishart said. 
Some opponents seemed to believe that legalizing medical marijuana would lead to legalizing recreational marijuana. But, Wishart said, a lot of states have passed medical marijuana laws and kept it at that.   
Wishart said she is working with the Judiciary Committee, which has the bill, to answer their questions and get LB110 out of committee and onto the floor of the Legislature for debate.
Bills to legalize medical cannabis have been introduced and debated multiple times in Nebraska in recent years but none have gathered the needed votes from a majority of the 49 senators to pass. 
"We both take seriously that we were elected by Nebraskans to show up and take leadership roles in addressing really tough issues. And so it's frustrating when our Legislature doesn't do that, and we end up having to go to the people to do, really, what our jobs are," Wishart said. 
On the ballot issue, she said, they will ensure the wording of the initiative passes all reviews and that they have the language they want, then move forward to collect signatures. 
"Already we've received pretty overwhelming interest from Nebraskans to volunteer on this initiative," Wishart said. "They're ready and anxious to get started and so we are as well." 
The ballot initiative group needs to collect 130,000 to 140,000 signatures, based on voter registration numbers on a certain date, Morfeld said. They will collect more than they need, he said.
The signatures must be turned in by July 2020.