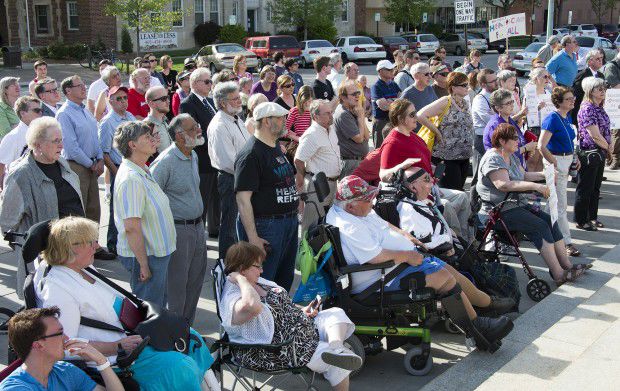 Supporters of Medicaid expansion will launch a petition drive to place an initiative that would extend coverage to approximately 90,000 working Nebraskans on the November general election ballot.
Plans for the effort will be announced at a news conference in the Capitol Rotunda on Friday at 11 a.m.
Thirty-two states already have expanded their Medicaid coverage in the wake of enactment of the Affordable Care Act in 2010, either through legislative action or voter decisions.
Voters in Maine approved a Medicaid expansion measure last fall, and Idaho is engaged in a ballot initiative.
Expanded coverage would provide health care benefits for people generally described as the working poor, those who do not qualify for traditional Medicaid coverage and are unable to obtain health care coverage under provisions of the Affordable Care Act.
"For too long, more than 90,000 hard-working Nebraskans have been left with no way to get affordable health coverage because the Legislature has not expanded Medicaid," said Amanda Gershon of Lincoln, a sponsor of the Insure the Good Life initiative campaign.
"Every Nebraskan must have quality coverage for themselves and their families that they can afford.
"Our communities can no longer wait for our leaders to do nothing to solve the public health crisis," she said.
State Sen. Adam Morfeld of Lincoln has sponsored a proposal (LR281CA) to place a constitutional amendment to expand Medicaid coverage on the November ballot, but it appears to have no chance of receiving legislative approval.
Earlier attempts to expand coverage have been rejected by past sessions of the Legislature.