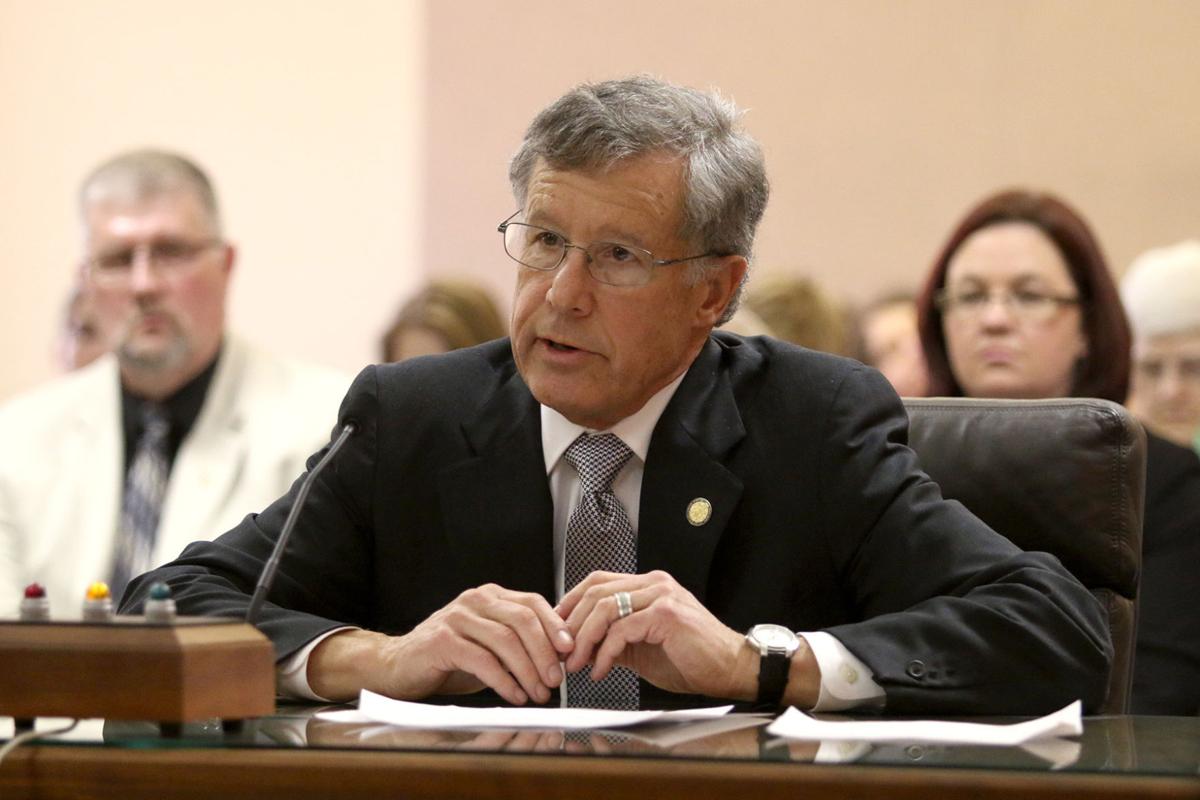 Sen. John McCollister is beginning his second term with a new seat on the Legislature's restructured Revenue Committee and a broad agenda in mind.
"That's where the action is this year," McCollister said during an interview in his first-floor office at the Capitol. 
Among bills he already has introduced is a proposal to eliminate an income tax break enacted three decades ago that provides almost $83 million in benefits largely targeted to a small number of high-income Nebraskans.
"Nebraskans deserve a fair and balanced tax structure," McCollister said.
"And the responsible route to property tax relief is to generate new revenue to provide immediate and tangible relief."
McCollister said he believes "the makeup of the committee now is more conducive to achieving property tax relief" than it has been. 
Five of the eight members are new to the committee, including its chairwoman, Sen. Lou Ann Linehan of Elkhorn. 
"I'm optimistic," McCollister said as he surveyed not only the Revenue Committee, but also the composition of the eight-day-old 2019 Legislature along with the results of its opening-day decisions on leadership positions.
Those decisions focused more on experience and expertise than the judgments made two years ago that allocated leadership based more on political philosophy and party affiliation.
McCollister's bill (LB276) to wipe out the tax break enacted in 1987 would eliminate provisions that allow Nebraskans to avoid paying income taxes on earnings from S-corporations and limited liability companies that are generated from goods or services sold outside Nebraska, even when the income isn't taxed in another state.
That tax provision, which largely benefits wealthy taxpayers, was approved by the Legislature at a time when senators were enacting a range of business tax incentives designed to keep ConAgra and other large companies from leaving Nebraska following the departure of InterNorth, which later became Enron in Houston. 
McCollister also has introduced a bill (LB284) to provide the framework for collection of state sales taxes already owed for online purchases, but his parcel of new bills ranges widely.
The Omaha senator is proposing redistricting reform that creates a citizens advisory commission; proposals to encourage development of renewable energy; and a requirement that at least one member of the Nebraska Parole Board have expertise in the treatment of mental illness or substance abuse.
Property taxes are a concern in cities as well as in rural Nebraska, McCollister said. 
But rural senators typically have led the way to gain relief in the Legislature, largely because of the impact of property taxes on the state's agricultural sector, especially at a time of low commodity prices and now with the more recent billion-dollar hit administered by the imposition of new U.S. trade barriers.   
Sen. Tom Briese of Albion already has introduced comprehensive legislation (LB314) that would provide more than $500 million in property tax relief by hiking the state sales tax rate, increasing cigarette and alcohol taxes, eliminating a number of sales tax exemptions, wiping out several tax credits and making a host of other changes.
Briese also is a new member of the Revenue Committee. 
McCollister said he's open to considering the possibility of acquiring new revenue through higher excise taxes on tobacco and alcohol.