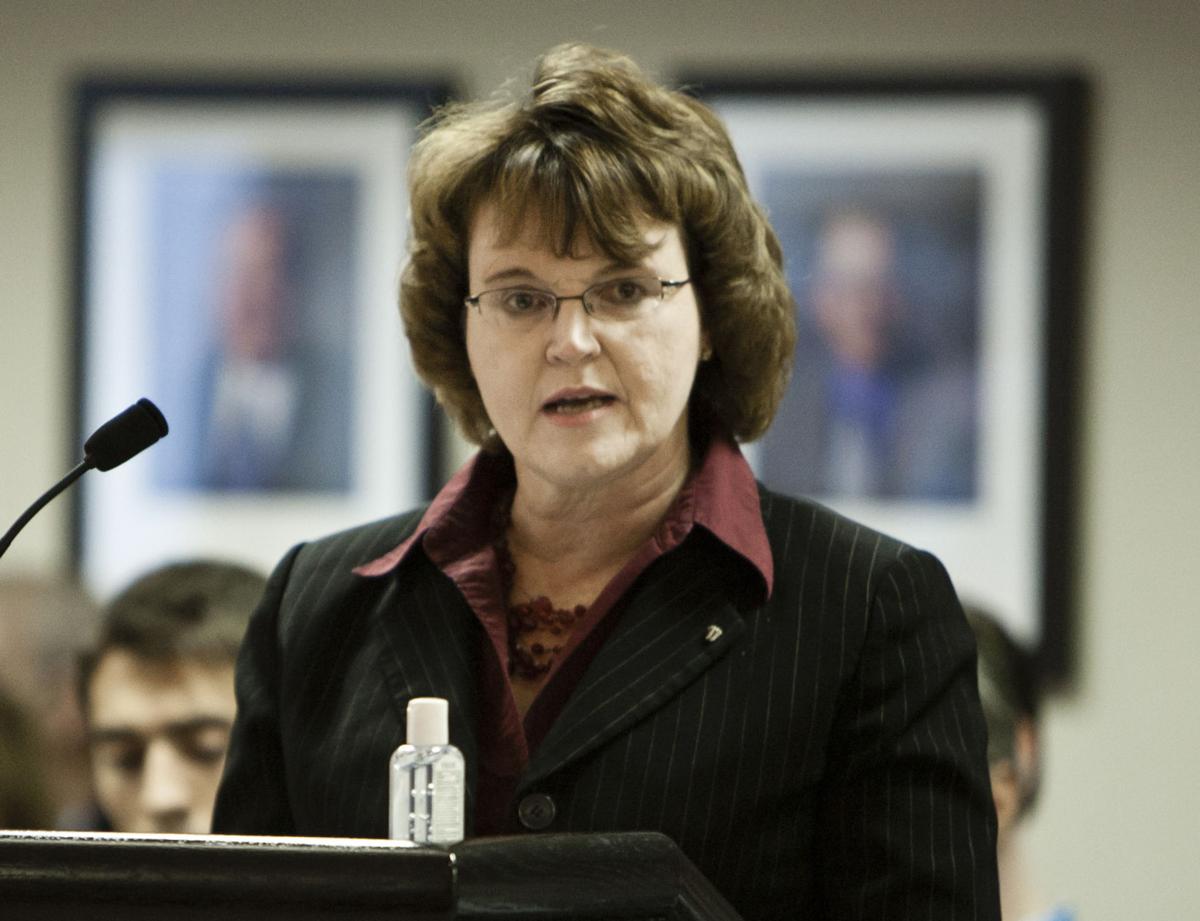 A force in Nebraska's anti-abortion movement, Nebraska Right to Life Executive Director Julie Schmit-Albin, died Saturday following a prolonged illness, one day short of her 64th birthday.
Schmit-Albin "committed her entire career to advancing the pro-life movement, saving preborn lives, and empowering women," the organization said.
She worked on and helped to pass numerous anti-abortion laws in Nebraska over three decades.
Her work was a testament to her resolve and legacy, and "she will be dearly missed by the many people she touched," Nebraska Right to Life posted on its Facebook page.
During the last week of the recent Nebraska legislative session, Sen. Joni Albrecht of Thurston paid tribute to Schmit-Albin on the floor of the Legislature.
Albrecht said the Nebraska Right to Life executive director was a woman of faith, courage and "straight-out grit."
She has been described as a person whose job and mission were to support, educate, persuade, praise and estimate crowds of anti-abortion causes, but also to condemn, disagree and oppose.
She had political power and influence, giving or holding back endorsements to political candidates.
"Anyone who runs for public office without touching base with her does so at their peril," W. Don Nelson, former state director for Sen. Ben Nelson, said in 2007.
Schmit-Albin had said her political action committee's policy of giving an endorsement to an incumbent based on that person's keeping a promise to vote pro-life caused a lot of consternation in the state.
"We've created enemies," she said. "But people understand our (political action committee) has integrity."
In February 2017, she scolded senators in a Facebook post.
"I'll admit I'm not at the top of my game this session due to going thru chemo, but my point remains. Every single one of these pro-life senators wants an endorsement or to be listed in the Nebraska Right to Life Voter Guide with their answers to our questions. They scatter when it comes time to introduce a bill we want," she wrote. "I used to play this game with finesse. Now, not so much. I'm battling life threatening cancer and senators who claim to be pro-life ought to be falling all over themselves to introduce pro-life bills like they do in other states. But not in Nebraska where they can run pro-life and then ignore a very simple pro-life bill ..."
A recent legislative proclamation in her honor said she was "fearfully respected" as a lobbyist and political advocate and a woman of keen knowledge, vast experience and far-reaching memory on anti-abortion policy.
Gov. Pete Ricketts recently recognized Schmit-Albin's contributions by awarding her an honorary admiralship. 
"For several decades, Julie was a fierce and courageous champion of human dignity," Ricketts said. "As we mourn her loss, we also cherish her legacy. 
"Inspired by her work, we'll continue to build a culture that values and respects the lives of babies waiting to be born." 
When her daughter posted on her Facebook page that she had entered hospice at home Aug. 11, it was clear from the comments that hundreds of people thought of Schmit-Albin as a warrior, with many admirers for her anti-abortion work and the legacy she established.
Many of them talked about her inspiration and their gratitude for her and her work.
Schmit-Albin was a junior in high school when the U.S. Supreme Court handed down Roe v. Wade in 1973, the ruling that said most federal and state restrictions on abortion violated a constitutional right to privacy.
Eight years later, she attended her first Walk for Life.
Schmit-Albin was one of 10 children, which she has described as giving her "pretty good resilience." Her parents were Irene and former Sen. Loran Schmit, who served in the Legislature from 1969 to 1993, so she grew up around the Capitol as a teen and young woman.
"She learned early the impact this institution can have on our state and the important part advocacy plays in bringing about change," Albrecht said.
She carried a deep respect for public office.
She began attending Lincoln Right to Life meetings 40 years ago. When she moved to Fullerton with her husband, John, she started Nance County Right to Life.
She was executive director of Nebraska Right to Life from 1989 to the present, doing educational, legislative and political outreach, and on the board of National Right to Life for 15 years. For any bill related to anti-abortion issues, you would find her in the Rotunda tracking votes and communicating with senators.
National Right to Life said in a news release the movement has lost a hero and a tireless worker.
"Julie's courageous fight during her illness was matched only by her love and concern for the most vulnerable among us," said Carol Tobias, president of National Right to Life. "We mourn her loss as a friend and partner. Our prayers are with her family during this time."
Although Schmit-Albin couldn't attend a public signing a week ago of the most recent anti-abortion bill to pass and be signed into law in 10 years in Nebraska, she sent a short message that was read aloud to the group.
"With the assistance of many other pro-life supporters and advocates, you have proven once again that Nebraska is a pro-life state," her note said.
Nebraska U.S. Senator Deb Fischer said she and her husband Bruce mourned the loss of their friend.
"She was a principled leader who never stopped standing tall for our Nebraska values," Fischer said in a statement. 
Nebraska U.S. Senator Ben Sasse said: "Julie dedicated her life to defending the unborn and speaking for the weakest among us. Melissa and my prayers are with her family that they may be comforted in this difficult time. Nebraskans will miss her."
Services are pending with Butherus-Maser and Love Funeral Home in Lincoln.
Photos: Public signing for anti-abortion bill
Abortion bill signing
Abortion bill signing 8.15
Abortion bill signing 8.15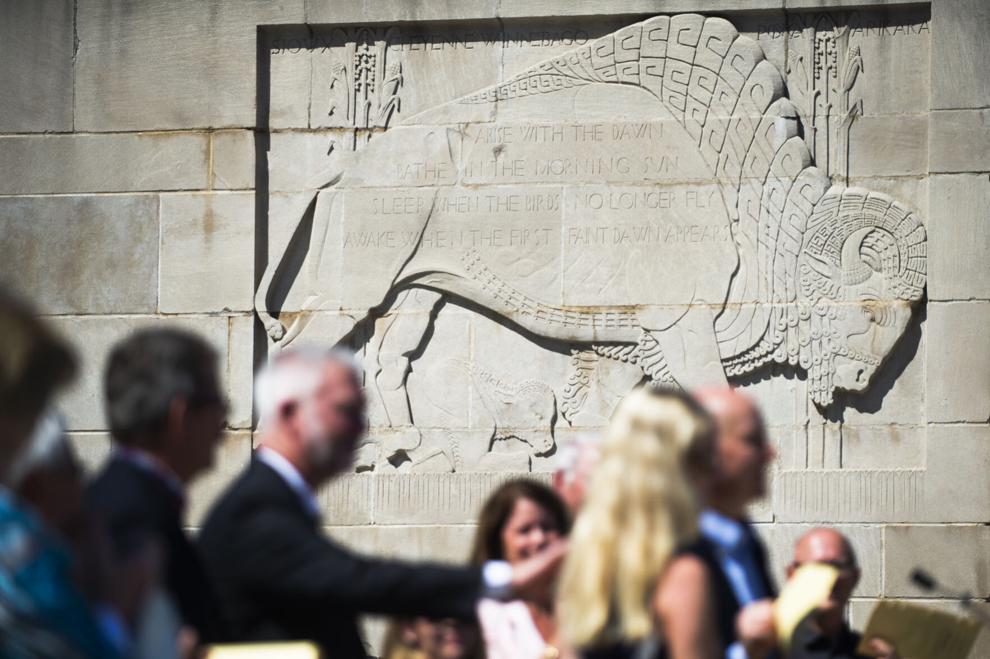 Abortion bill signing 8.15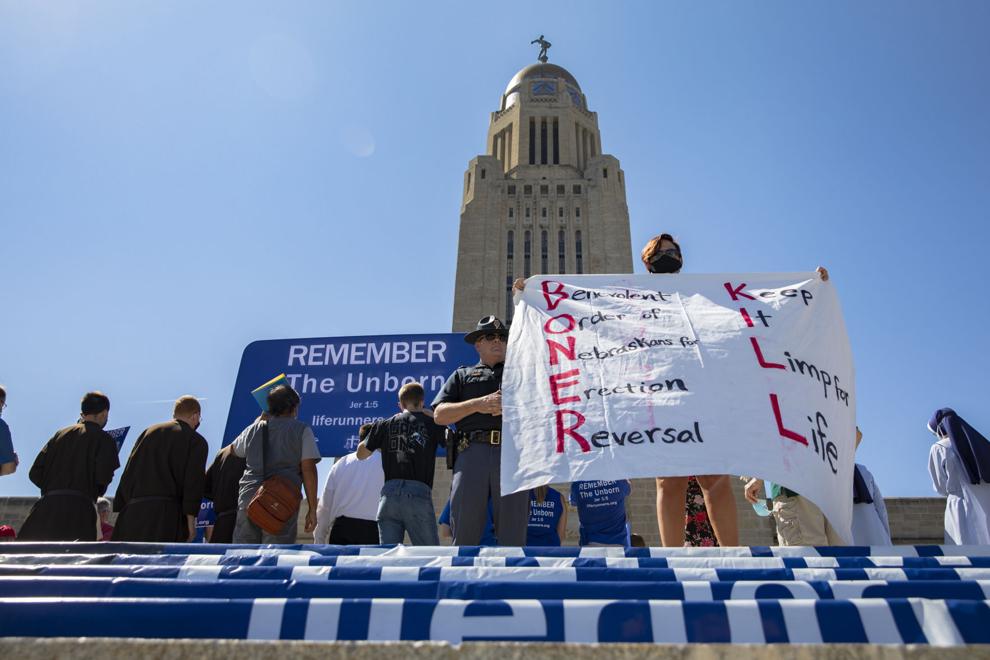 Abortion bill signing 8.15
Abortion bill signing 8.15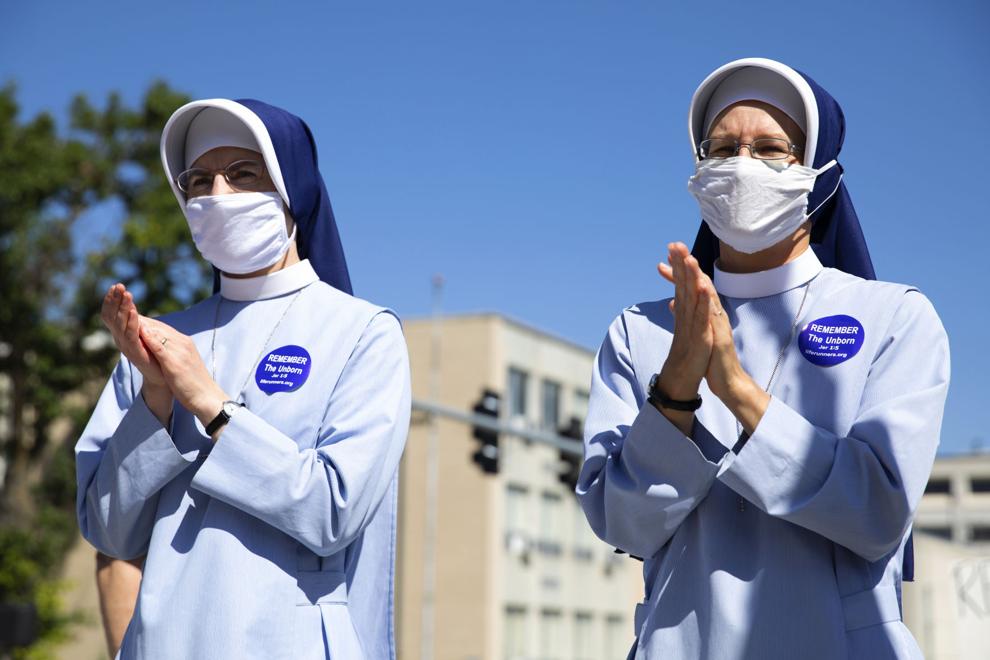 Abortion bill signing 8.15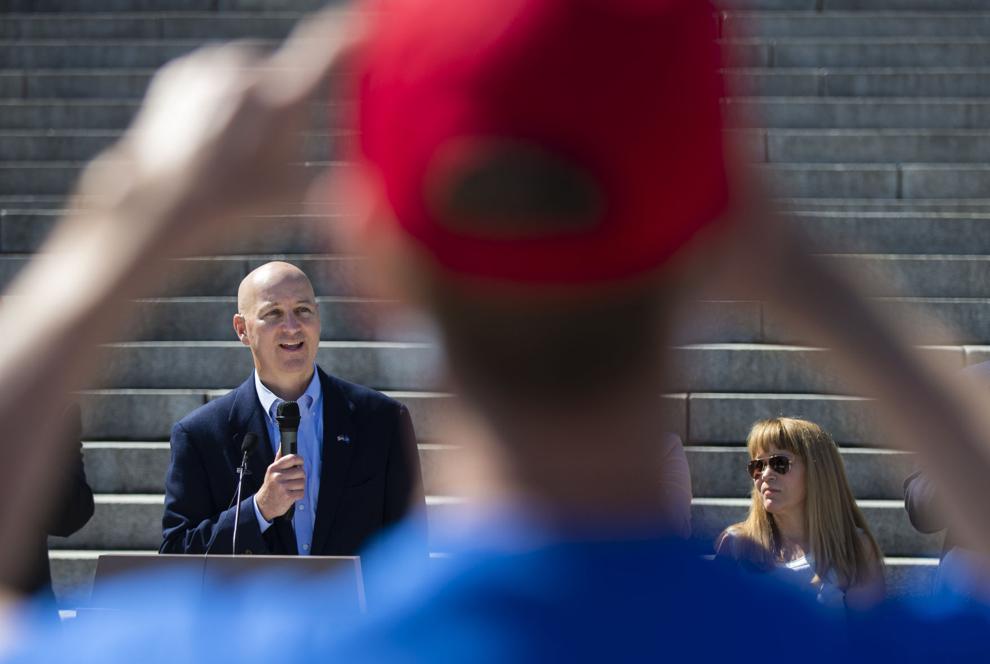 Abortion bill signing 8.15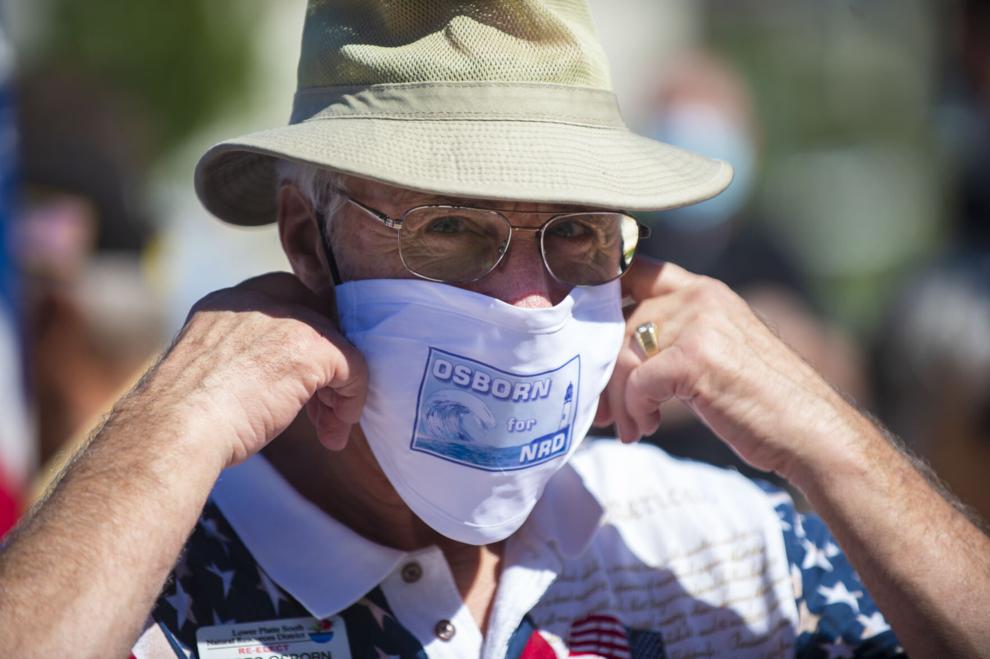 Abortion bill signing 8.15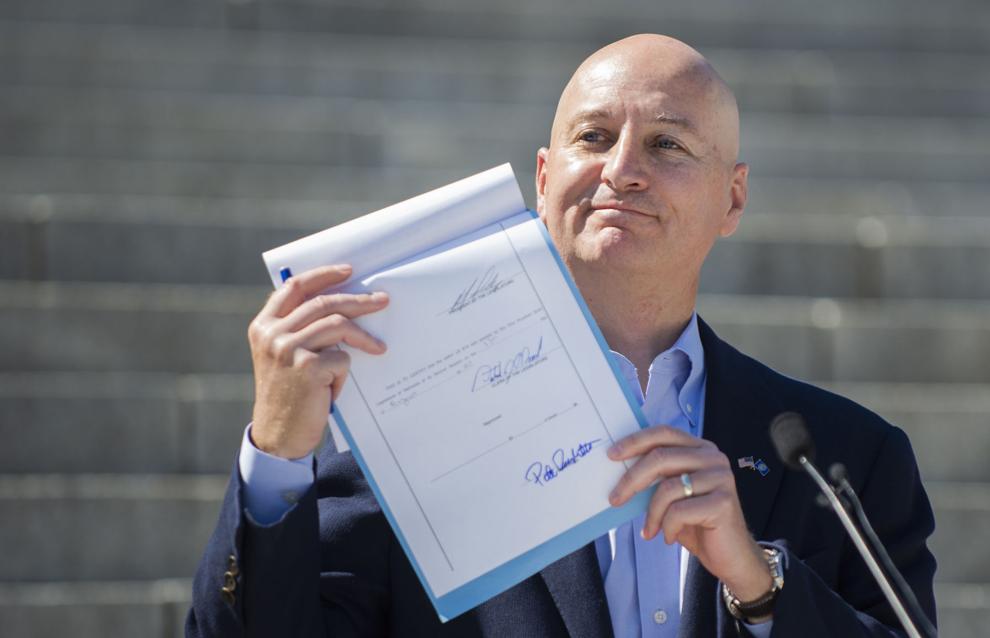 Abortion bill signing 8.15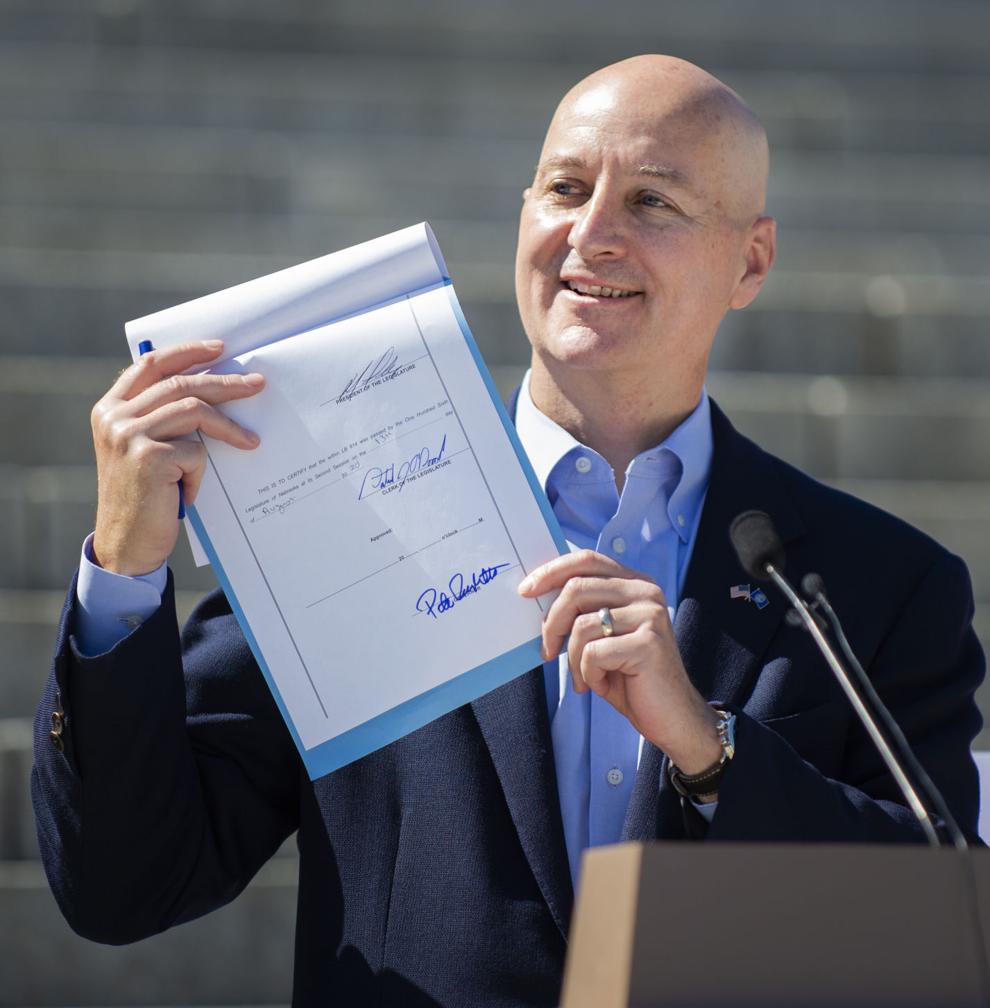 Abortion bill signing 8.15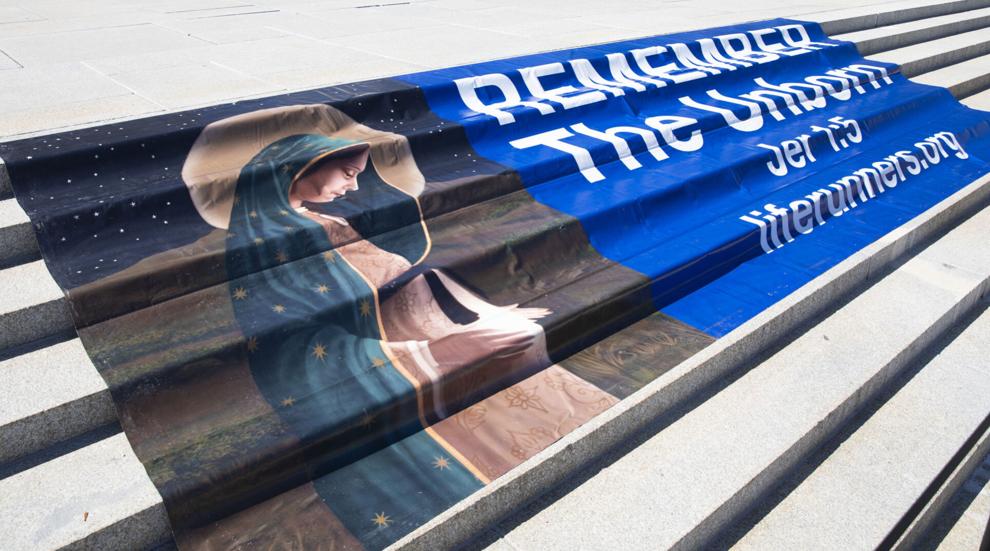 Abortion bill signing 8.15