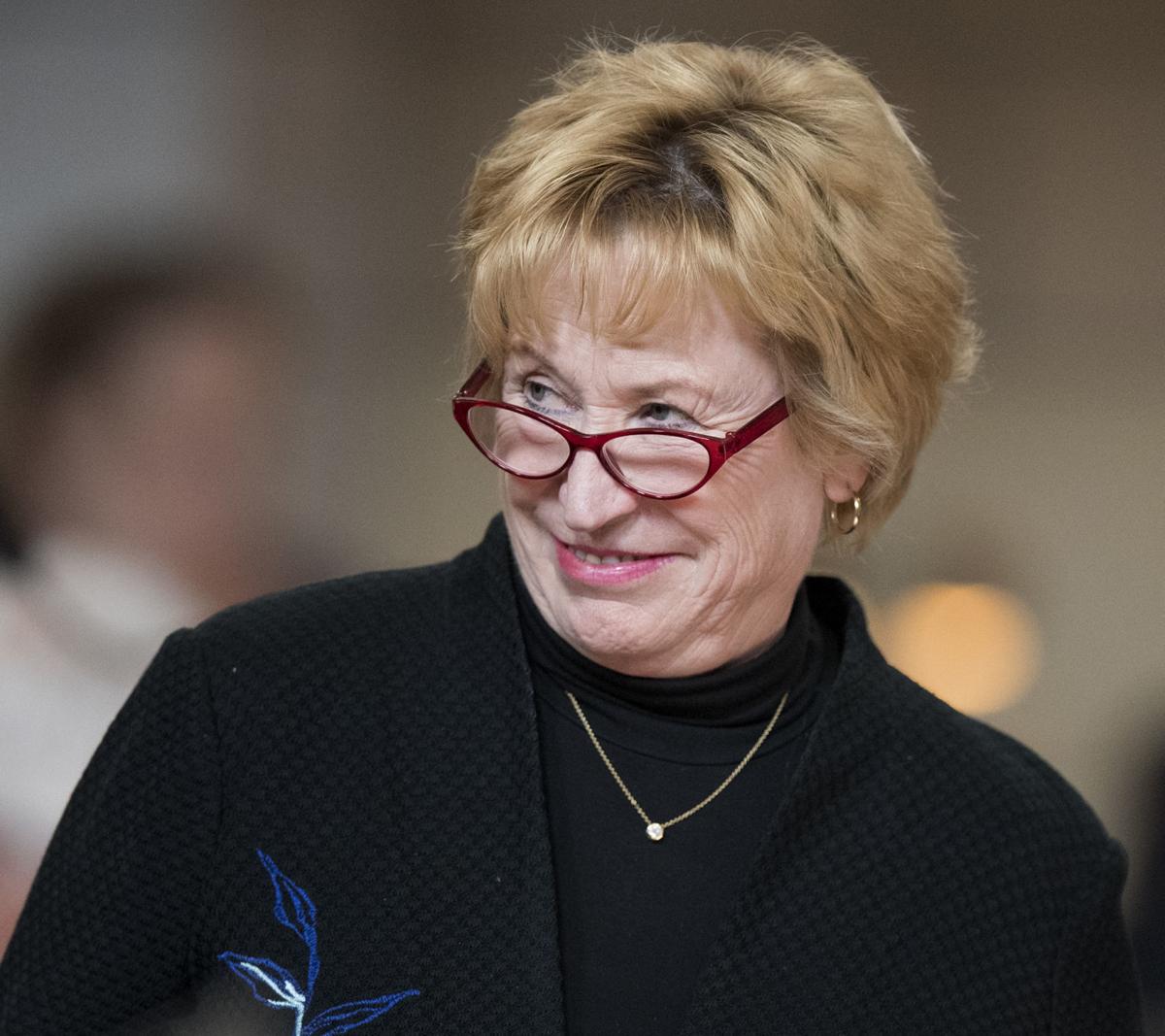 The search for state revenue to fund local property tax relief broadened Monday with a suggestion by Sen. Lou Ann Linehan of Elkhorn that the Legislature might want to revisit a 2011 decision to dedicate a quarter-cent of the state's sales tax rate to road construction.
"I think we should take a look at it," the Revenue Committee chairwoman said following a committee meeting at which senators broadened a list of sales tax exemptions that they may recommend eliminating in order to find money for property tax reduction. 
"That doesn't mean we need to do it," she said, "but we need to look at all of it."
The Build Nebraska Act is a 20-year, billion-dollar road construction funding mechanism designed to supplement gas tax revenue. 
Linehan said she personally would oppose expanded gambling as a source of additional revenue that could fund property tax reduction.  
"Gambling is the most regressive tax," she said. "I think gambling taxes represent a failure of government."
Any increase in gambling options would need to be approved by a vote of the people. An initiative petition drive is underway to place on the 2020 general election ballot a proposal authorizing casino gambling at horse racing tracks.
You have free articles remaining.
The committee did express an interest in taking a look at the possibility of seeking revenue from electronic video games newly authorized as games of skill following enactment this year of a bill (LB538) authored by Sen. Steve Lathrop of Omaha.
As senators continue their efforts to fund property tax relief, individual members of the committee have been sitting down with Gov. Pete Ricketts to try to determine whether there is an opportunity for agreement on a path forward.
Linehan said "the governor reached out" and she will sit down with him next week.
"There are some ideas we can discuss," she said.
Ricketts earlier hosted the committee for lunch and a broad discussion of taxes.
The committee has been searching for some agreement with Ricketts in advance of the 2020 legislative session by attempting to craft a plan that avoids any increase in tax rates.
Ricketts vigorously opposed the committee's 2019 tax reform package, which included a state sales tax rate increase. 
At Monday's session, committee members plowed their way through a long list of current sales tax exemptions and voted to tentatively remove exemptions for newspapers, YMCA memberships and admission to political events, along with a host of other exclusions.
Some actions confirmed earlier decisions to wipe out more revenue-rich exemptions such as those currently applied to sales of pop, candy and bottled water.