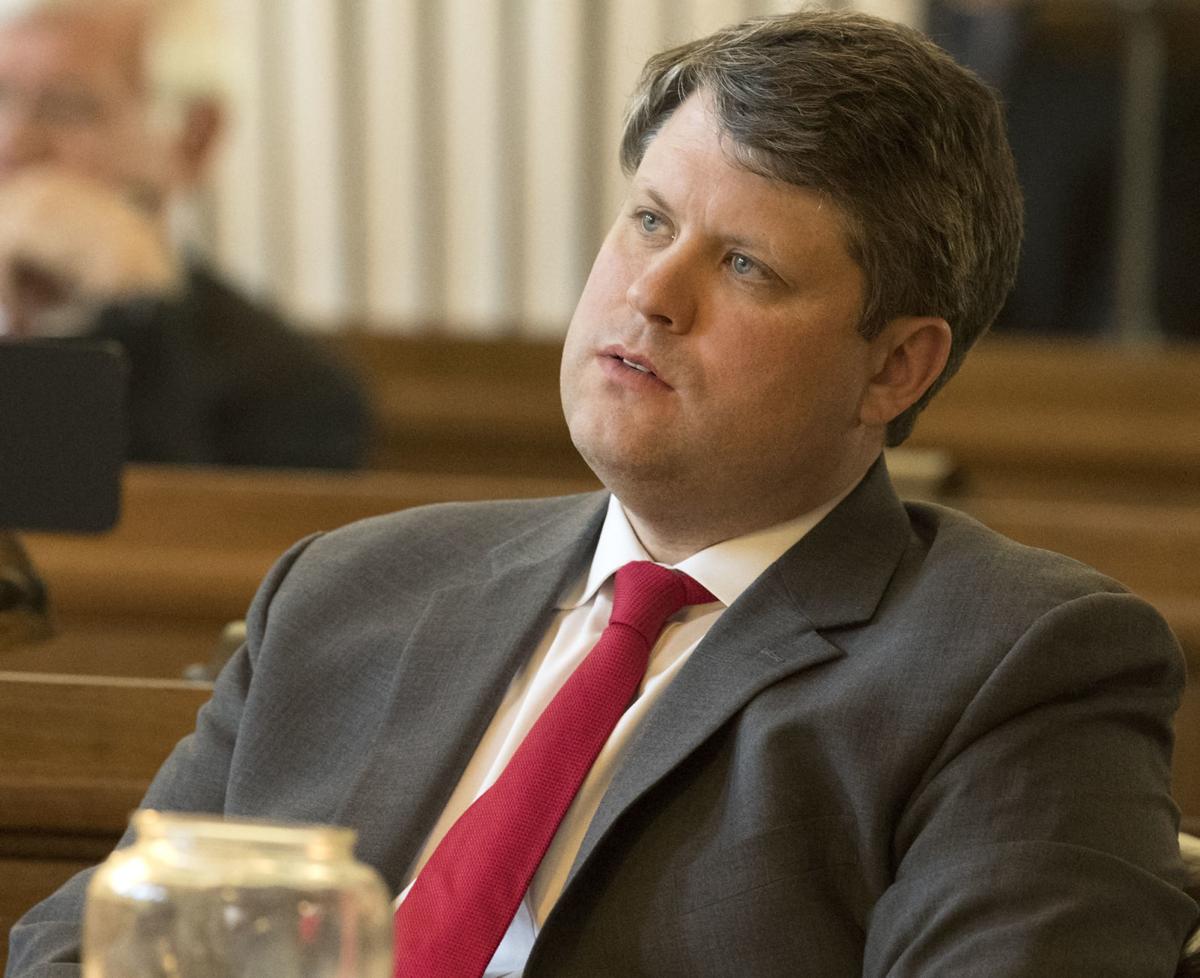 Sen. Mike Hilgers of Lincoln on Wednesday urged the Legislature's Revenue Committee to consider his proposal to couple income and property tax reduction to the state's economic growth as committee members begin to fashion a tax reform plan.
His bill (LB615) is designed to address the state's "rural property tax crisis" while recognizing that the state's current income tax "impedes growth," Hilgers said.
The proposal would require a minimum balance of $500 million in the state's cash reserve fund and trigger personal and corporate income tax rate reductions only when expected state revenue growth is at least 3.5 percent.
That decrease in income tax revenue would be matched by an increase in the state's property tax credit relief fund.
The bill was supported by the Nebraska Chamber of Commerce and other business organizations. 
Nicole Fox, speaking in support of the bill for the Platte Institute, suggested that triggers in the proposal should be based on revenue receipts, not on revenue estimates. 
LB615 would gradually reduce the top rates of both the individual and corporate income tax, eventually settling at 5.99 percent for both.  
You have free articles remaining.
The current maximum corporate rate is 7.81 percent, while the maximum individual tax rate is 6.84 percent.
Renee Fry, executive director of Open Sky Policy Institute, opposed the bill, warning that it would result in "significant cuts to our schools and other vital services."
The proposal provides "large tax cuts to wealthy Nebraskans, does little for the middle class or small businesses and does not provide meaningful property tax relief," she stated in an accompanying analysis.
"The bill also would deplete the state of revenue needed for schools, public safety and other key services at a time when state revenues are lagging amid what could be the beginning of a long run of budget shortfalls," Fry warned.
Hilgers urged the committee to consider elements of his proposal when it begins to shape a tax reform package.
Major tax reform proposals already have been presented by Sens. Tom Briese of Albion, Curt Friesen of Henderson and Mike Groene of North Platte, all of whom are members of the committee.
"There's a lot to like in those other proposals," Hilgers said.
The state's current property tax credit fund "does not provide meaningful property tax relief," said Sen. Lou Ann Linehan of Elkhorn, committee chairwoman.
"The opportunity is here to make something happen," Friesen told Hilgers as he completed his testimony.