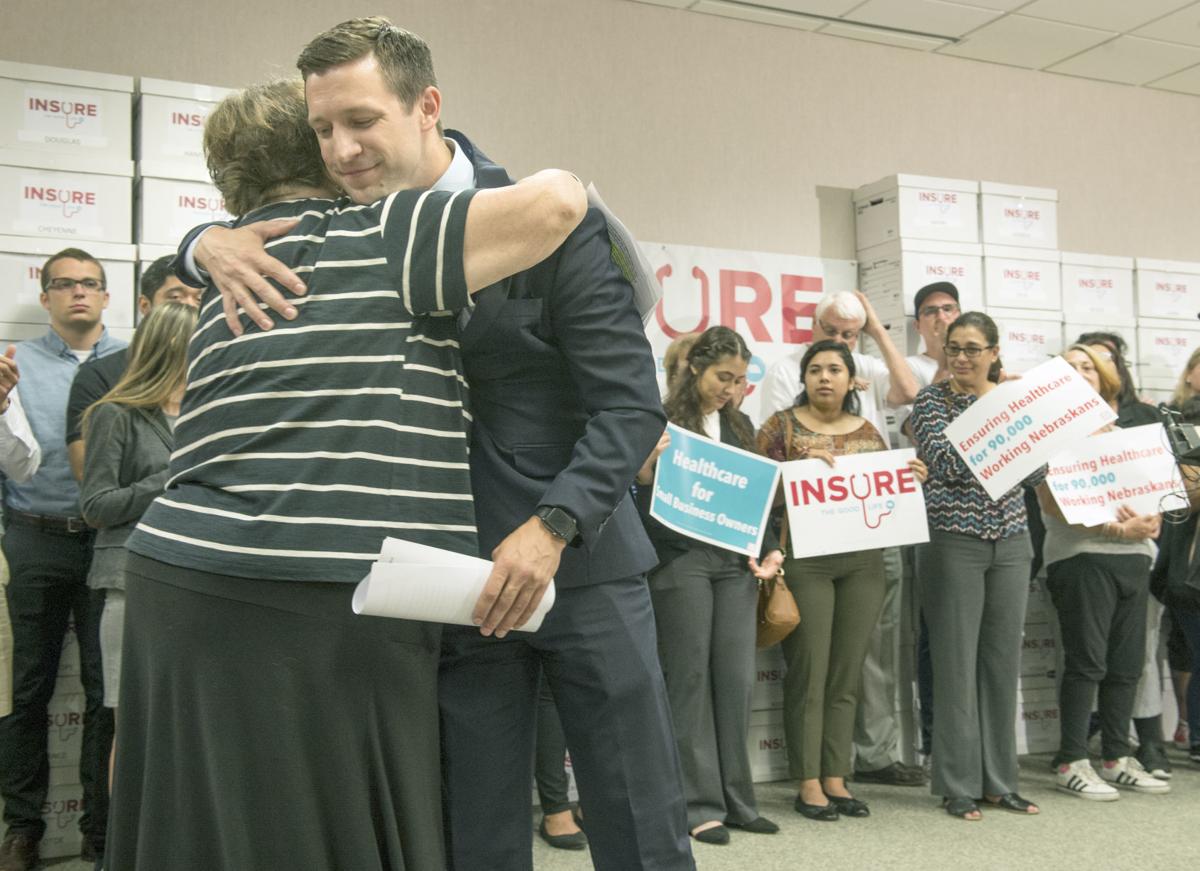 Gov. Pete Ricketts is acting illegally when his administration is systematically delaying Medicaid expansion for nearly two years and subjecting it to an array of newly created conditions, Sen. Adam Morfeld said Thursday.
And Attorney General Doug Peterson is "not holding the governor accountable for following the law," the Lincoln senator said. 
The language of the Medicaid expansion initiative approved by Nebraska voters in 2018 clearly calls for the state to "take all actions necessary to maximize federal financial participation in the expanded program," Morfeld noted during an interview.
"What the governor is doing is illegal in my opinion," Morfeld said.
Expansion of Medicaid coverage to an estimated 90,000 Nebraskans was approved by Nebraska voters in November 2018.  
The state's Department of Health and Human Services is planning to launch the program on Oct. 1, almost two years after voters approved Medicaid expansion.  
The department has said it needed that time to build and implement a new system to manage Medicaid benefits targeted to a new category of recipients whose income is at or below 138% of the federal poverty level, or about $16,000 a year.
"Medicaid expansion is being delivered on time for the people," gubernatorial spokesman Taylor Gage said in response to Morfeld's remarks.
"The State of Nebraska is awaiting federal approval, which is the next step in the process," he said.
"HHS submits monthly updates to the Legislature," Gage added.
With a lawsuit pending, the attorney general's office declined comment on Morfeld's remarks. 
Typical recipients of the expanded Medicaid program work at low-wage jobs and include food service workers and retail clerks.
Ricketts opposed the 2018 initiative.
On Wednesday, Morfeld introduced legislation (LB815) that would eliminate the ability of DHHS to pursue or implement any experimental, pilot or demonstration project waivers that would impact expanded eligibility for medical assistance.
The purpose of DHHS should be to "provide health care services," he said, not prevent or delay them. 
Nebraska Appleseed filed a lawsuit last August in an effort to expedite Medicaid expansion but, Morfeld noted, "it takes time to go through the court system."
"When you reduce the ability to receive benefits, you are restricting Medicaid," he said, and that violates the expressed will of Nebraska voters.
"People are literally dying because of lack of care," Morfeld said. 
"Nebraskans are dying or suffering from chronic illness and the only way to get care is in the hospital emergency room," he said, often when it is too late to save their lives.
The long delay in providing assistance is "against the clearly expressed will of the people," Morfeld said in earlier remarks last April.
Be the first to know
Get local news delivered to your inbox!