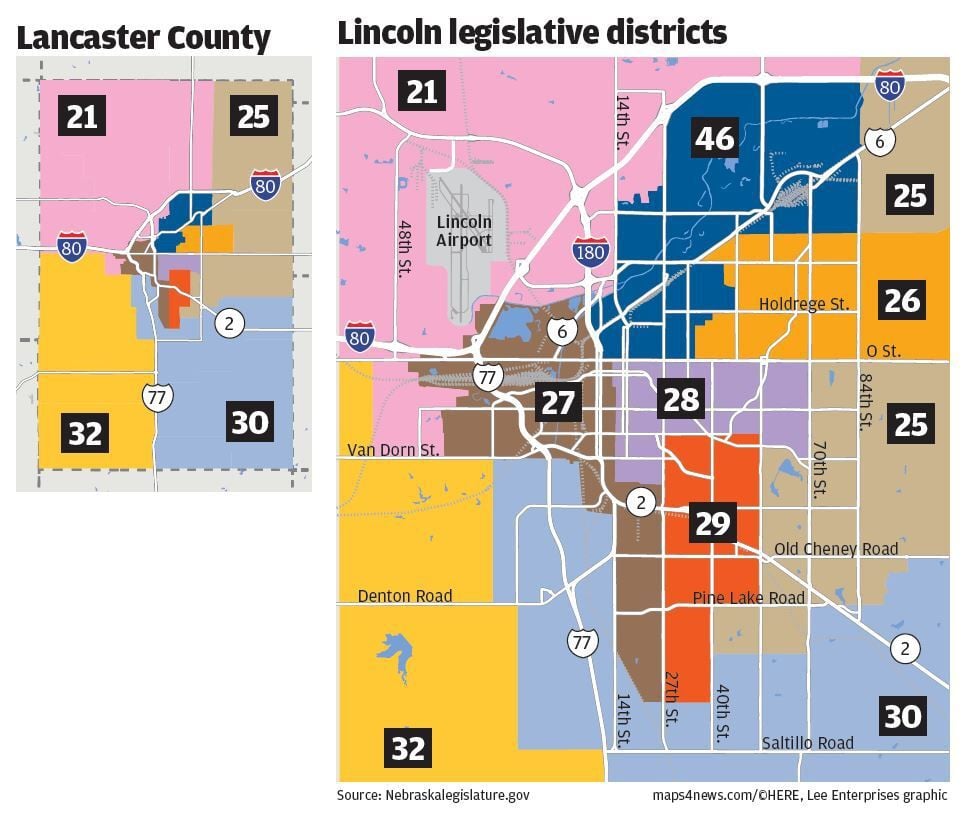 Reporter JoAnne Young has interviewed the District 27 legislative candidates as part of the Journal Star's election coverage. Today, meet state Sen. Anna Wishart and her challenger Brenda Bickford. The interviews have been edited for clarity and organization. For more general election coverage, view the Voter's Guide @JournalStar.com.
We have made over 80,000 phone calls between the primary and general elections. I put in about 20 hours a week calling. 
I walked across the district from the northern-most point in Capitol Beach all the way to the southernmost point in Wilderness Ridge and wound through the neighborhoods. So I walked close to 13 miles in one day.
Along the way, I did Facebook Live videos where I highlighted different parts of the district, and I met with different people, stopped by certain doors where people felt comfortable with me stopping by.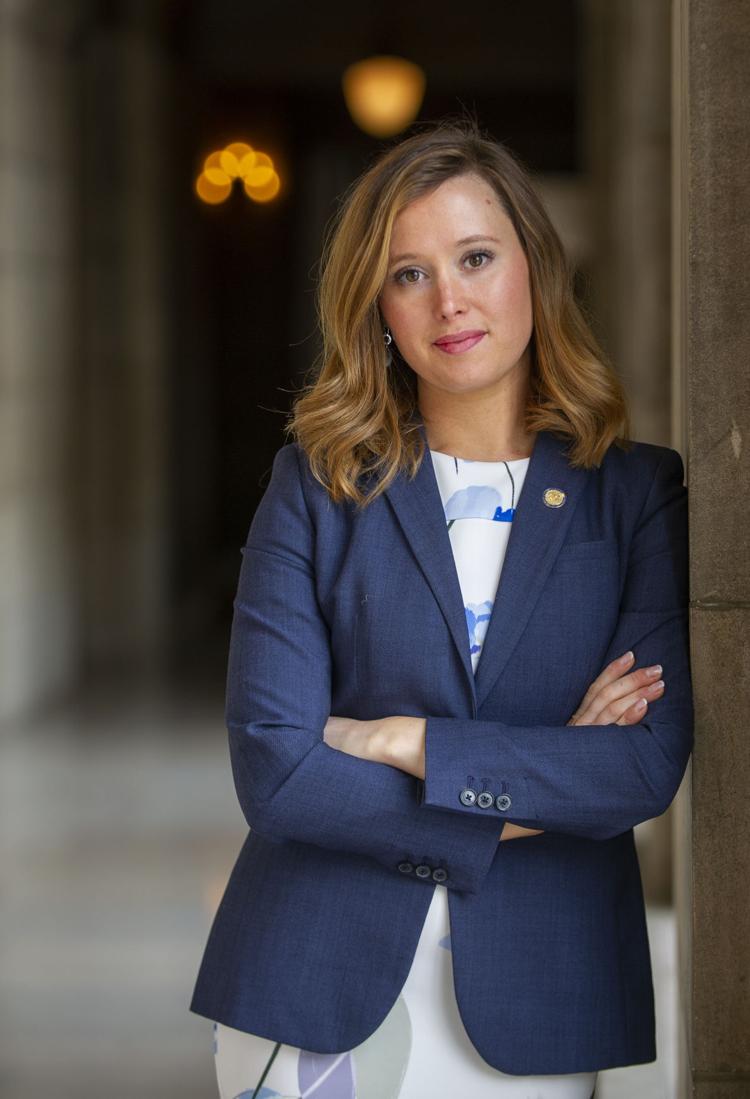 That was a really memorable experience. I absolutely love walking, and so it gave me an opportunity to get out and do that. 
That same Saturday, we collaborated with Anne Burkholder, with the Burkholder Painting Studio, down in District 27 right by Art Alley ... and with Red Thread Media. 
My husband (Joe Coleman) and I on the First Friday of October painted the outline of the letters VOTE. And we set out a table with different color hand paints and made it available for the whole day on Saturday ... for people to stop by and place their hand in different colors of paint and put it on the wall, representing the community and the idea that sometimes people can feel like their one vote doesn't matter but collectively when you vote you are supporting your friends, your family and your Nebraska neighbors. 
I was born and raised in this district. DiAnna Schimek was my senator when I grew up. ... My husband and I both learned to drive at that DMV parking lot right off of Burnham Street and Highway 2. We didn't know each other at the time. We both grew up in the district. 
We met at a friend's gathering after college, mutual friends. We went to high school together but both of us were kind of shy when it came to dating, so we didn't connect in high school. 
We connected on the fact that we both love Charlie Chaplin. I grew up watching Charlie Chaplin with my dad. (Joe) was a film major in college; both of us were.
We've been married close to 10 years. ... He worked for the Lincoln Police Department five years and is now studying to be a middle school guidance counselor. 
I think I'm somebody who's shown the ability to truly serve in a nonpartisan capacity, where three of my closest mentors are rural Republican senators. (Sens. John Stinner, Matt Williams and Mark Kolterman.) 
The thing I love the most about Christmas is being around all of my family. We try to spend every single year with my extended family. 
We fly in from all different parts of the country to Connecticut, descend on my aunt's house and spend at least a week there. The best gift is just seeing everybody's face every year and the new nieces and nephews that come into our family as we continue to grow. 
I have a favorite place in Nebraska that not a lot of people know about. The Chatterbox in Tekamah. It is owned by a woman who grew up in Tekamah on her family farm. She left to go work in the corporate world outside of Nebraska and got fed up with that. Came back and opened up this bar in Nebraska that has some of the best food. 
The drive from Lincoln to Tekamah is one of the most beautiful parts of Nebraska. It's where you get into the bluffs, and it's just gorgeous. 
The fireflies in this part of the state are otherworldly. It feels like hundreds and hundreds of thousands of fireflies. When you go for walks through the countryside in the middle of the night, it looks like you're walking through the night sky. It's beautiful. 
I've been reading "The Goldfinch," which was recommended to me by my sister. 
We can't really travel, and this is a book where it spans some different destinations, so it's kind of fun to step into those other worlds and those other places in my imagination. 
Music? Bruce Springsteen's my go-to. Although the artist that has gotten me through these last few month would be Kip Moore. He's kind of pop-country, great driving music.  
My husband and I love Frank Sinatra. We like big-band music as well. 
If I could sit down and talk with anybody, it would either be Abraham Lincoln, first and foremost, or if I could talk to someone who is alive right now, it would be Dolly Parton. 
In the period that we're going through right now, I think Lincoln would be very helpful and wise, in terms of how you surround yourself with people that challenge you. Because I know that was a mantra that he held. 
Dolly Parton said something in a (recent) podcast that really resonated with me because it is what I feel to my core. She said she never throws a person out. She never closes someone out.
Even if I disagree very intensely with someone, I still have a feeling deep down of wanting to find a way to connect with them. I feel that she is someone like that as well, and I admire that.
When things return to normal, I am definitely going to spend more time with people who experience isolation, even before the pandemic. And I hope other people will do that, too. I am going to spend a lot of time inside long-term care facilities in Lincoln. 
I hope we all take away from this just how tough that is for your physical and mental health and recognize that we should do everything possible to spend time with people.
Q&A with Anna Wishart from the Voter's Guide:
The 2020 Journal Star general election Voter's Guide
Your guide to Lincoln-area and statewide races and ballot questions that will appear on the Nov. 3 general election ballot. Click on a race name to see the candidates and learn about their views on the issues.
Get Government & Politics updates in your inbox!
Stay up-to-date on the latest in local and national government and political topics with our newsletter.